Our route took us to Strasbourg, France on the last day of our ride. We hopped a train with our bikes and jumped over to Stuttgart, Germany and the Vans BMX Pro Cup. The event was plastered with my drawings and handwriting which I found a bit overwhelming (and kind of cool). The BMX riding was amazing too! After such a long bike ride I was very content sitting back as a spectator with a beer and watching the action.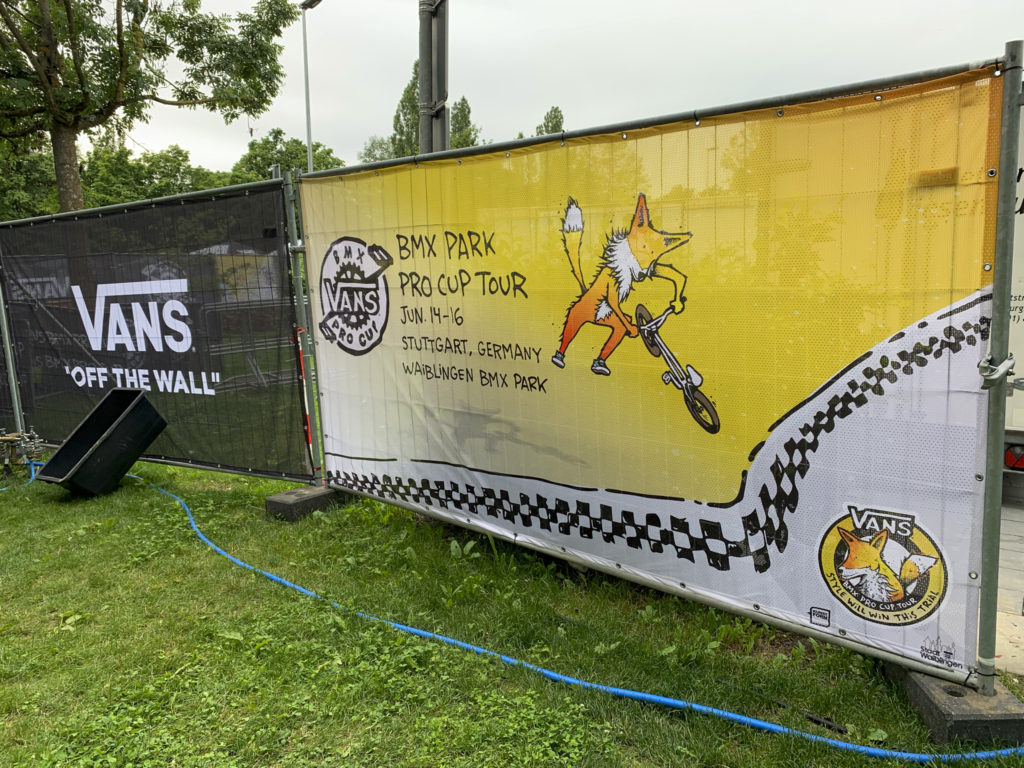 The Vans BMX Pro Cup in Stuttgart was really well done. It is organized as a "rider's contest" and designed to be fun for the folks on the course. With jam style runs, the riders are free to try new tricks and hard lines. Touching a foot down doesn't mean your entire contest is ruined. Just wait for your turn to come around again and drop in! Fun to ride, and fun to watch. The energy seems to be building constantly with the riders pushing each other to keep taking things to the next level.
Here Jason Watts celebrates a great win at the after party (and this is the last photo my film camera took before breaking down, which means I missed the celebratory beer Jason drank out of someone's prosthetic leg!).