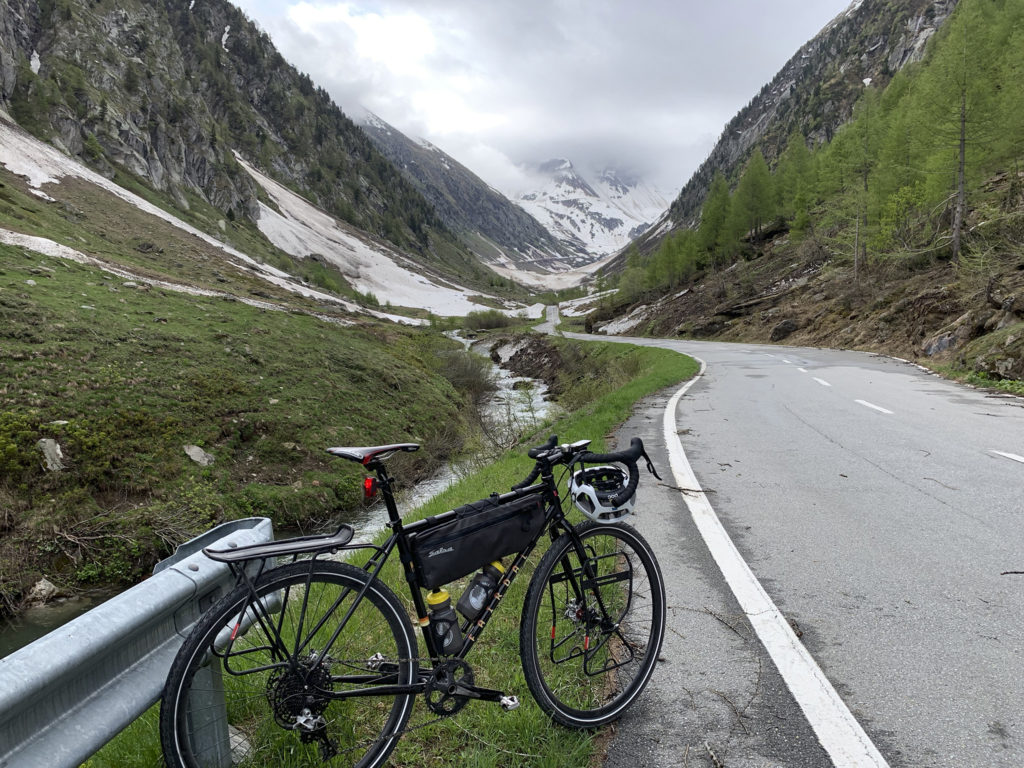 Vans invited me to a BMX Pro Cup event in Stuttgart, Germany. With a free trip on my hands I decided to try and make the travel interesting by turning it into a little adventure. I convinced Chris Cotsonas from Fairdale Bikes to come with me. I know he likes riding bikes in the Alps since he took me there for the first time a few years ago (Bicycling Magazine Fairdale France trip). Our plan was to ride "Over the Alps" and then pick up the Rhine River Cycleway. This is a popular cycling route that follows the Rhine River from its start high in the mountains, across Europe, and all the way to the Atlantic Ocean. We wouldn't be able to ride the entire route, but our goal of making it to Stuttgart was not too far off the trail, and it seemed achievable.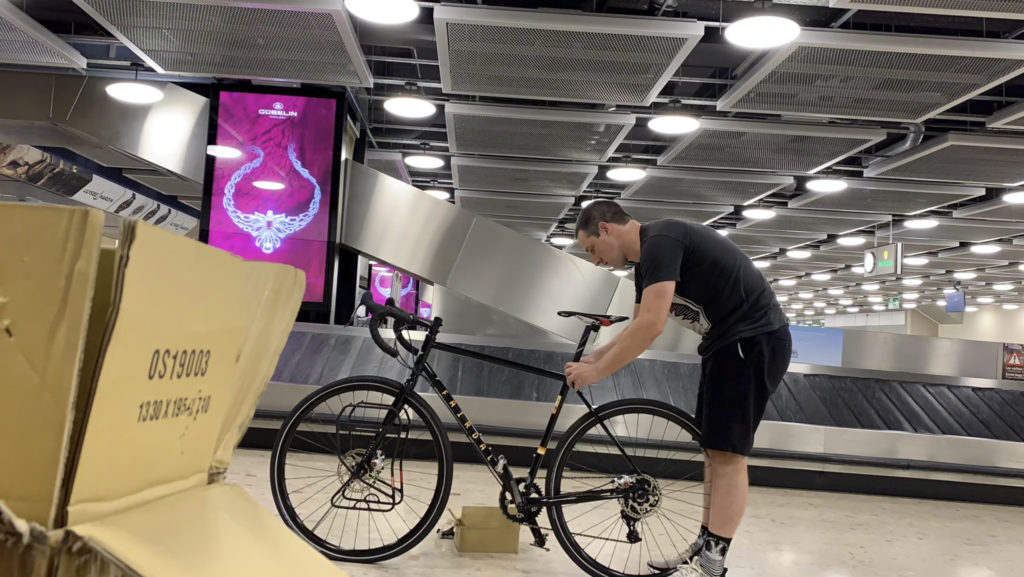 We flew into Geneva, Switzerland, and assembled the bikes right in the baggage claim. Since we were going to fly back to America from Frankfurt, Germany, there wasn't a practical way to carry bike bags with us. We simply packed the bikes and everything we were going to carry with us into cardboard boxes and then ditched them at the airport.
Luckily both our flights were on time and both of our bike boxes arrived with us. Assembling the bikes was simple, but seemed extra difficult because we were so tired from the long flights. I kept dropping tools and forgetting if I had tightened a bolt already or not. Next to us were two British guys assembling bikes. They were riding from Geneva to go climb Alpe D'Huez which we had done a few years prior. I cheered them on and promised them they would have a good trip because we sure had (and I was grateful to use their full size bike pump to inflate my tires).
When the bikes were all together we rolled them right through customs. For me there was something surreal about ending a long journey across the ocean in that way. We were in a whole other part of the world, in a new country, but my hands were on the grips of a bike I knew well (and that made me feel at home).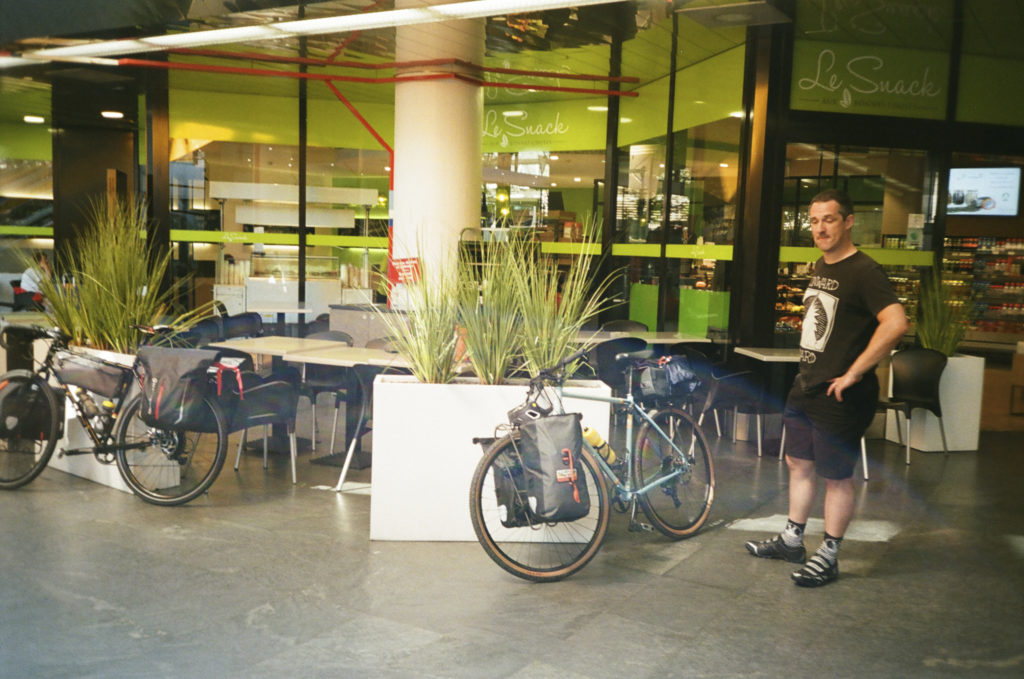 Outside of customs we grabbed some food before pedaling out of the airport. It was early in the morning but we were so jetlagged and confused it was hard for us to tell, and even harder to pick out food and pay for it in a foreign currency (Swiss Francs in the airport, not Euros). The long flight and lack of sleep really mixed us up. Simple things like looking for items in our bags seemed ridiculously difficult. Trying to understand the GPS unit's maps was even more of a challenge. Going for a bike ride straight off the plane is a good way to get over jetlag, but we felt very out of it that whole first day!
Leaving the Geneva airport on a bike is easy. There are bike lanes that start right outside the door. We had to check our maps a number of times to stay on route, but working in our favor was that we knew we were going to be riding alongside Lake Geneva for most of the day. Our first hotel was booked 40 miles down the road in Lausanne. I know 40 miles might not sound like a very challenging day of riding, but with bikes loaded up, and missing a lot of sleep it was the right amount for the day. We were in bed early!