The road got really hectic with traffic and the bike route got insanely steep and it didn't go where we wanted it to. A 50mph headwind kicked up and stung us in the face with road grit and my glasses were lost.
The wind eventually slowed, the road got steep and the traffic got sketchy from crowds of people going on vacation. We also ran into road construction and knew it was time to hop on a train for a quick leap away from this difficult road.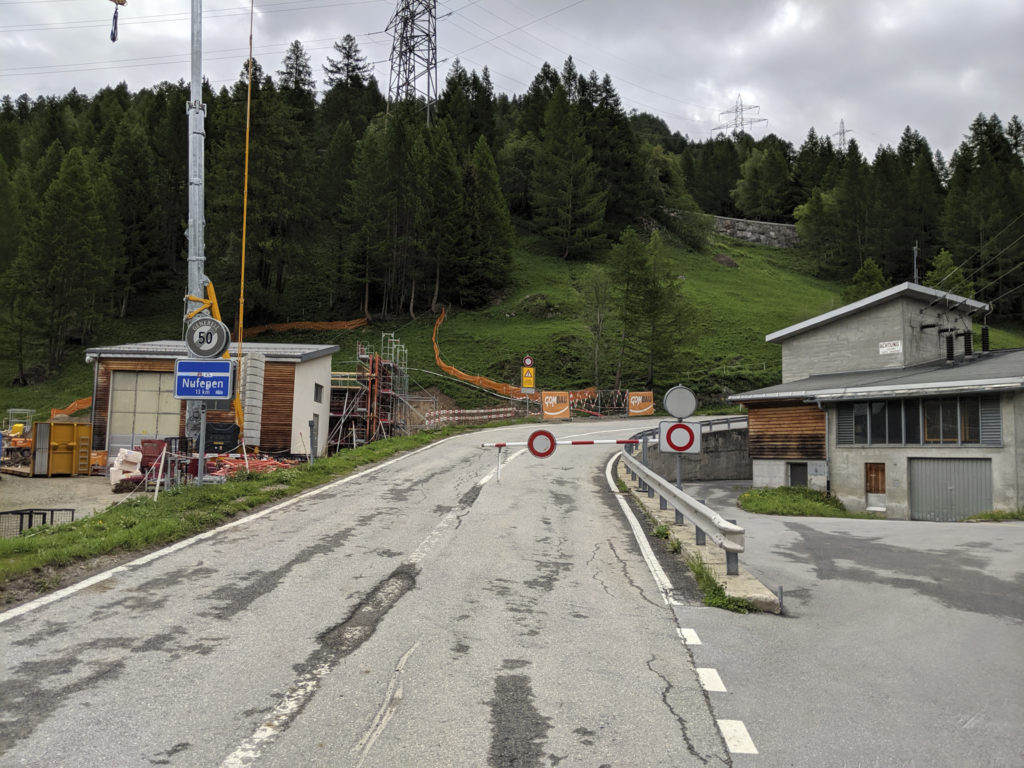 The Nufenen Pass was closed with 22 feet of snow and avalanche warnings.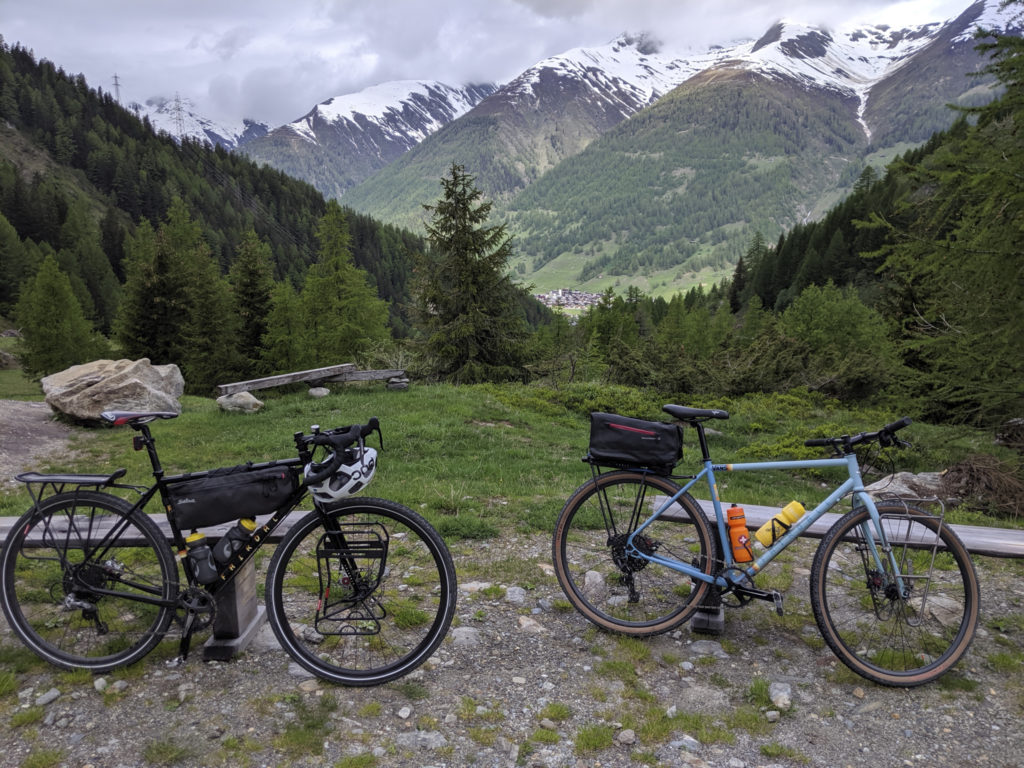 We headed up it anyway.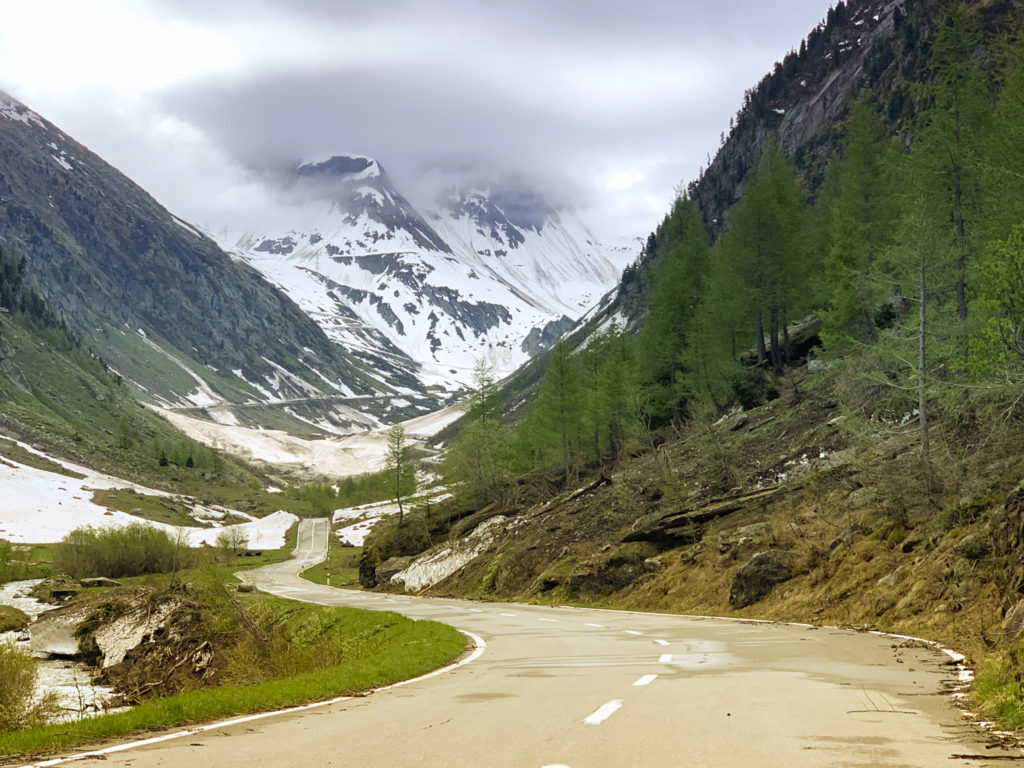 Before the trip we decided we really wanted to climb the famous Nufenen Pass. We were sad when our hotel told us it was closed and showed us photos of 22 feet of snow at the top. It was mid-June but it had been a big snow year. Our hotel was at the very base of the climb so we left our bags behind and decided to ride up as far as we could.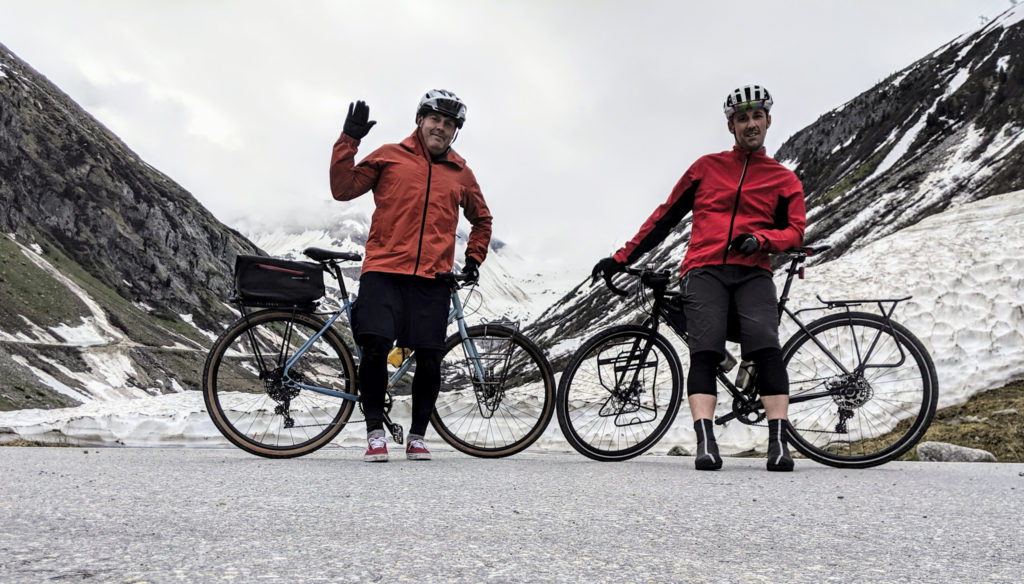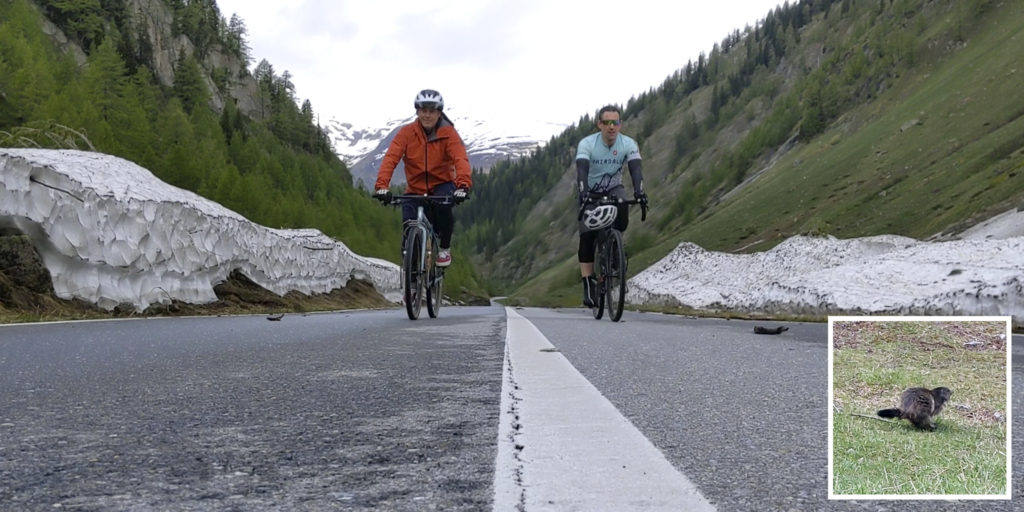 Myself and Chris on an Alp that was closed to the rest of the world. It was just us and hundreds of marmots that we had to be mindful of when descending at full speed.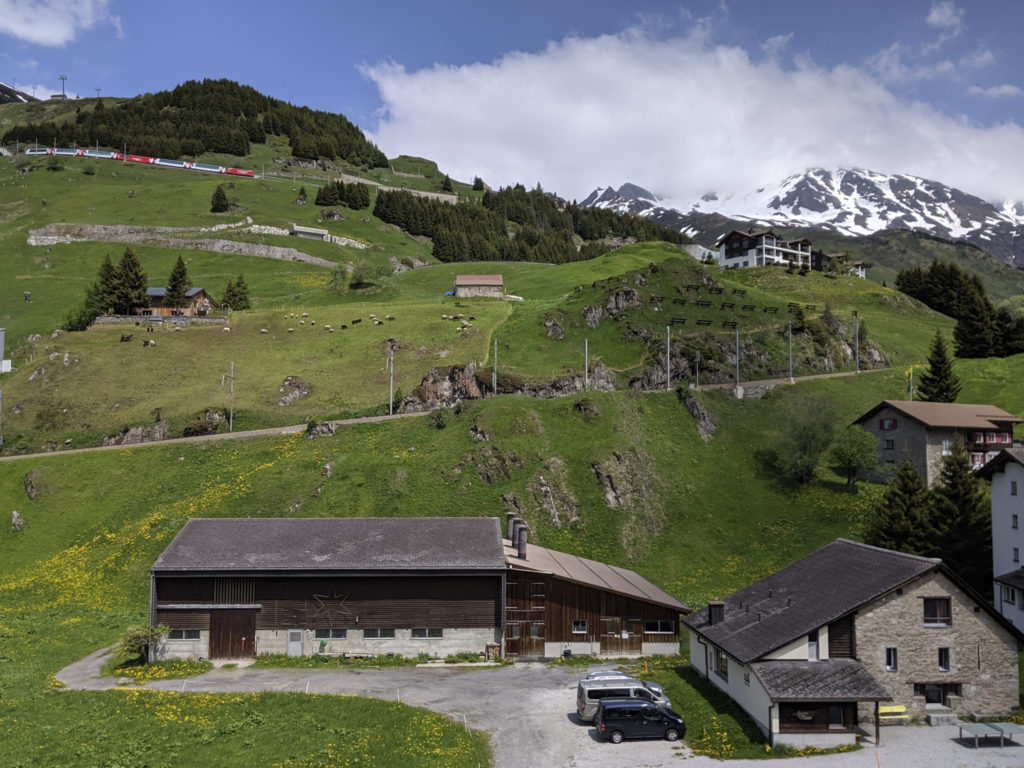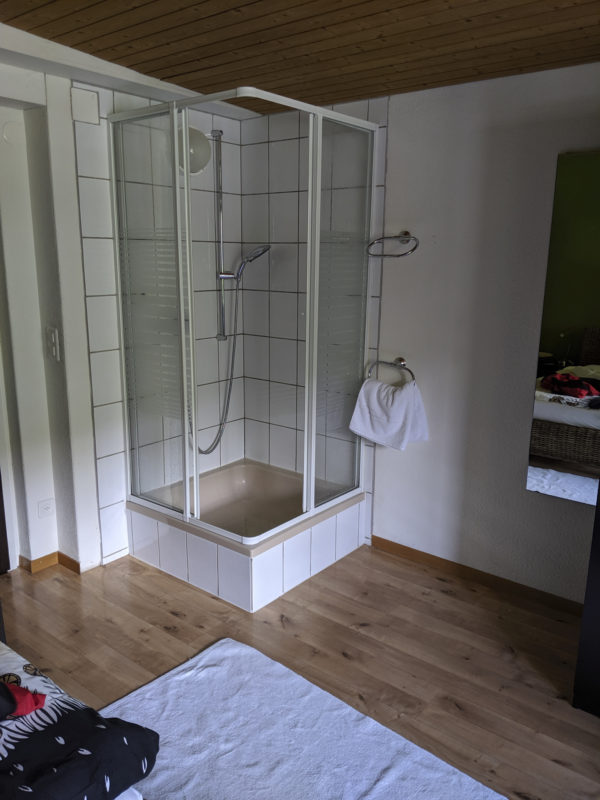 Chris: Our hotel in Andermatt had sheep grazing out the window, a family playing outdoor table tennis, an elevator without a door on it, and a shower that left you exposed to anyone else that was in the room.
Taj was feeling a little under the weather after we arrived and I went out on a gravel ride toward the St Gotthard Pass (also closed due to snow). The path I used passed dozens of cows and flower spotted fields like something straight out of The Sound of Music. The views of the mountains on this part of the trip were unbelievable. Photos will never do them justice.