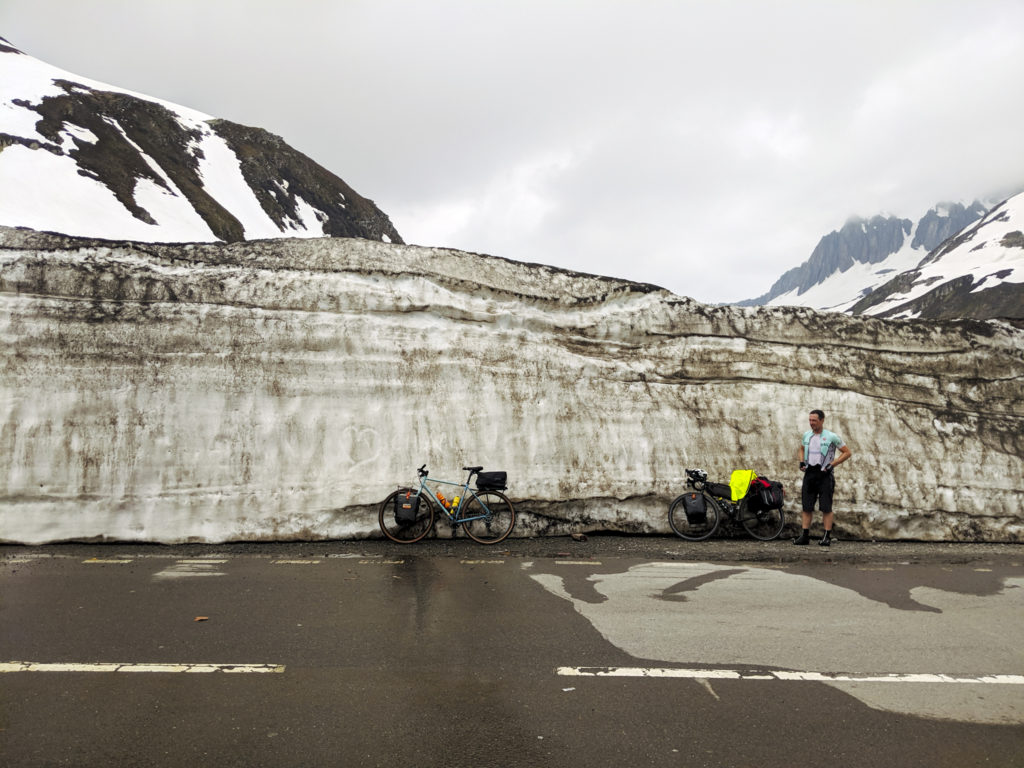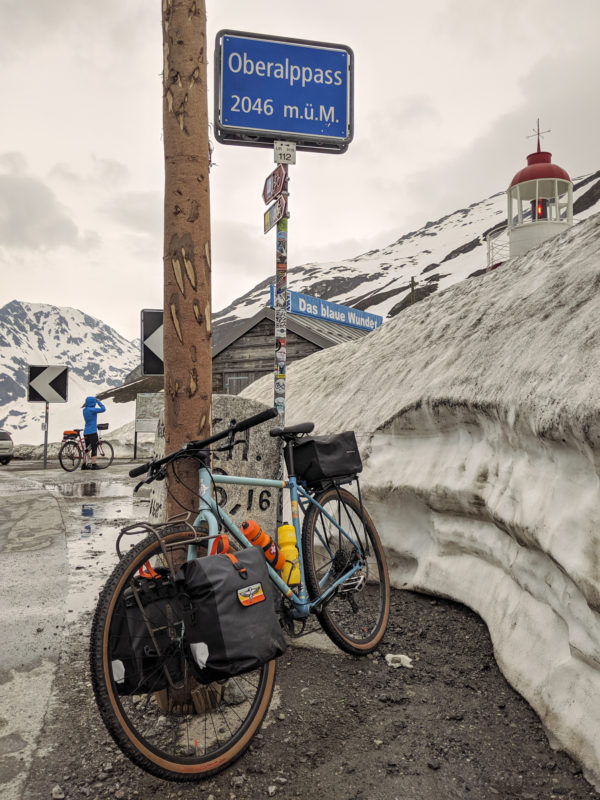 We got to the peak to find that it was named the "Oberalppass". This was fitting really since we'd been calling our trip "#OvertheAlps". Now we really could claim to have gone over at least a part of this amazing mountain range. At an average gradient of 7% over 5 miles, it went by quicker than you'd think first thing in the morning.
After all the climbing and lots of snow at the top, the Alps paid us back with an amazing descent.
Later we ended up in what felt like a giant national park. There was a lot of unexpected climbing through this area because we thought the bike route was going to stay down in the flat lands along the river. Instead we climbed high up onto cliff roads that looked down to the valley far below. Truthfully, we might have lost the bike path but our route was a good choice for moments like this. Chris is in this photo as a little dot of red on the cliff road.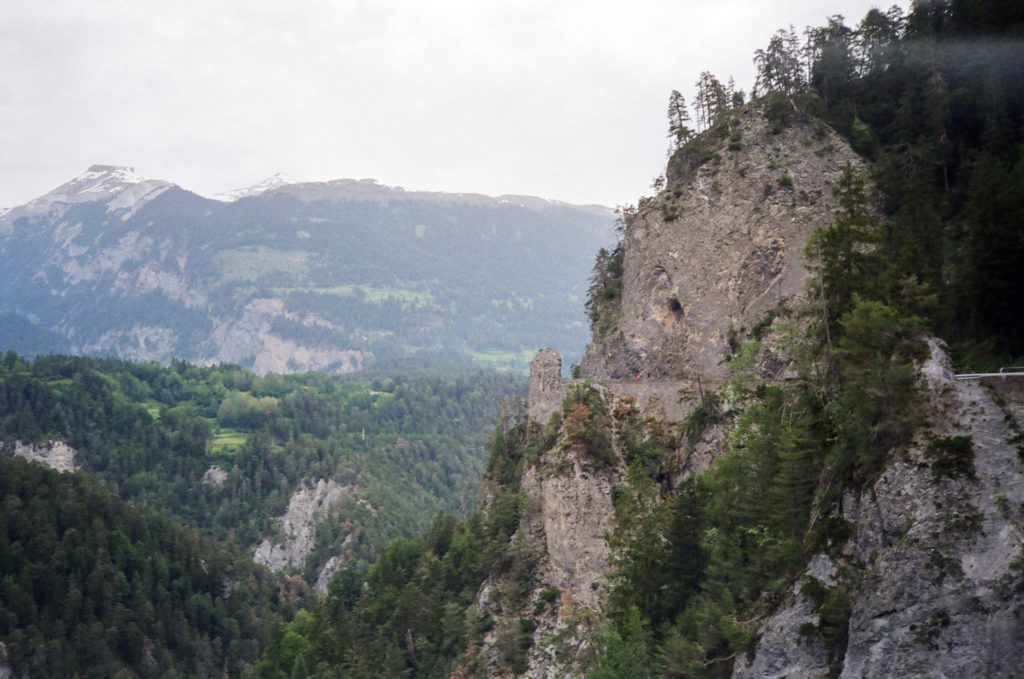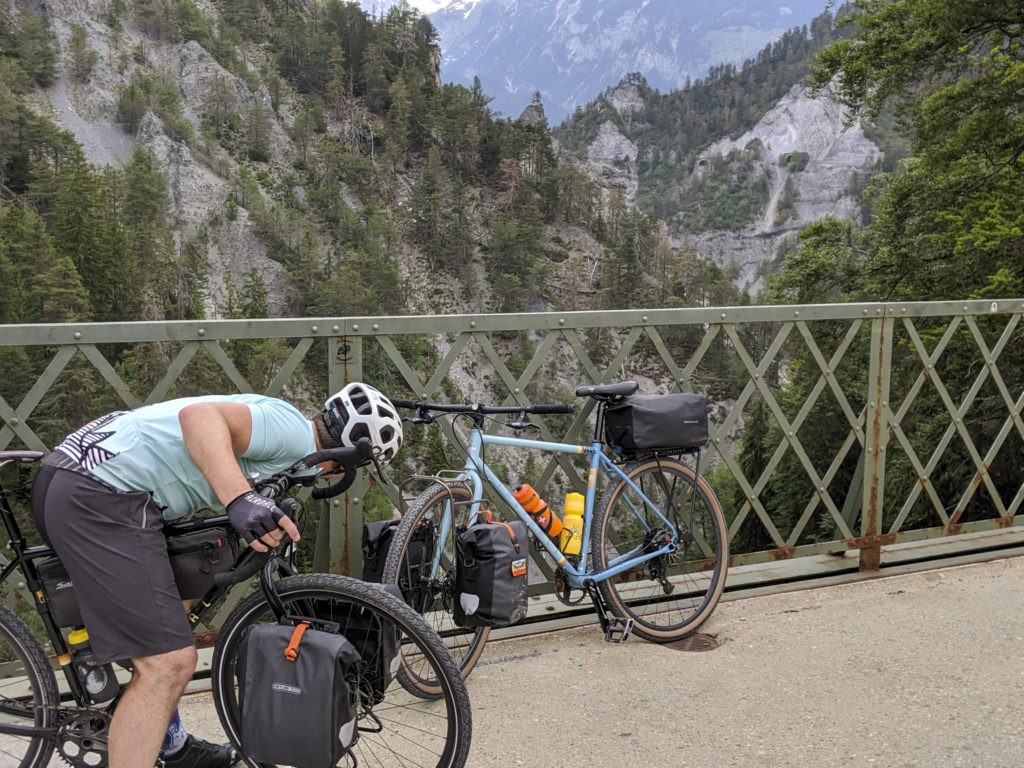 We found a hotel in Bad Ragaz for the night just as the rain rolled in, and marveled at the tough-guy sounding name for the town.
Chris: Bad is German for "bath" and references the historic town's famous natural spring.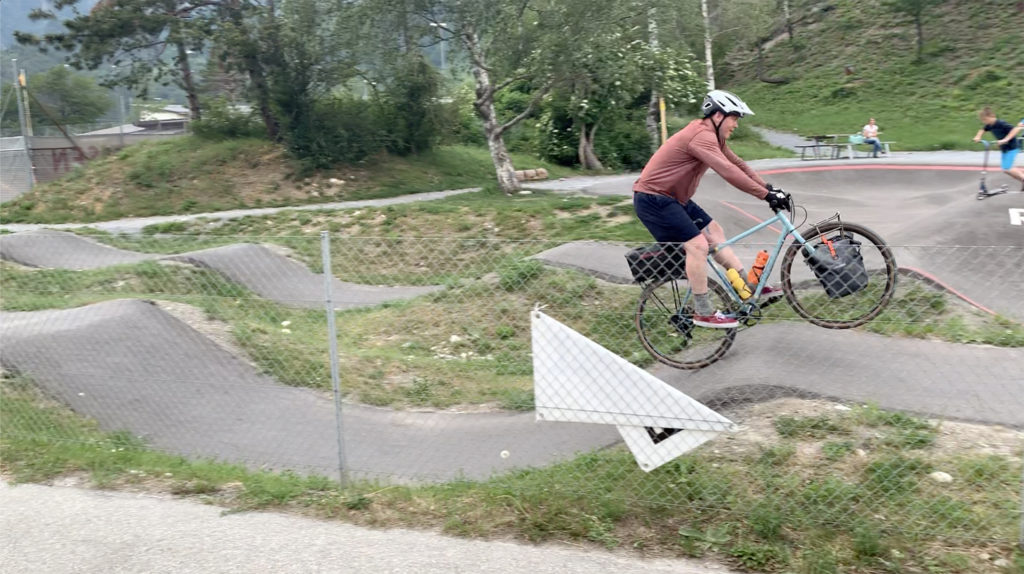 This pump track was one we stumbled on along our route. It looked so fun… wish I'd had a little bike for this bit.