At Fairdale we know that the essence of what's great about bike riding is that exhilarating sense of freedom you feel from balancing on two wheels for miles at a time. Whether you're sprinting to a city limit sign, or just leisurely coasting on a long, winding downhill, it's a magical sensation that is somehow natural, intuitive and thoroughly enjoyable.
We keep the pursuit of that simple feeling in mind whenever we sit down to talk about making a new bike. For 2020 we're introducing the Macaroni, our first bike for kids, and a freshly redesigned Weekender that allows for bigger tires and different wheel size options. You'll also find some carefully selected upgrades on some of our most popular models. New 2020 bikes will be available early June.
We hope you'll enjoy riding our bikes as much as we loved making them for you. Have a great ride!
2019 Fairdale Bikes
At the core of bicycling is the simple and joyful act of balancing on two wheels. The physics of how a human being and a two-wheeled machine find harmony is exceedingly complicated but the sensation is somehow natural, intuitive and enjoyable. We keep that feeling in mind for every bike we design. Rather than burying the magic of riding under excessive technology and performance demands, we try to heighten the rider's experience. Our high-end road bikes use the latest technology to enhance ride-quality and remind you that even the most grueling rides are fun. Our least expensive cruisers are not masquerading, watered down race bikes, they are purpose built around our motto "keepin' it simple keeps it fun".
We have some carefully selected upgrades to our existing bikes this year and we hope you'll check out 'em out and see if there is one that's right for you. Most of all we hope you get out and ride!
Astro Monty Video Game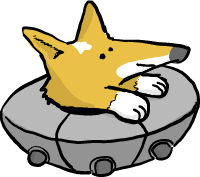 If you want to have some more fun with our 2019 bikes, make sure to play Astro Monty. It's our new video game where Monty travels through the cosmos collecting our new bikes, avoiding space debris, and blowing stuff up. Fly past the Fairdale Mothership to keep playing and beat the high score!