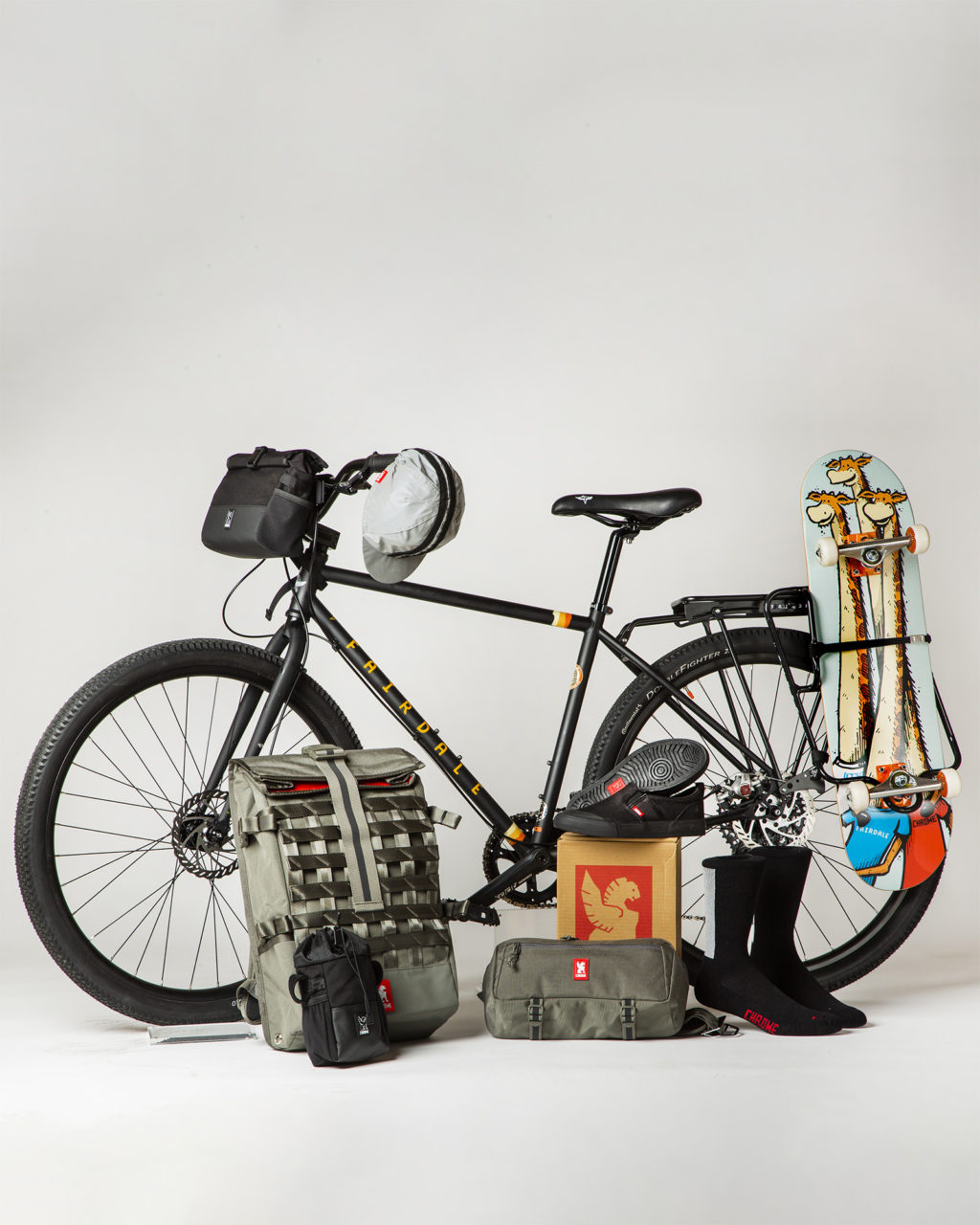 CCS, Fairdale bikes, and Chrome Industries has cooked up a huge give away to kick off the Holiday season. You can win a mega prize pack featuring a new Fairdale Weekender MX bicycle complete with all the trimmings including a Fairdale Skaterack and a Chrome Doubletrack Handlebar and Feed Bag duo. Also included is a pair of Chrome Kurst AW Night shoes, a Barrage Cargo Backpack, a head-to-toe Chrome apparel pack worth over $200, and a complete CCS skateboard featuring artwork by Taj Mihelich!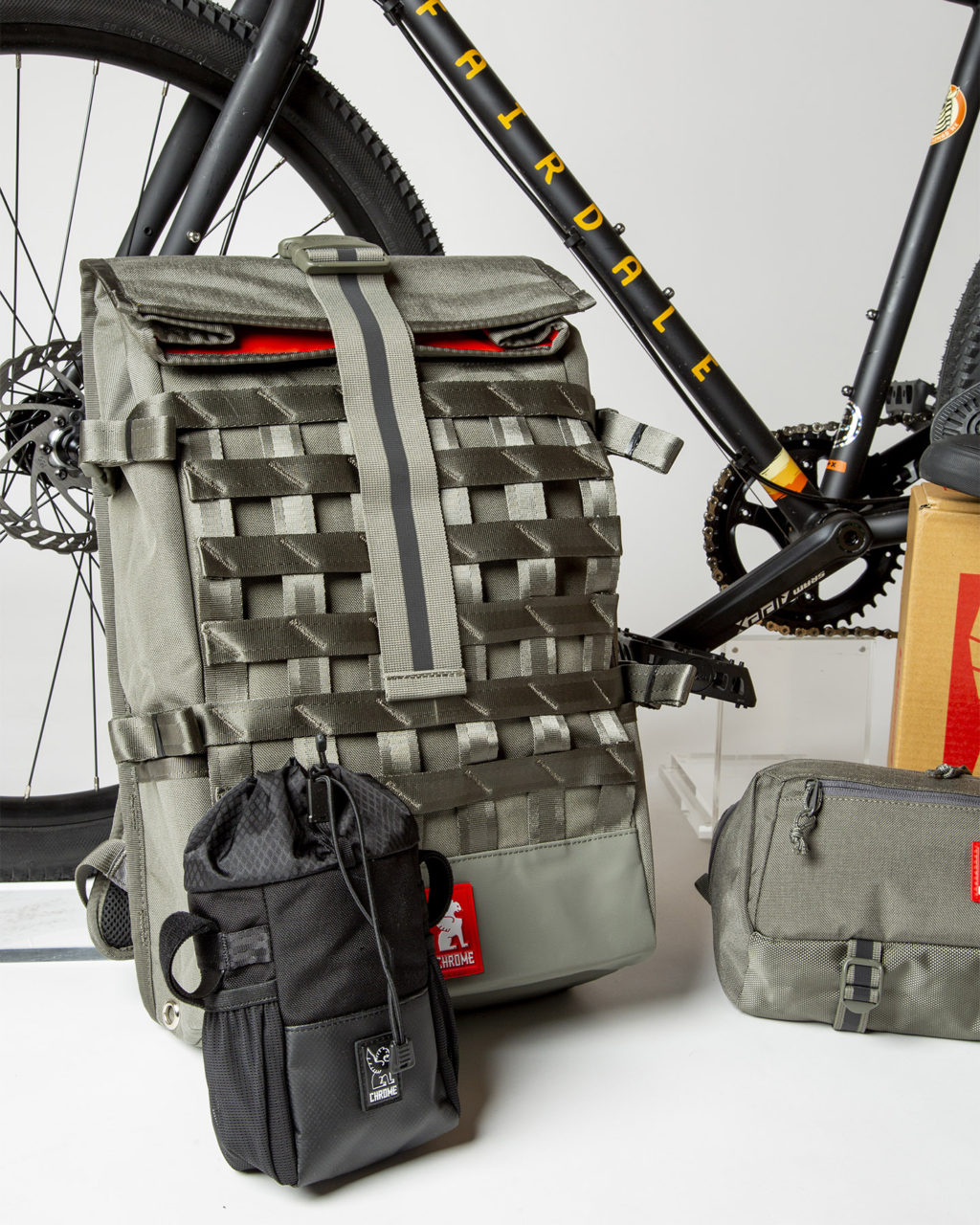 This contest is completely FREE to enter on the CCS website. Entry is open through Sunday, November 21st with the winner being announced on Monday, November 22nd. You must a continental US resident age 18 or older to enter.
Get rolling with CCS, Fairdale and Chrome Industries!