Nothing to see here, just Taj Mihelich shredding the new Hareraiser dirt jumper. Frames are available NOW through shops and our store. Headset included, rigid fork sold separately.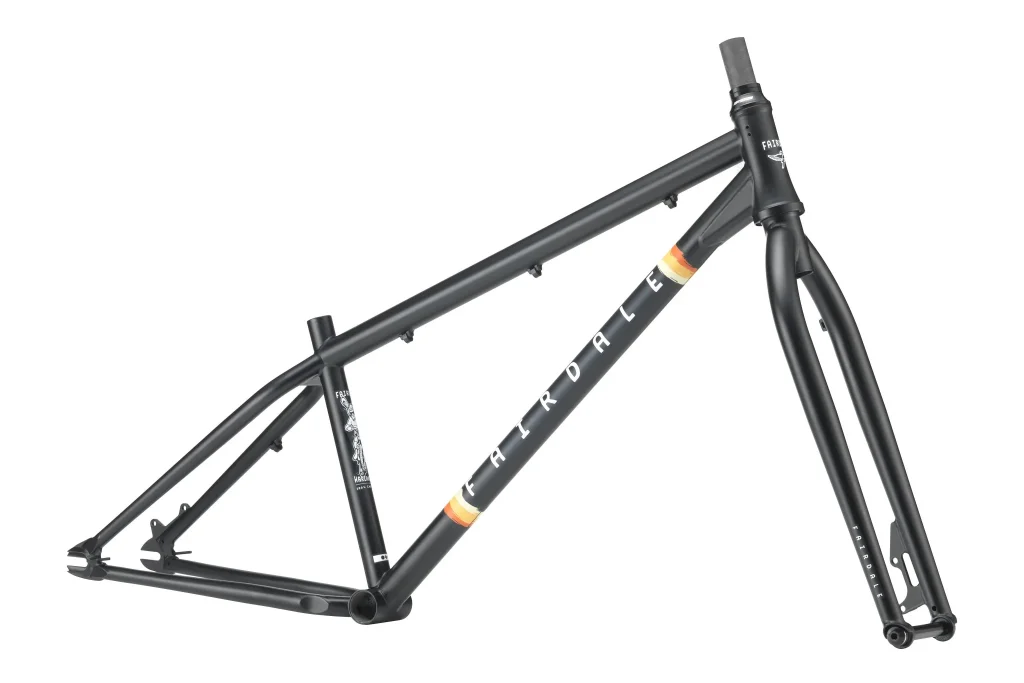 Introducing the Fairdale Hareraiser
This fully capable 26" DJ frame is made of 100% 4130 chromoly with a 3/8" axle slot, integrated chain tensioners, BSA 73mm threaded bottom bracket, ultra-short chainstays and a tapered 1-1/8" to 1-1/2" head tube with removable tabs for a traditional BMX-style Gyro.
Designed from the ground up to make the transition between riding a MTB, DJ bike, and BMX as seamless as possible. FSA Orbit headset included with frame.
Available as Frame/Headset or Fork only.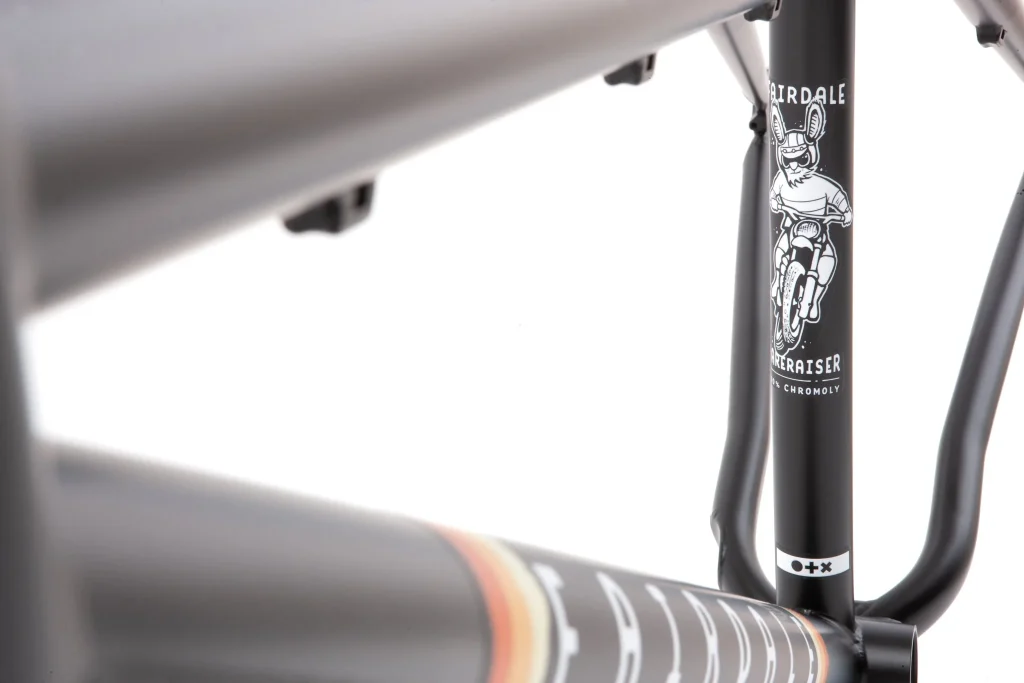 Features
100% 4130 chromoly DJ frame
Frame includes sealed FSA Orbit headset
Rigid fork includes 15mm thru-axle
Proven BMX tubeset construction
Integrated chain tensioners
Removable Gyro tabs (fits traditional BMX Gyros)
🎥 – @king906
🎞 – @devonhutchins
🎶 – @abledrugger