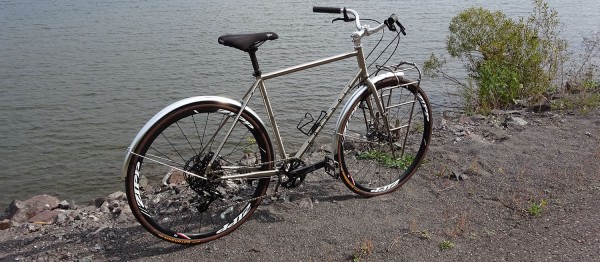 I built up a Weekender frame and fork set with some fancy parts. It's a special treat to myself since I'm usually a riding a bike with an assortment of miss-mathced sample parts. I started with our Weekender frameset in Electro Silver (available now).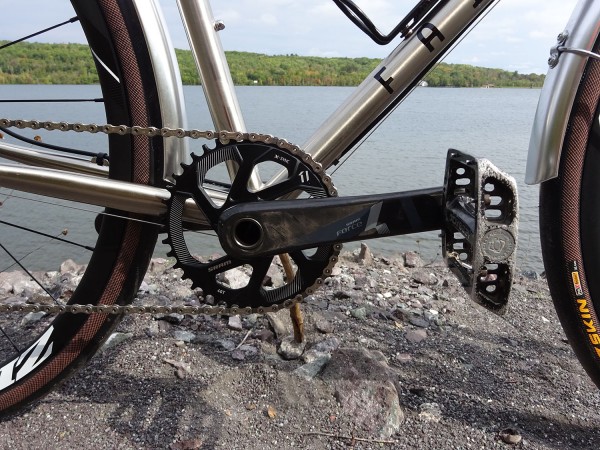 I used SRAM Force cranks (GXP BB) and a direct mount 40t X-Sync sprocket. I love these chainwheels since you can do away with the chain guide when running 1 x set ups. Of course my bike has my trusty Odyssey Trailmix pedals that also just toured the French Alps with me.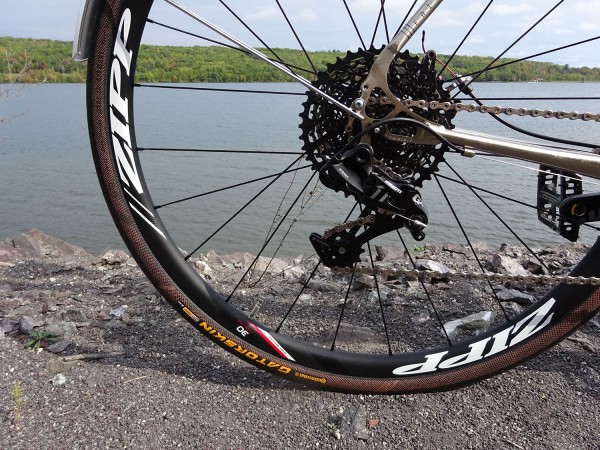 I used SRAM's 11 speed 10-42t cassette on the rear. Combined with the 40t up front this gives me a huge range of gears. It's also geared very low. When I'm cruising this bike on flat ground I'm usually only a couple cogs away from the hardest gear. I geared it down for some upcoming camping trips where I'll be pulling the dog in the trailer. If I wasn't planning to ride this bike loaded up I'd go 42t or maybe even 44t up front. Zipp 30 course wheels (135mm spaced with disc mounts) are awesome! Super light and very sturdy feeling. 32mm Continental Gatorskin tires are plump enough for rough roads but very fast.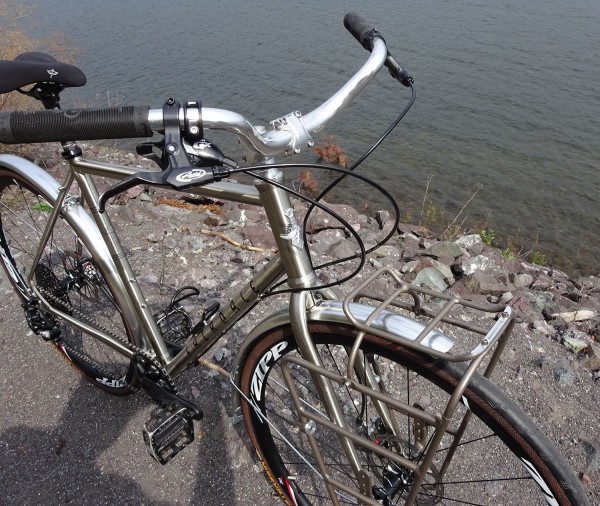 Most folks would probably tour with a dropbar bike, but I like the upright Archer 2 bars. I know I go faster on drops, but since my back fusion surgery I'm a lot more comfortable riding upright.  I did my Japan tour with a similar set up HERE. Blackburn heavy duty rack up front and since I'll be pulling a trailer I don't think I'll need a rear rack.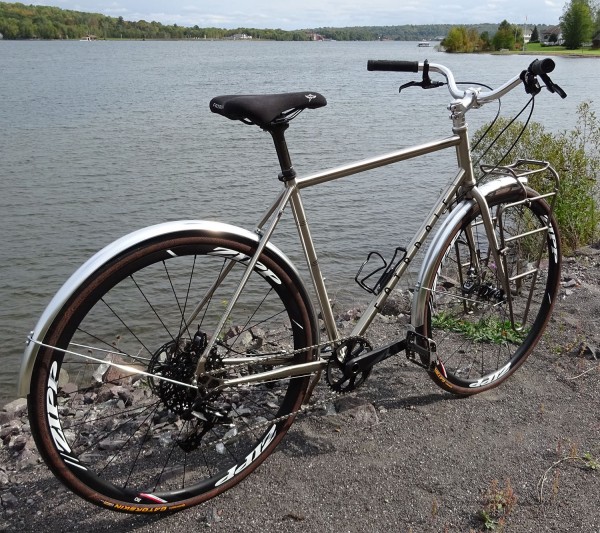 She's looking pretty sweet all silvery and shiny don't you think? I like the Electro Silver finish because it's got such a warm glow to it… not all glitzy like true chrome, more of a softer burnished look.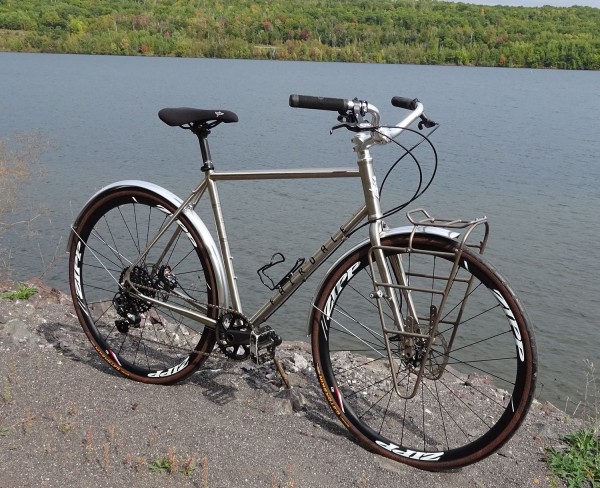 Certainly everyone has different tastes in bikes and set ups. This is what works best for me. As always, we love seeing your custom builds. Feel free to send them in to: info@fairdalebikes.com Or, hit us up with questions too. -Taj