From the beginning we have used Linear Slic Kables® made for us by Odyssey BMX on all of our disc brake equipped bikes. It's a detail you can't see from the outside but makes a big difference. We've found that the combination of mechanical disc brakes paired with the tough, compression-less Linear cable housing provides superior braking. Traditional coiled brake housing can feel especially mushy when used with disc brakes. The stiffer Linear housing applies much more of your brake force to the disc and feels much more solid.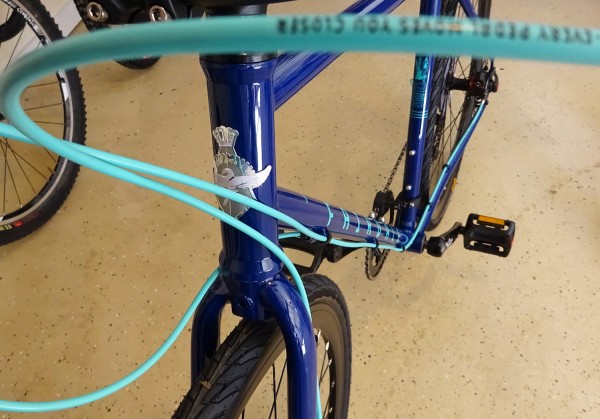 We also keep the cable housing un-broken from the brake lever all the way to the brakes. This helps keep any weather you might encounter from corroding the inner cable wire. This keeps your brakes running smoothly with less maintenance.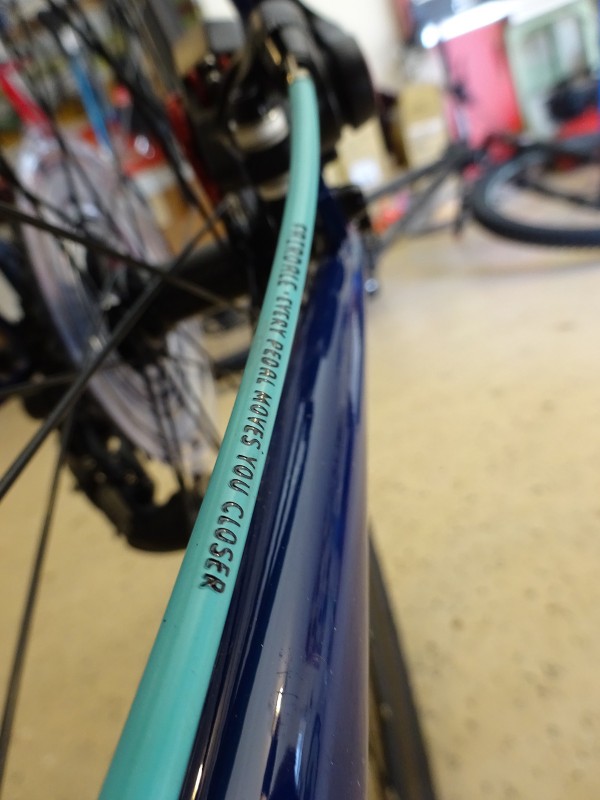 Every Pedal might move you closer, but good working brakes can keep you from crashing into things.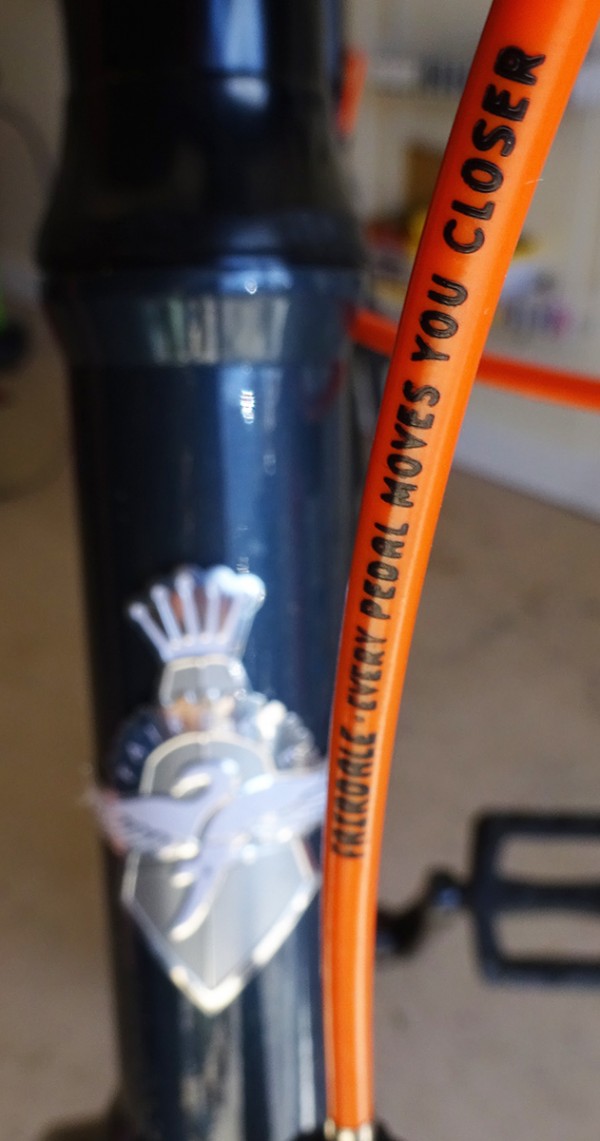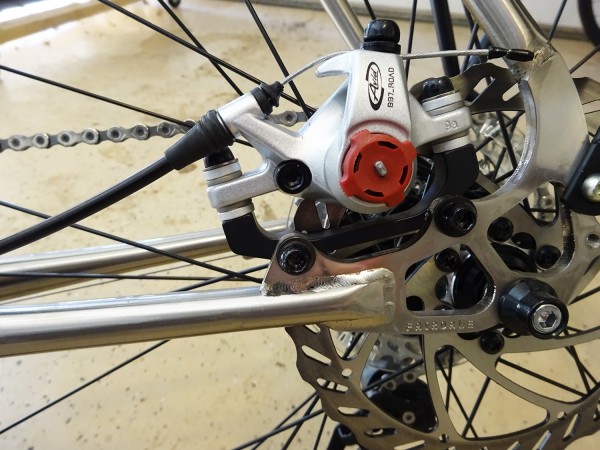 We are big fans of mechanical disc brakes. Paired with our cables they can rival the feel of hydraulic discs but are much more simple and good value.