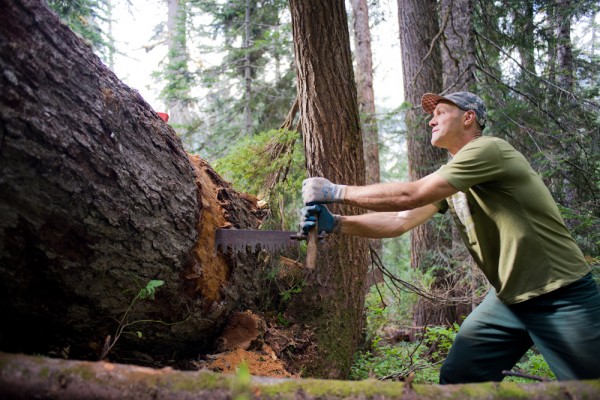 We haven't had an update on our team rider Seth in quite a while. He was the leader of our epic Seattle to SF Field Trip (which is worth a read!). After 7 hard working years as a bike messenger in Seattle he took a job working in the Mt Baker National Forest and more or less fell off the grid. No cell service or internet, just trees, mountains and nature. That area of the country is amazingly beautiful and about as perfect an escape as you could dream up. He sent a few photos and a little update for us….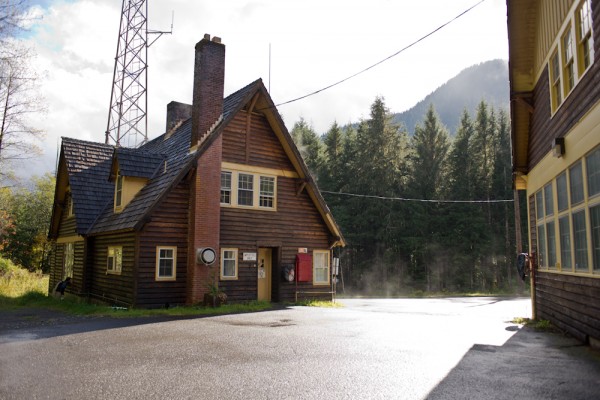 I recently looked at the Fairdale website and noticed my last update was quite some time ago.  I was in Seattle, 'living the dream' making a living riding bikes and drinking lots of coffee.  Bike messengering is one of those 'be careful what you wish for' kinda jobs.  My first couple years I could ride all day, BMX after work or go for a mountain bike ride, then do a multi-day stage race over the weekend, and fucking love it.  Going into my seventh season (seventh winter in messenger terms) putting on the wet shoes and pedaling from dark till dark had gotten old.  I turned my recreation into my job and my personal goals with my bike riding got put to the side.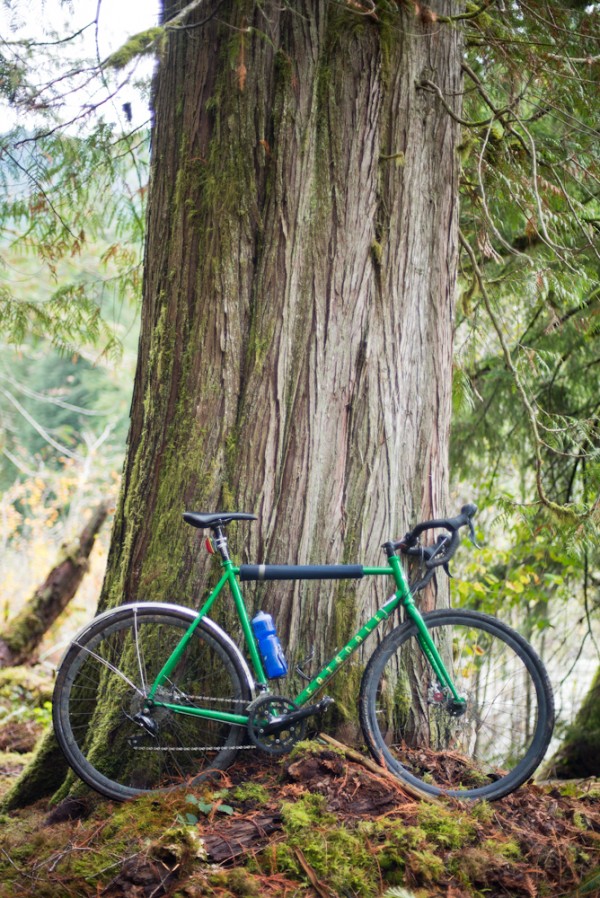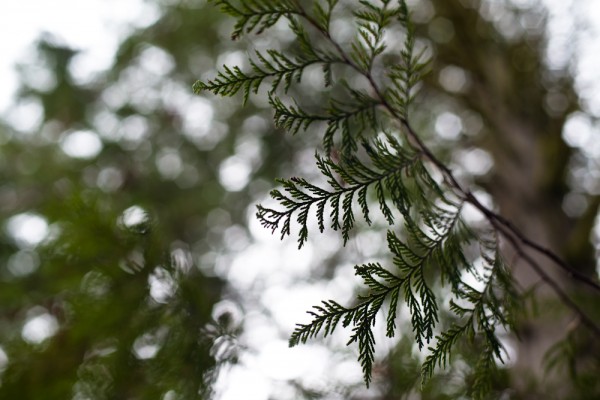 At this point I was spending less of my free time riding bikes as my mind was fully enveloped in the mountains.  It was my escape from the bustle of the city, a place with no rules.  I would load up my truck with every toy imaginable and join the caravans of other Seattleites in their escape.  Snowboarding, climbing and mountain biking became the purpose for my travels, however I didn't need these objects to be content in the hills.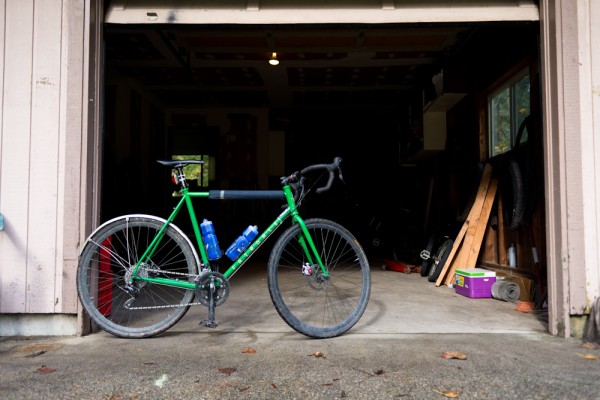 It took me two years to finally leave Seattle after I'd decided.  I got a job in the Mt Baker National Forest.  I packed up my room after 10 years and moved to Glacier, WA, a town of 211. Similar to the town I grew up in.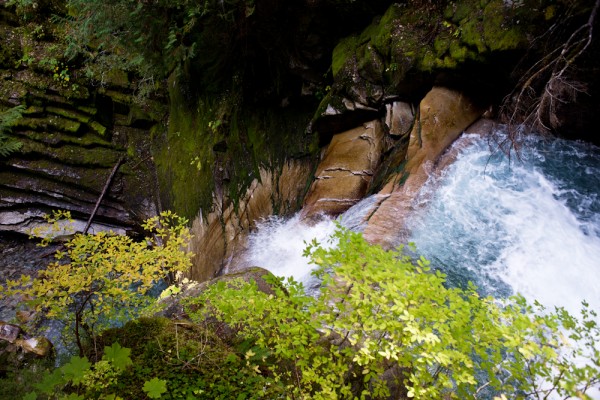 My first season in the Forest Service I was on a front country crew, building structures, maintaining campgrounds and … toilets. It was awesome.  I was learning skills, something I hadn't done in…. seven years. At the end of the summer I collected unemployment, traveled a bit and snowboarded every day.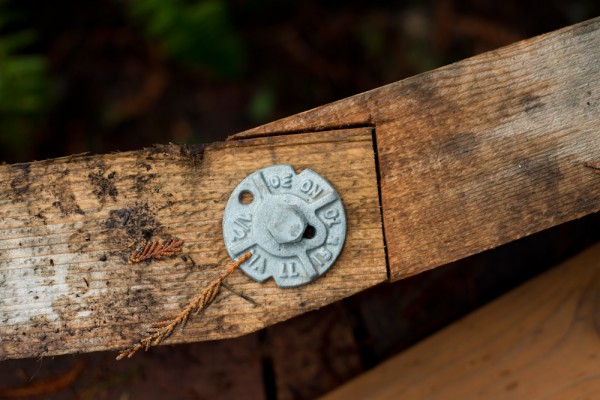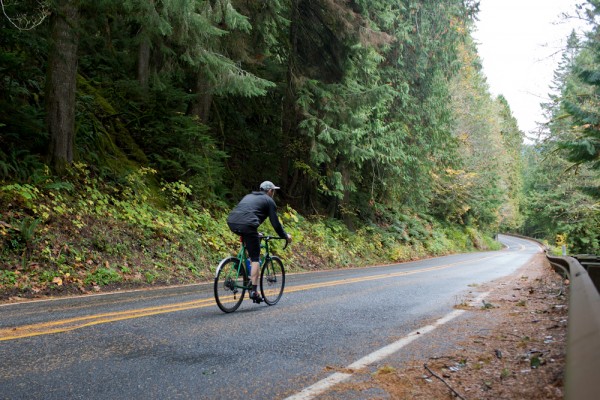 This previous season I joined the trail crew, my dream job once again.  I learned more skills and worked harder than I ever have before.  I loved it.  My body however was breaking down, ankles, knees arms and hands. My hands are pins and needles as I'm typing this now.  Maybe I shouldn't have been so eager to grab the axe all the time.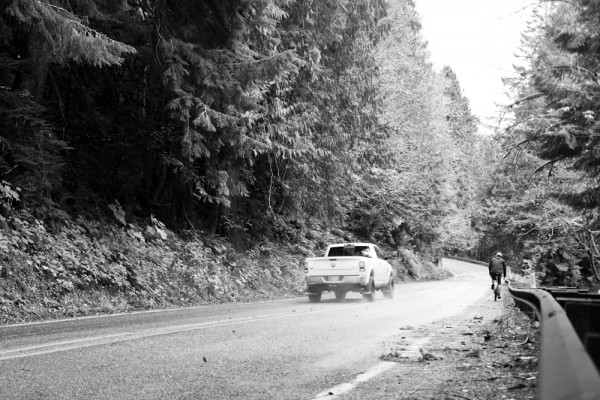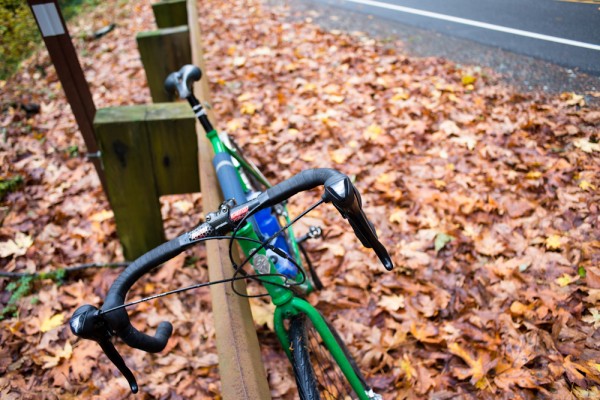 This being the beginning of my second winter off, I was hoping to go on a bike tour as I've falling in love with my bicycles all over again.  My Weekender is all tuned up for the first time since messengering.  New Bar tape and a fresh groupo.  However since I've been off it hasn't stopped raining.  Not the honeymoon I've been waiting for.
Although, since moving to Glacier, this is where I would go if I were to go on adventure anyway.
Thanks for the ride.
Seth