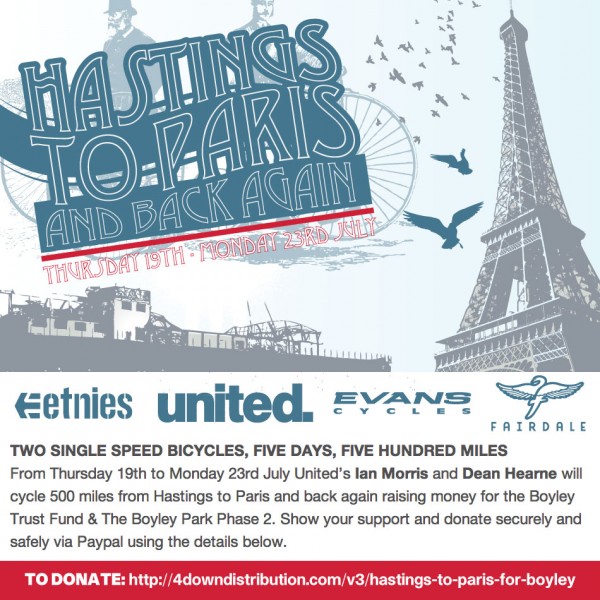 Ian Morris and Dean Hearne are getting ready to do a ride from Hastings, England to Paris, France and back again.
It looks like they're going to be doing the ride on their Fairdales too! Pretty stoked on this adventure for the guys.
The ride benefits the Boyley Memorial skatepark in Hastings so check this link link to throw in some money for a good cause.