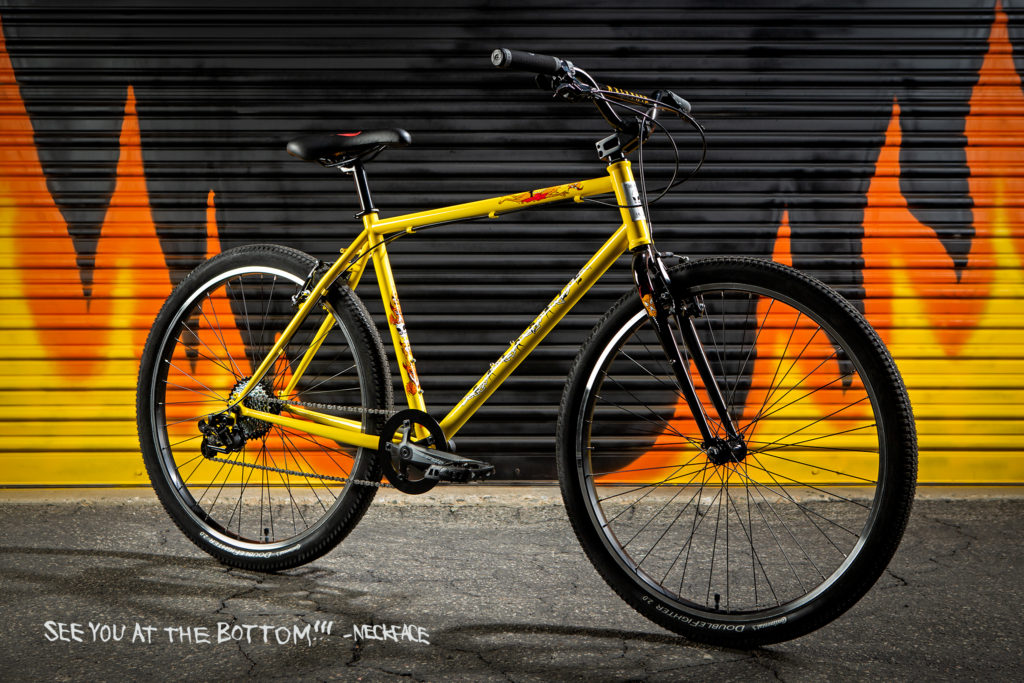 We are proud to introduce the limited-edition Fairdale & Neckface Flyer. We started discussing this project in late 2019, and we are happy to finally release it.
Being a Fairdale owner himself, collaborating with this world-renowned artist was a no brainer. In the end, Neckface chose our Flyer model and gave it the Neckface makeover, complete with all new artwork and decals over a classic yellow with black bars and forks. Believe it or not, this is the first yellow Fairdale we've ever done.
Limited to 200 bikes worldwide.
NOTE: Bicycles purchased online are shipped partially assembled and require professional assembly. Proof of assembly (receipt) from a qualified bicycle retailer must be submitted with all warranty claims. Any claims submitted without a proof of assembly will be rejected.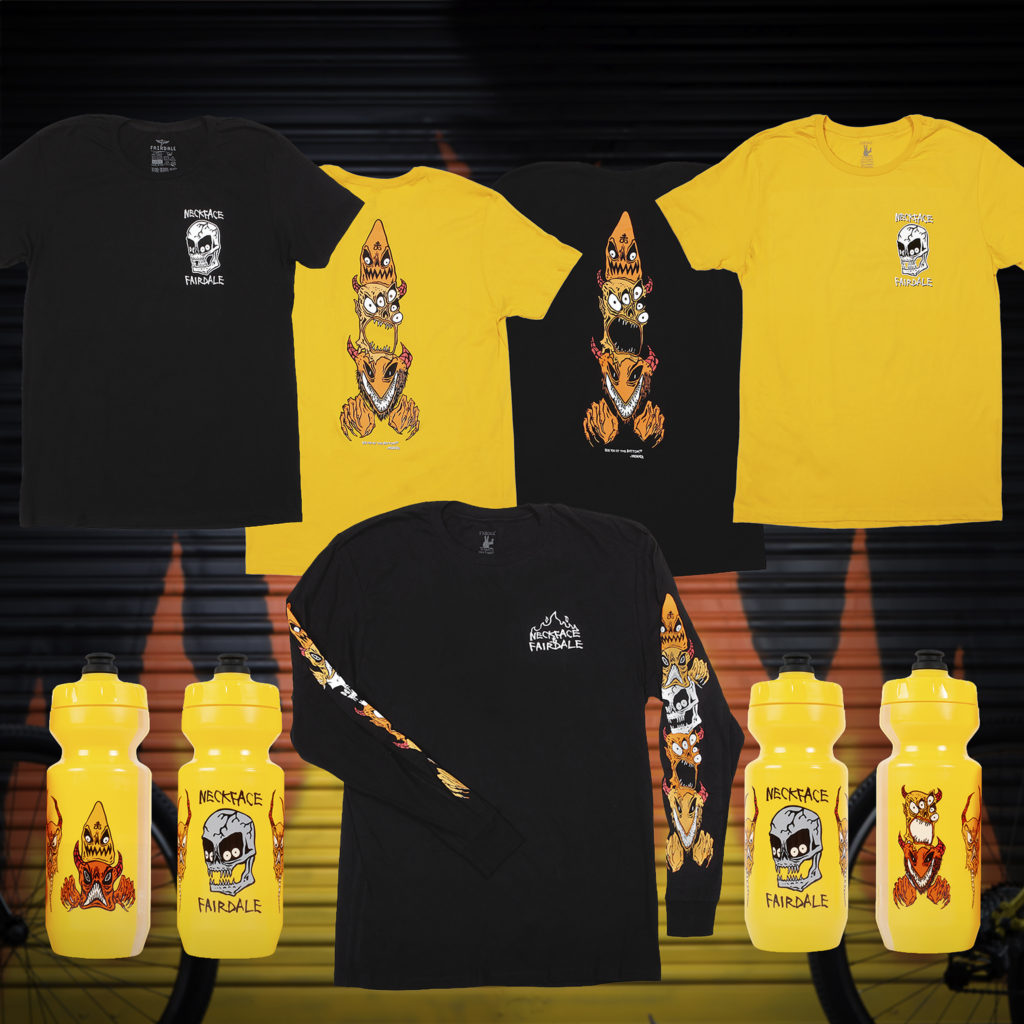 More