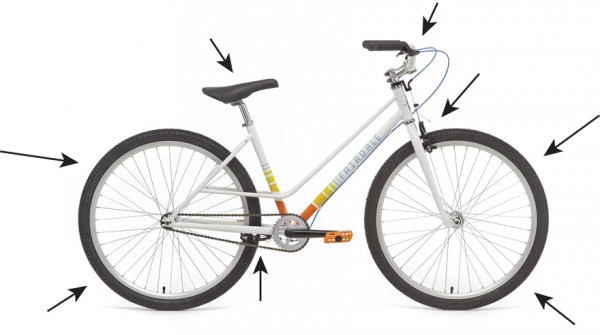 Our Flyer and Flyer Step-through bikes have done well for us. These simple, bare bones and fun bikes seem to strike a nerve with people looking for a bike to enjoy a cruise on… happy-riding-no-complications. This model is a favorite for bike shops too because it has minimal things that could go wrong, simple sizing and a fair price point. We sold out of our first round of bikes and re-ordered a new batch. We took that opportunity make a few updates to the Flyers.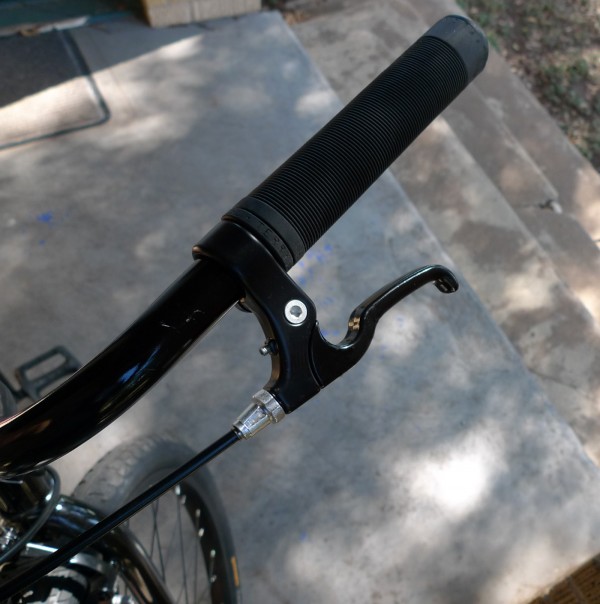 We love the Odyssey Springfield levers that came on the first round of Flyers. They feel exactly like Odyssey's high end Monolever which we've used for years and years on our BMX's. Unfortunately the Springfield lever isn't available as a true left and right lever. It's completely ok to flip the lever to use on either the left or right side (it works fine either way) but we noticed that having a pair of them on a bike made it look a bit like they were unmatched. It looked like they were both right or both left levers.  This has no effect on performance or "feel" of the brakes, but ascetically it threw some folks off. So we switched to a more traditional (if not more generic) left and right style brake lever shown here.

We switched the seat on the Flyer to the seat above. The ones coming on the bikes now do not have the Fairdale branding on them yet (they're just blank), but next round of bikes will have that too. This comfy seat fits the upright riding position of the bike a lot better.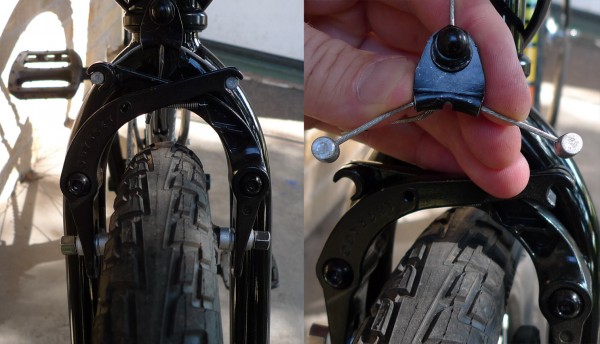 This little detail is just to make a bike mechanic's life a little easier. The old straddle cable was one that you had to cut to length and then install a cable lug (one of those little ones with a 2.5 allen key knarp thing). Now we are including a pre-sized double lugged straddle cable. It's a tiny detail but it makes the u-brake set up a whole lot easier and less finicky. We also spec-ed a slightly wider rim. This is a super minor detail but it makes the u-brakes work a little better.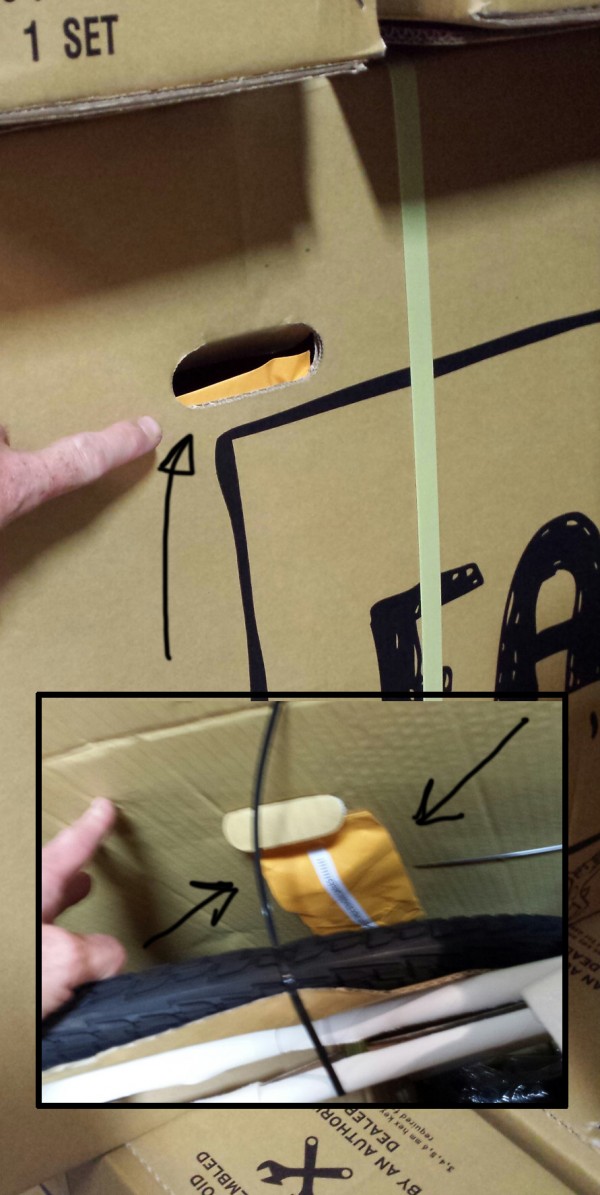 Oh yes… and we almost screwed this up! We changed the rim spec at the last possible minute but we had already made some of the double lugged straddle cables (shown above) for the old narrower sized rim. After the bikes were mostly packed up to ship we realized our error and included the proper sized straddle cables for the new wider rims. This means inside the parts box (with the pedals and stuff) you will find two little straddle cables that will only work on the old Flyer. The correct straddle cables are stuck to the inside of the box just inside one of the box handles (like in the photos above). This is easy to miss so keep your eyes out for these when you start to unpack a Flyer. We've got some extra if you misplace yours. Just let us know.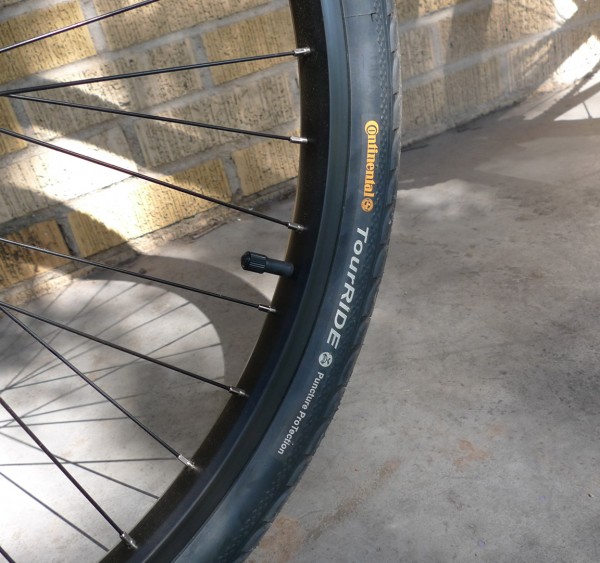 Lastly we bumped up the tire spec on the Flyer to this Continental Tour Ride tire. It's a great tire as we're sure you know.
That is all!