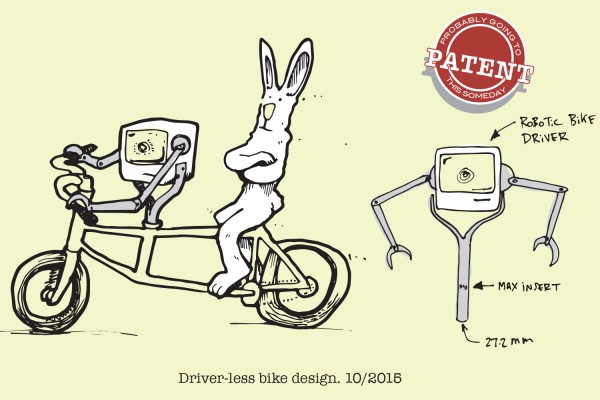 With e-bikes blurring the lines between bicycles and motorcycles we thought that maybe we are approaching automated cycling from the wrong direction. Perhaps the problem with bicycles is not the pedaling so much as it is the steering. Our Robotic Bike Driver® easily attaches to your tandems driver's seat-post and will take care of all steering duties. In fact it is actually an updated solution for our previously Probably Going to Patent design for the Lonely Tandem Handlebars. Click on to see more of our ground breaking designs through the years.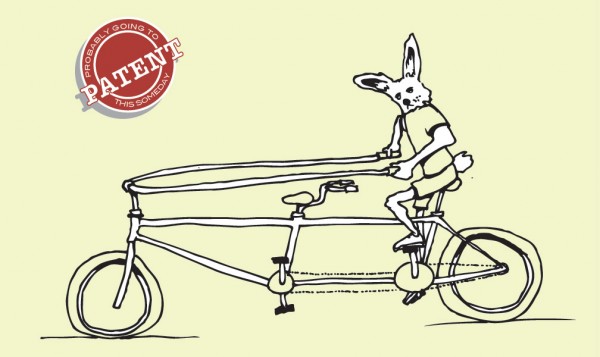 The Lonely Tandem Handlebars were designed to make (for the first time) riding a tandem possible when alone.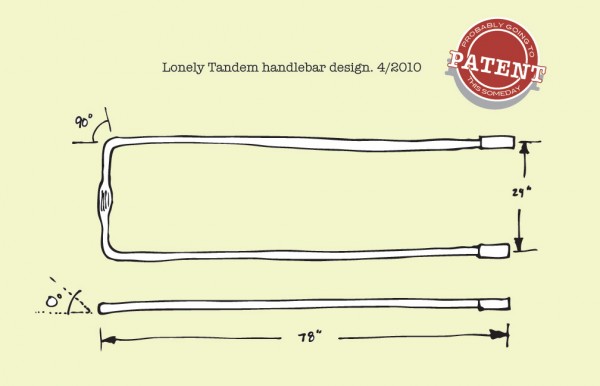 Making the handlebars were a simple act of applying brain power to solve a complicated problem.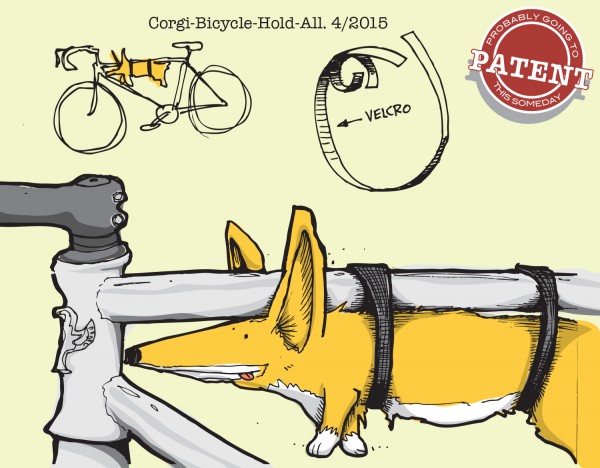 We revolutionized the dog-packing world with our simple to use Corgi-Bicycle-Hold-All. Not only will this easily carry your dog on your bicycle but we've also been experimenting with carrying extra cargo inside the dog itself.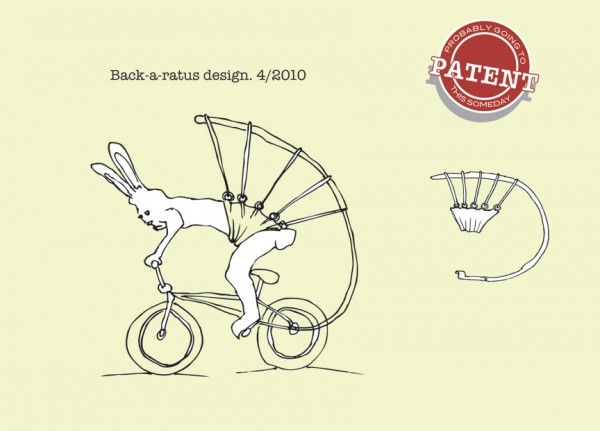 This back saving device was created when Taj was having back issues preventing him from riding. This rear axle mounted carbon fiber rod comfortably reduces all weight from the rider's lumbar area.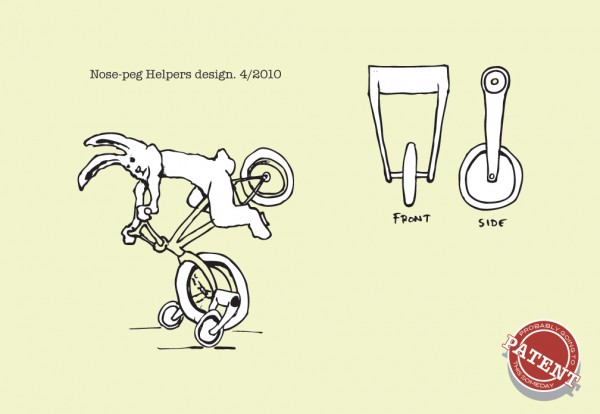 For BMX riders nose-wheelies are the essential trick of the era. Our axle peg mounted Nose-wheelie Helpers made learning to balance on the front wheel a snap.
We were kind of blown away when Sam here actually made a pair!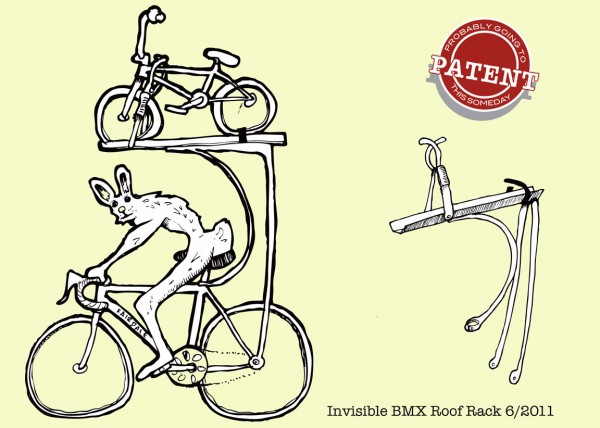 Always trying to stay true to our BMX roots we designed this roof-rack to fit "Adult" bicycles. This simple advancement makes getting your little bike to the skatepark easy.
The BMX-to-Unicycle adapter was designed to make riding BMX more difficult.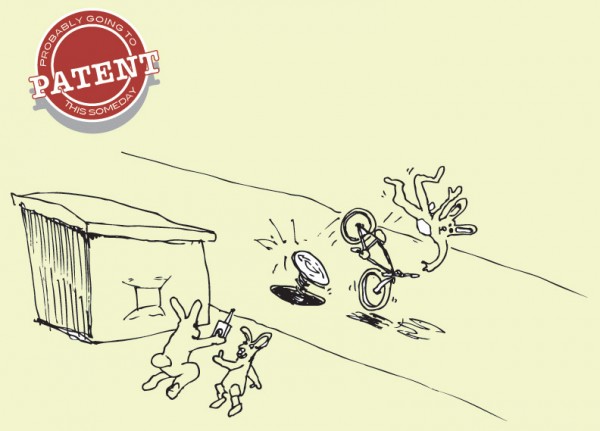 Our Spring-Loaded manhole cover design did not so much help the cycling world as to make it more entertaining for bored spectators.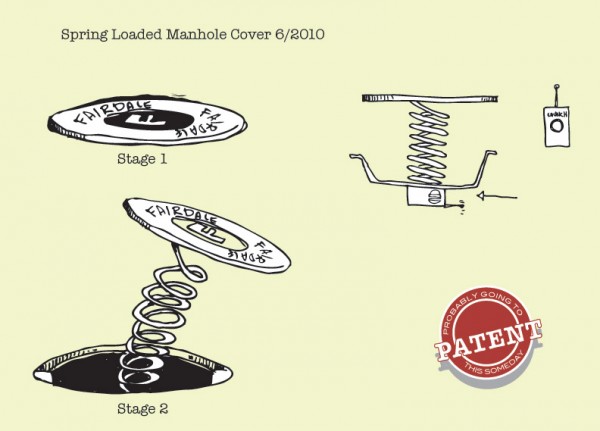 We also quickly adopted its technology to work on pedestrians.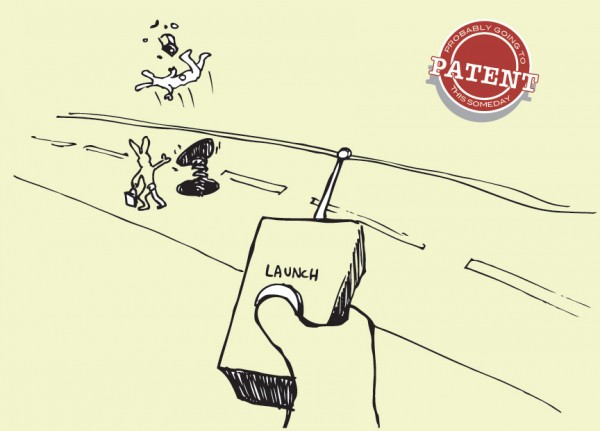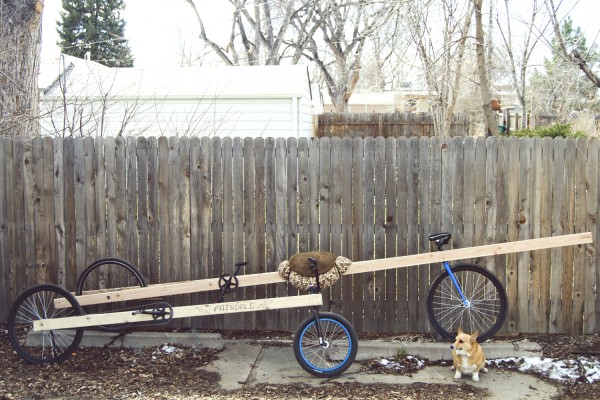 Our Land Speed record breaking (attempt) bikes became a reality in our R+D Video.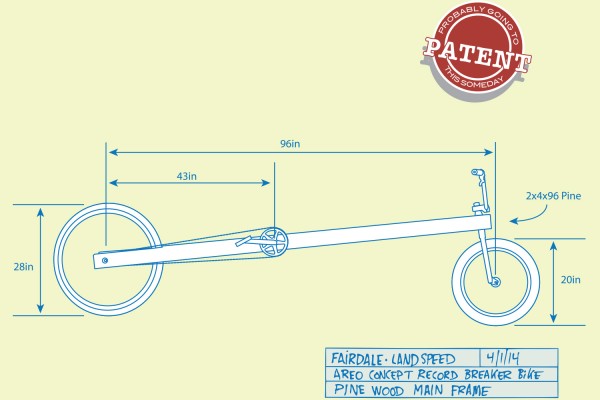 Here are the full plans incase you would like to make one yourself.