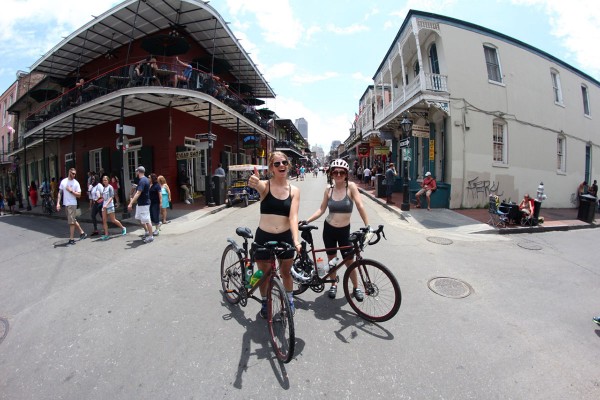 The crew arrived in New Orleans today! I'm really impressed. Two riders who had never done a multi-day day tour like this just hopped on bikes and rode across a big chunk of the country. Hopefully it inspires other people to get out there and experience some of the fun. It's such a cool way to travel. All in all the ladies pedaled 532 Miles… enjoy a final day wrap up from the crew below.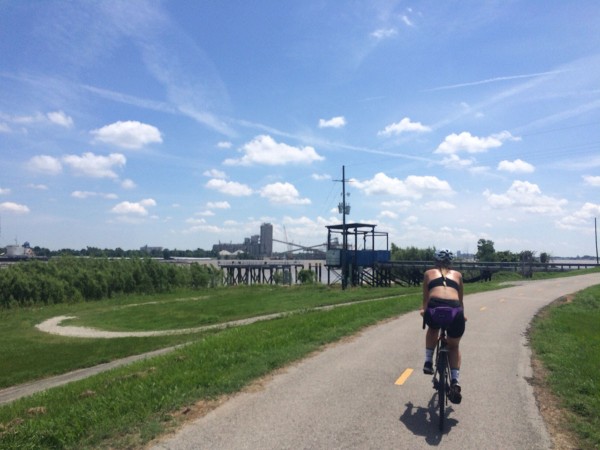 From Liz: Thinking back on today is almost a blur. I was so set on arriving in New Orleans today it was difficult to focus on taking in the sites. We got an early start this morning in order to finish early in New Orleans. It was still hot by 10am. Emily got a bit sunburned. The last long stretch of the day we spent on the Mississippi Trail, a lovely little paved trail that runs along the Mississippi River.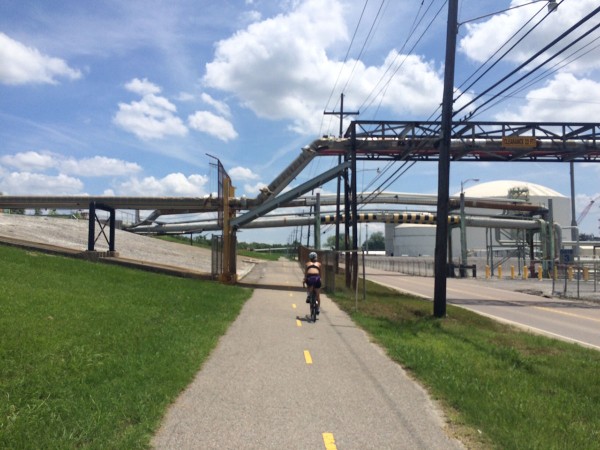 Every day we ride, the last 10 miles seem to be the toughest. It was a great way to finish the day. Now it's all over! We will enjoy New Orleans and go back to a regularly scheduled lives next week.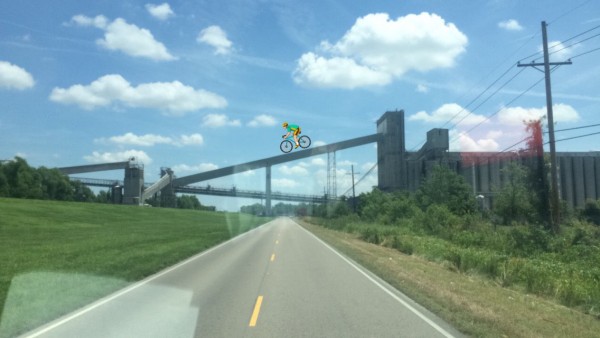 From Phil: The last day really dragged on. We were so close but so far away. The road to New Orleans was a straight open road with no shade. As we got closer to the city we passed the industrial district where oil or gas get converted or filtered. It wasn't exactly a big welcome sight to the city, but we creeped into it slowly but surly. I parked the van and pedaled to the French Quarter with the girls as we approached the finish point of the trip. The intersection of Bourbon and Orleans seemed like the appropriate finish line to the journey.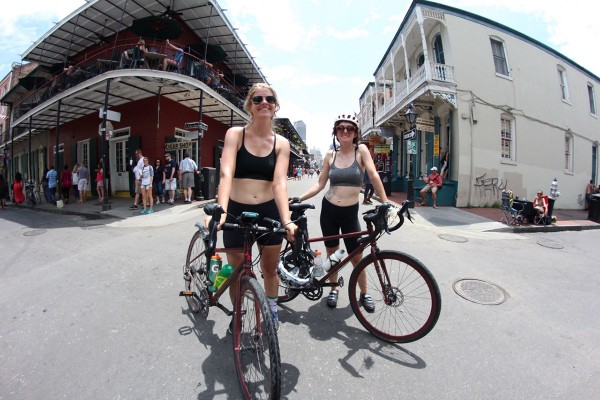 We only had one flat on the whole trip! We all got along well and got to know each other's weird and quirky habits. I managed to get some good photos and make some cool memories. Maybe someone out there will get inspired and do something positive!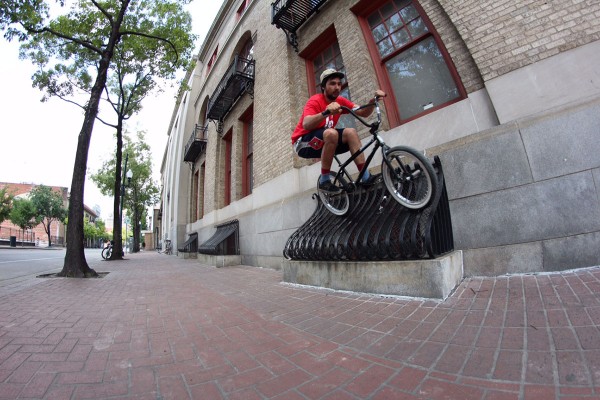 No one made us do this trip or told me I had to plan one. It was all an idea that Liz and I had and the group approved it. Glad to be a part of such a progressive team willing to support things like this trip. We all like riding bikes and I hope it shows!
I wanna say thanks to the crew in the office for holding it down and letting me go on this trip and Taj for being down with the plan that we came up with! Thanks to all the bikes shops that support us. Shout out to Fletcher Bike Studio holding it down in Houston those guys rule!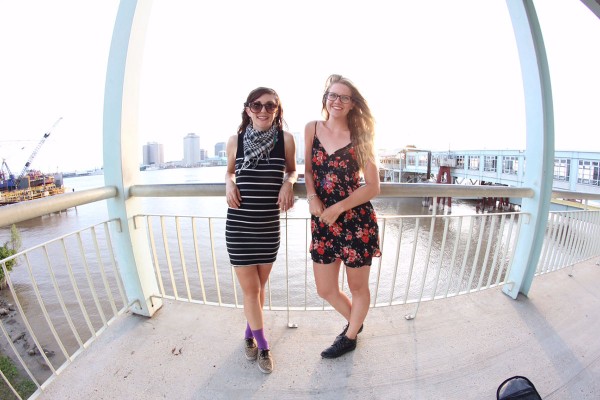 From Emily: Today was just long enough for me to reflect on the immense gratitude I have felt over the past week. First and foremost, for Liz, my amazing partner that encouraged me to go on this wild adventure in the first place. She was right by my side #everypedal. For Phil, and his unending patience and support, and of course incredible photos I will cherish forever.  For Fairdale, who trusted us to succeed and represent their company, and providing a vehicle and employee for us to do so. For Kind Bars and their delicious treats plus Fast Folks Cyclery for the awesome discount on essential gear, such as my new helmet.  For Abigail and Josh for opening their home and showing us a good LA time, all the folks that followed our journey online and offered advice and words of encouragement, and for all the support both Liz's and my family provided throughout. Lastly, for myself, for pushing to be a better version of myself and trying things I never thought possible. Six months ago, I had an old and rusted Schwinn collecting dust on a bike rack and no intention of leaving Austin with it.  I had been taking Austin for granted, because I felt like I was just constantly sitting in my car in traffic. Throughout training rides for this trip I was able to see Austin again in an amazingly captivating way and truly appreciate it again. I also got the opportunity bike to my parent's home in San Antonio for the weekend. It all lead to this perfect week full of personal accomplishments every single day and feeling stronger mentally and physically. So thank you one last time Liz, Phil, Kind, Fast Folks, friends, family, supporters and most importantly Fairdale for providing so much in order for us to reach our goal and pedal across Texas and Louisiana to get to the Big Easy!  Thank you a million times over!