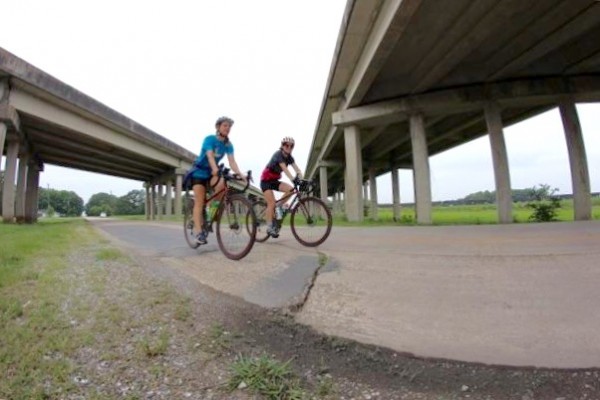 This morning was actually chilly. It was wonderful, but a bit windy. After the first 9 miles, we had warmed up enough to loose our jackets.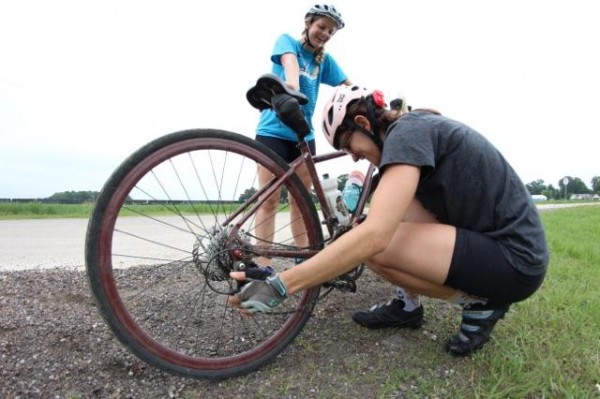 While tossing over my jacket to Phil, I lost my balance and couldn't get my foot unclipped. I toppled right over. I landed in perfectly soft grass so it was hilarious. It kept me grinning for hours. I put my chain back on and we pressed on.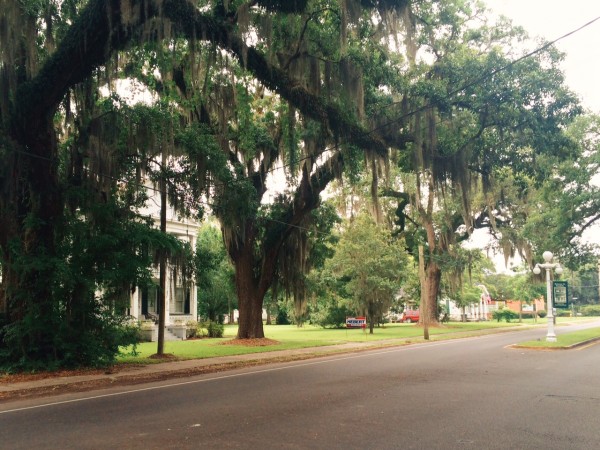 The first part of the day we passed through Baldwin and Franklin, Louisiana. These little country towns left me feeling nostalgic about the northeast Georgia mountains I grew up in. We heard wind chimes and smelled sweet gardenias as we rode down tree-lined streets.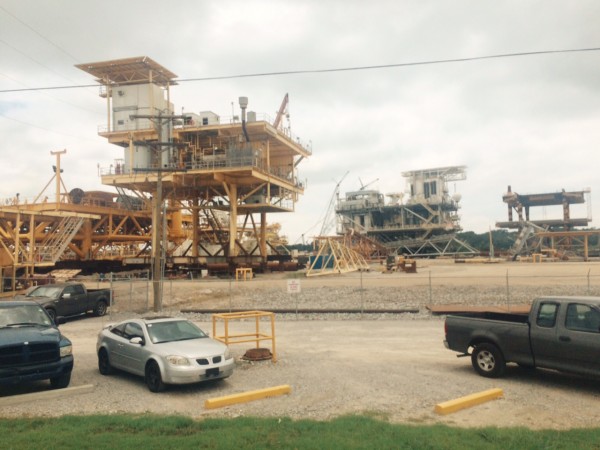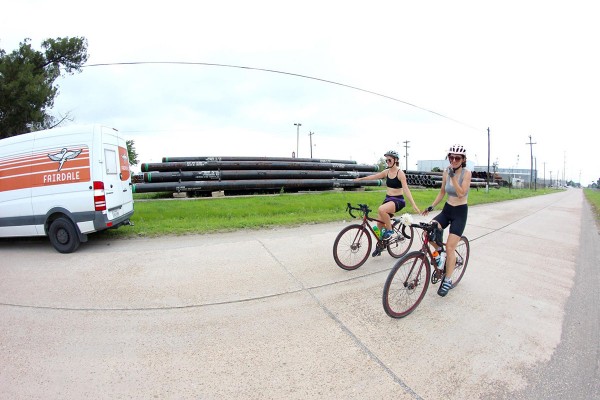 We rode further and ended up alongside water. We passed huge manufacturing facilities and shipyards.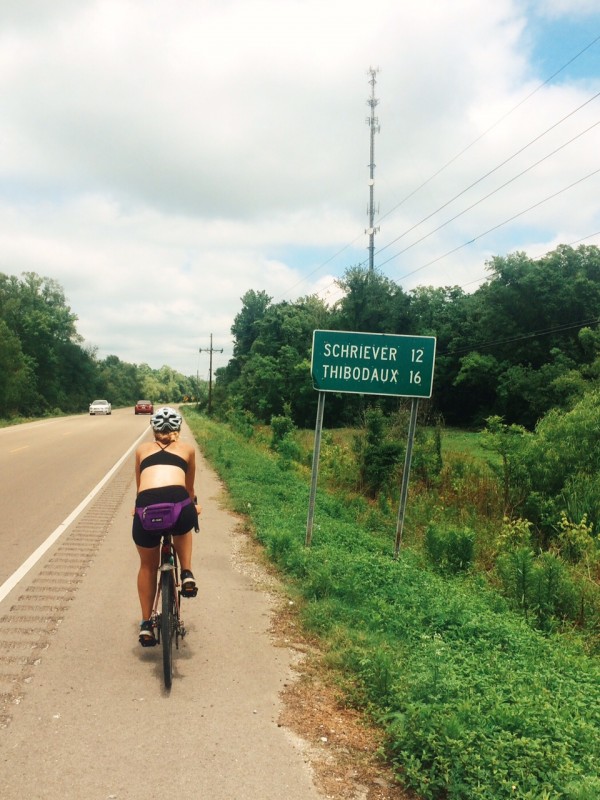 We continued on through the Attakappas Island area. The environment got progressively more swampy as we went on. We saw four alligators that had died and been dried to a crisp from the Louisiana sun. The temperature started to rise and I felt crispy myself by that point.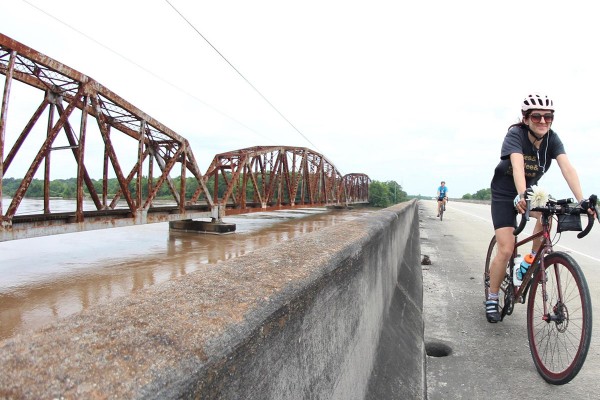 This is the first of three major bridges we crossed today. It had the lowest incline and largest shoulder. It's been a while since we've had hills so it was an extra challenge.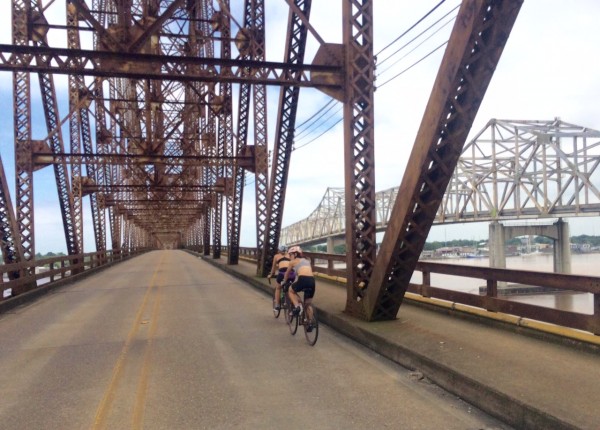 We ended up finishing 70 miles today. I can't believe we arrive in New Orleans tomorrow! Our goal is to wake up early and finish early.