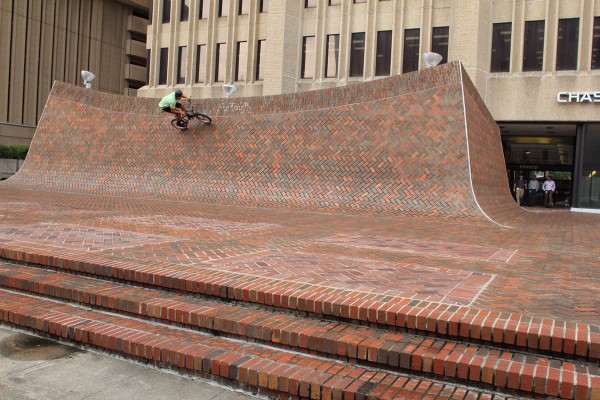 From Phil: I got to sleep in all the way till 8:30 today. We crashed at our friend Abigail and Josh's last night. I was awakened by Liz jumping up and down on our air mattress until I got up. We got dressed and walked to a local coffee shop for some cold brew and cookies.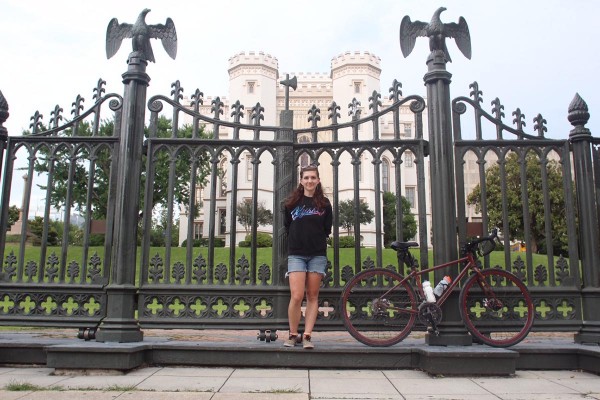 We drove out to Baton Rouge to go check out the city and a visit local bike shop. The shop was half bike shop and half machine shop; it's a good mix of city bikes and new and mid school BMX parts. I could tell the shop owner was into making custom frames. 16″ Strider style bikes, some 20″ and 24″ creations filled the shop.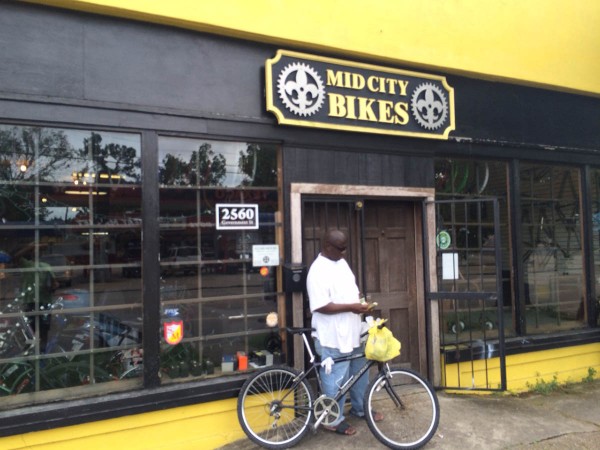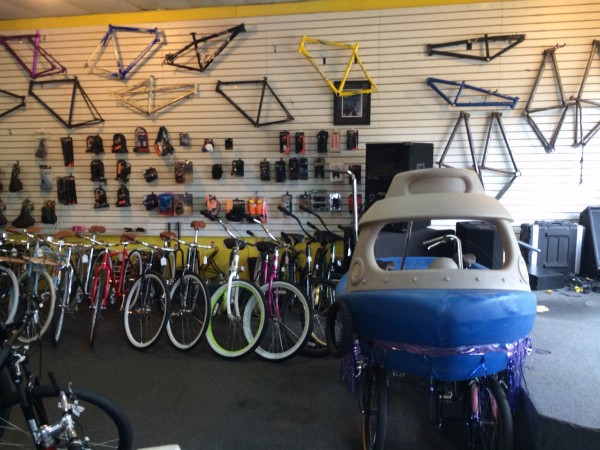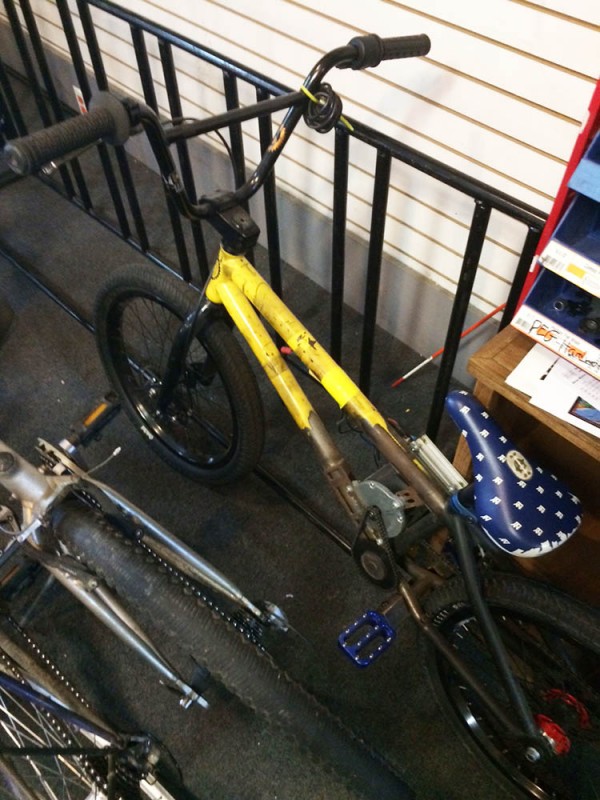 Yes this last bikes a T-1 Barcode with an electric motor…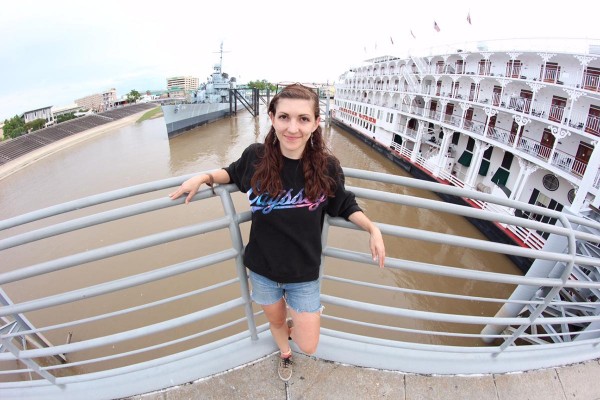 After stoping to the bike shop, Liz and I cruised around the city. An old city like Baton Rouge has some awesome architecture dating back to the 20's. "It's like if New York City and Savannah had a kid: That's Baton Rouge," said Liz . Art deco mixed with bauhaus… An industrial designers dream town. I also got to hit up the Chase towers tranny wall. I don't know why they made such a thing, but it's amazing. It's no secret and I would encourage everyone to go check it out.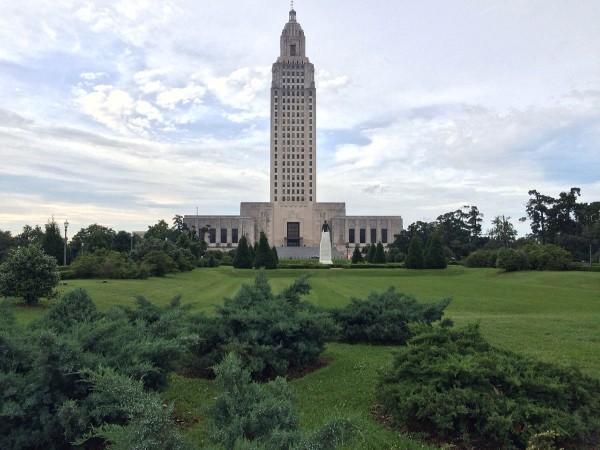 It's nice getting to explore a new place whether it's awesome or it sucks. It makes you appreciate the things you have and you get to see the world work from a different perceptive. "Everyone you will ever meet knows something you don't." – Bill Nye the Science Guy.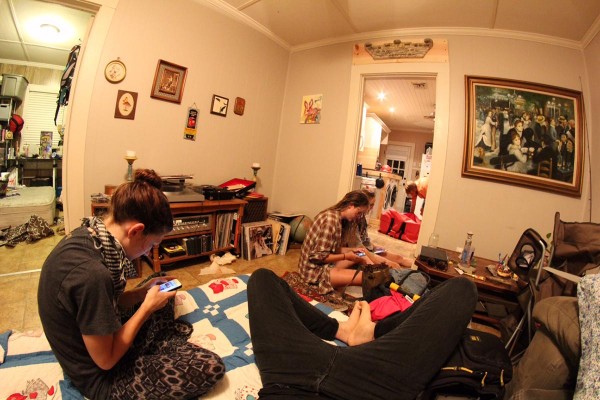 From Emily: Taking the day off from distance riding was such a wonderful addition to our trip. We even ended up riding a bit within the city, just for fun!  It was a nice reminder that we are on vacation and needed to treat ourselves a little. We got to take a break from making pb&js and hummus wraps in the back of the van and instead eat amazing local food.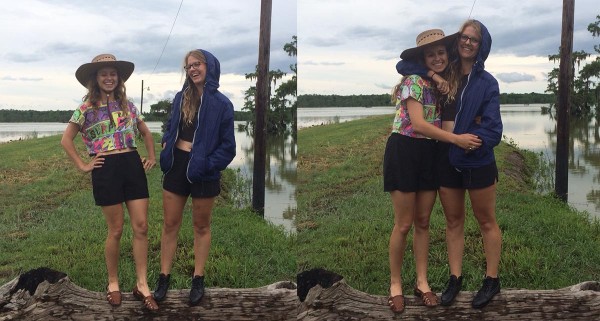 Staying with friends is certainly one of the best ways to travel.  You learn about the city through the eyes of those who walk the streets everyday and know all the little secrets to a fun time. For instance, the hostel/bar we went to the first night is where everyone came together and played music while people gathered to zydeco dance.  They took us to so many other amazing places to eat and explore. Phil got to check out an awesome BMX/skate park off of the U of L campus that our friends' roommate suggested.  And while Phil and Liz headed to Baton Rouge for the day, I stayed in Lafayette and went to Lake Morgan (a 15 min drive from our hosts' home) to canoe in a swamp.  We came across 6 or 7 alligators and pretty much had dragon flys intertwined in our hair the whole time. There was also a bird sanctuary within the park but most of the birds were in a migratory period. We stayed through sunset and it was breathtaking. Another reminder we're in a completely new place, and it's because we rode here with our bikes.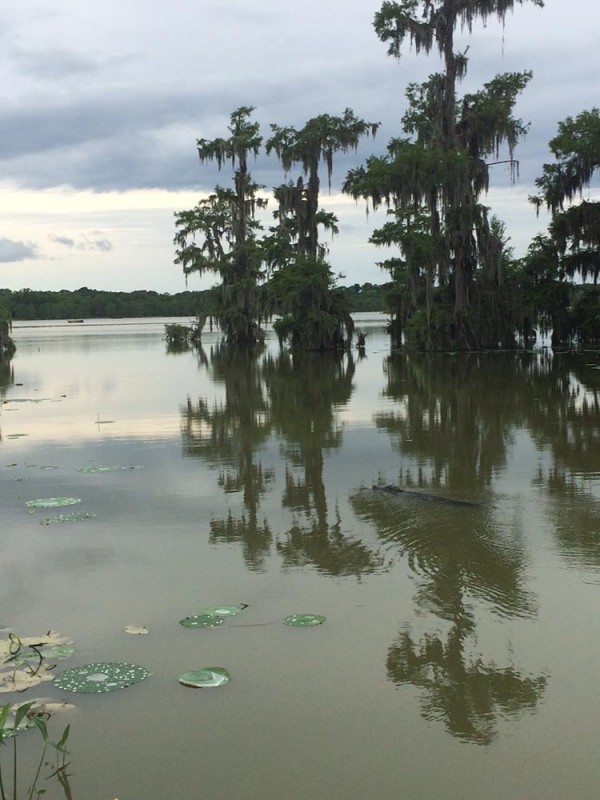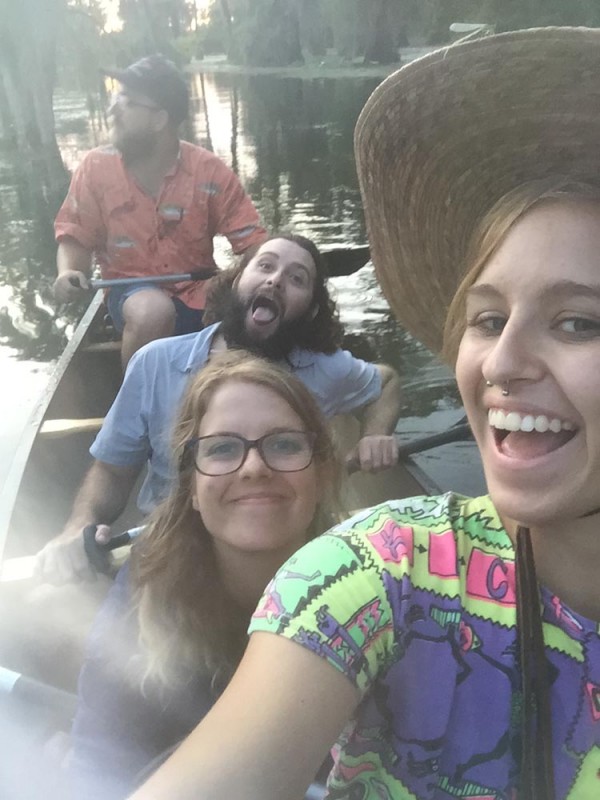 Overall, I am so happy Liz and I pushed ourselves to ride a few extra miles every day in order to have this rest day.  It came at a perfect moment when I had hit an emotional wall and needed to see familiar faces and have good conversations. It helped me reflect on all we had accomplished, and all the things we still have to accomplish AND made me feel overwhelmingly grateful for this opportunity. I am so refreshed and ready to finish these last miles stronger than ever!