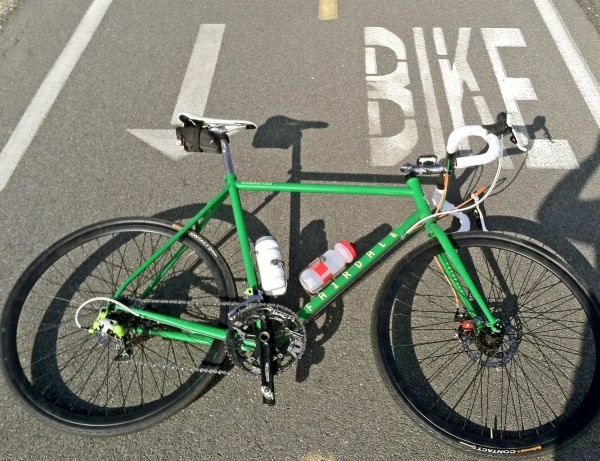 Coming to us from our own Full Factory sales manager, Michael Moore's own Weekender build.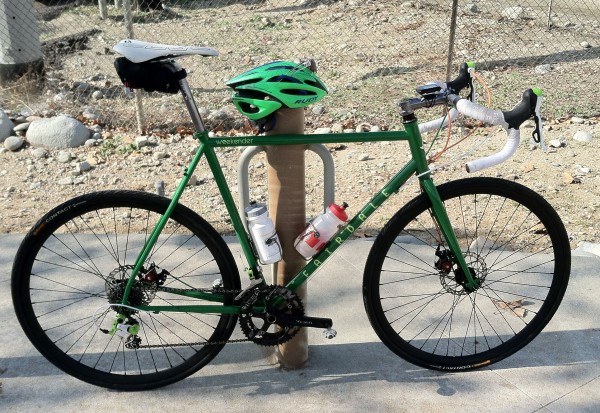 "This bike has been re-imagined 6 times now, from commuter, to grocery getter to CX bike to this set up (twice!). I love the way this feels on the road. For a rehab/winter training bike it is a workhorse."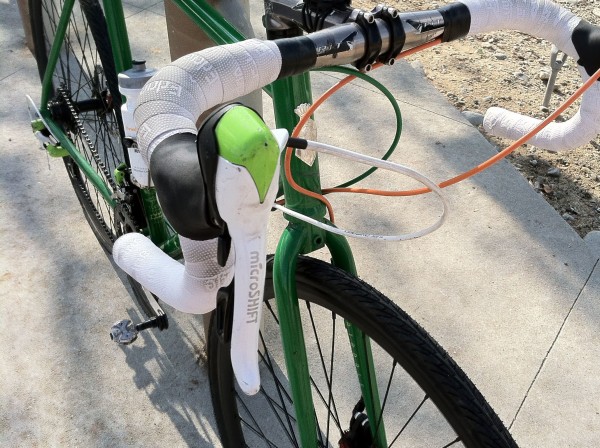 "The Microshift drivetrain is awesome, and is  limited edition colorway I had leftover from The Wonderful Pistacios team. It was used by them and when I worked with them a little on the side and was able to pick up some team goods along the way."
"The cranks are Ridea oval style (think RotoR) rings with a Ti spindle- another come up from the Pistachios team. Hawk bottom bracket is the best BB on the planet, and has now spun frictionless (seeming) for 12000+ miles."
"Shimano PRO Bars, Stem and Seatpost have been on every CX bike I have ever had-kinda my go-to parts kit."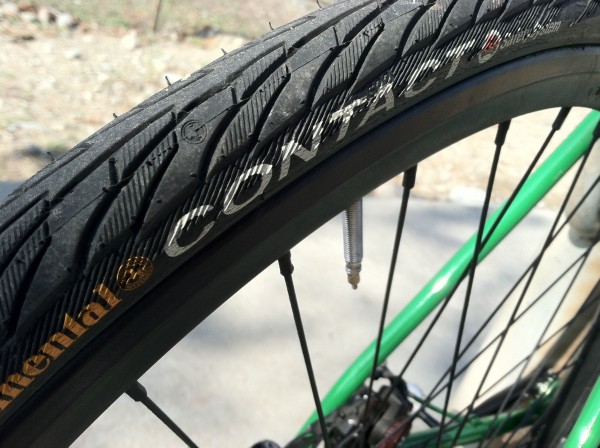 "I switched to 32c Conti tires for a bit of weight and handling upgrade."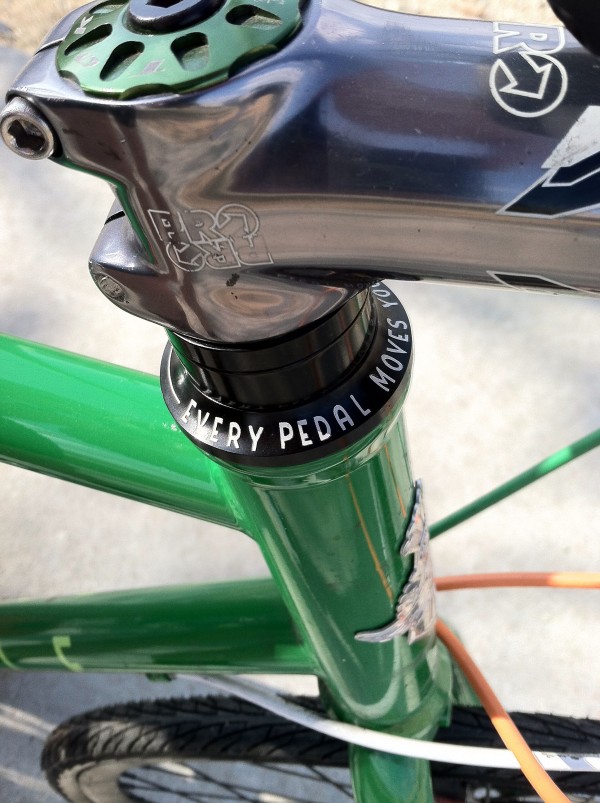 "The headset tells it all though.  Could have picked up any of the designs, but this one called me out…"Every Pedal Moves You Closer." I have been off of the road bike for a long minute either fighting off injury or using it as an excuse to be lazy, and closer is where I need to go again. Closer to myself. Closer to the beginning. Closer to healthy. Closer to my family. Closer to God. Closer to shaving my legs again. So I chose that as a reminder to stay close to my bike again."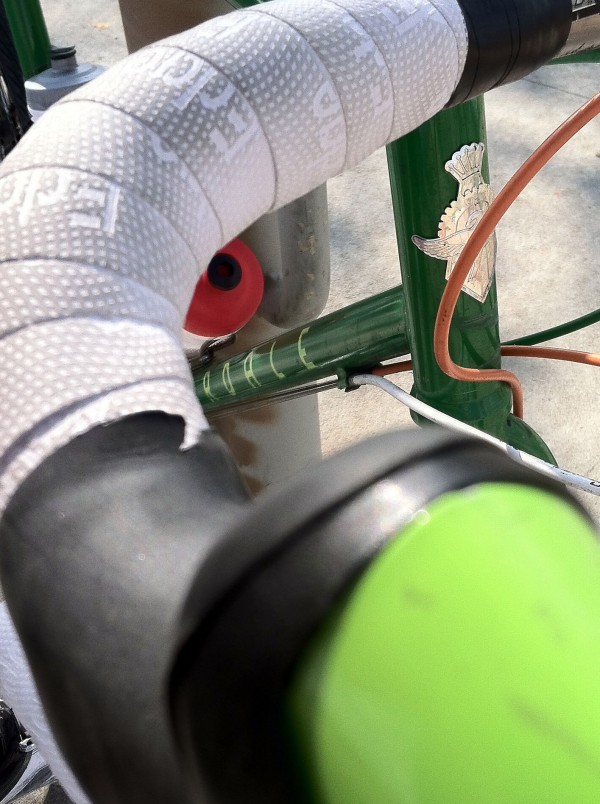 "Edge USA saddle and bartape round it off, wouldn't ride anything else."
Specs:
Frame/Fork/Wheels/Brakes-Stock Weekender parts.
Tires: Conti Contact 700*32
Seatpost, Handlebar (46cm),  and Stem (130mm): Shimano PRO PLT
Saddle: Edge Design USA
Cranks: Ridea 175mm 53/39
Bottom Bracket: Hawk racing
Cassette: 10sp Sram PG1090 11-28t
Shifters, Front and Rear derailleurs: Microshift Carbon 10speed
Pedals: Speedplay