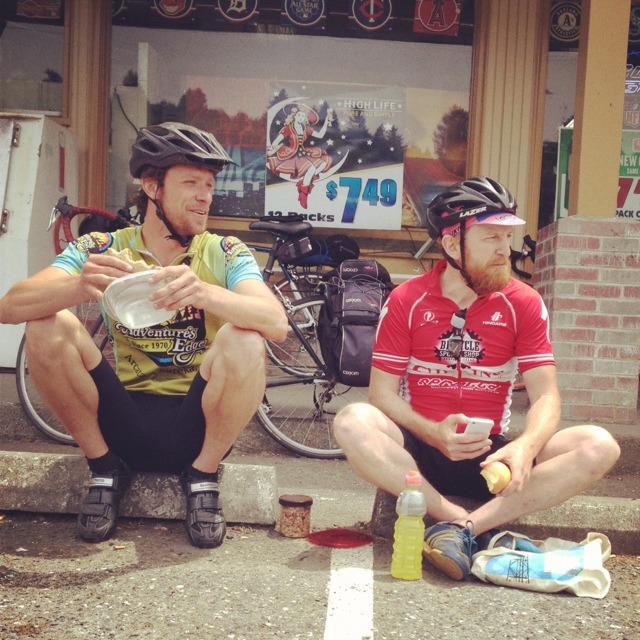 63 miles – We woke up today with no cell phone reception but an email from our friend Rob Jensen (aka Solid Bikes BMX rider) saying he would meet us between 9-10am in "downtown" Klamath to take us on a tour thru the redwoods.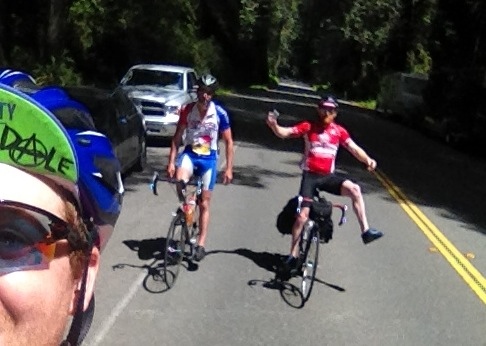 I had the bright idea to skip breakfast at the cafe near our hotel and get food "downtown" when we met Rob. As it turns out there really is no downtown Klamath and breakfast ended up being what we could scrounge from a convenience store. I had two power bar things and a green juice. I was on a food to energy deficit for the rest of the day.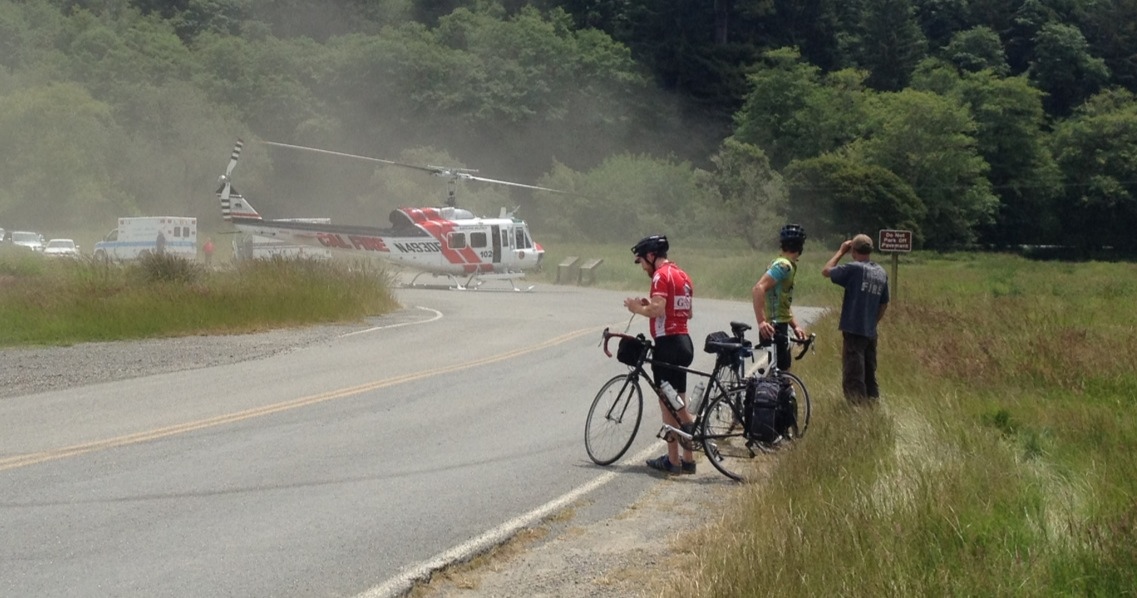 Random… Stopped to check out a herd of elk and life flight landed in the parking lot to help a seizure-ing tourist.
Being a little sleepy for today's ride was ok today though because we took it really easy. Rob lead us up a big hill into the redwoods. It was a fairly long grueling climb but then…. Holy crap! At first we bombed down a big fun steep winding 40+mph hill and the I assumed the hill would end. In fact it slowed to a mellow leisurely downhill that pushed us through an amazing stretch of the redwood forest. We pretty much all coasted down no handed with our heads looking from side to side watching world class massive trees going by, shooting photos and staring in awe. At times the coasting was almost to a stop and then it would speed us up toward the next huge tree with almost never a pedal. Really it was the best way you could ever experience the redwoods.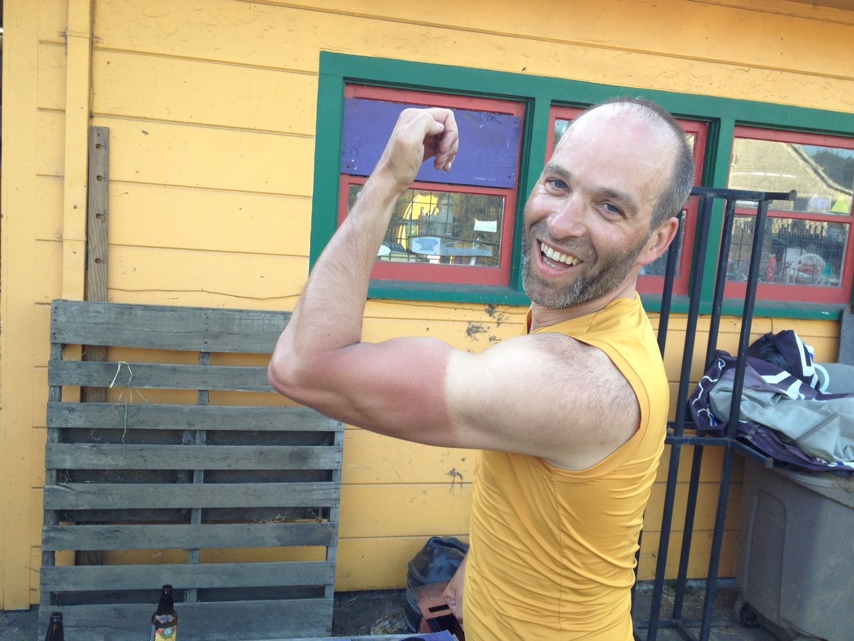 Nick's tan lines!! Ha ha.
After that the ride was frankly not a standout for a bit, but then Rob took us on an off shoot to the coast and things got beautiful and amazing again. We followed a cliff overlooking the ocean and as always it was (running out of cool words here) amazing. Eventually we ended up along a bike only road and then into some dead quiet farm roads. Those lead us into Arcata where Rob lives.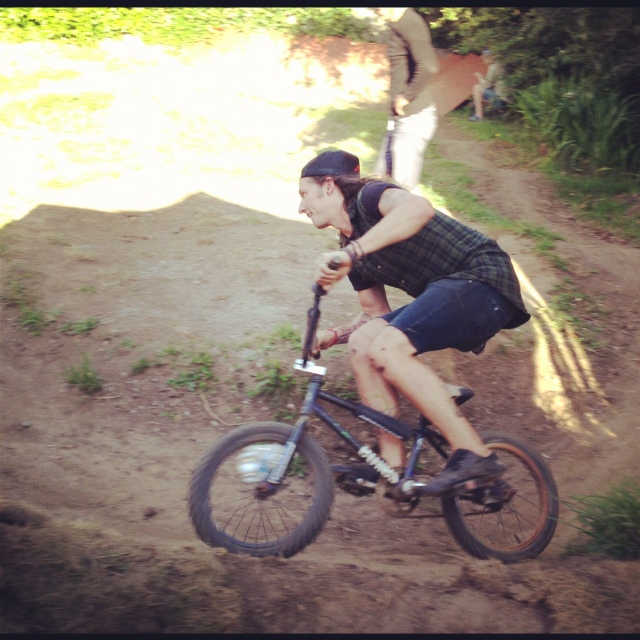 We stopped at Revolution Bike Shop and met some of Rob's friends. Revolution is a pretty cool shop and even has a pump track out back. Nick did a bunch of laps, shop employee Brian showed us the lines, Sandy took photos, and I lounged around on the ground ready to fall asleep with some local beers.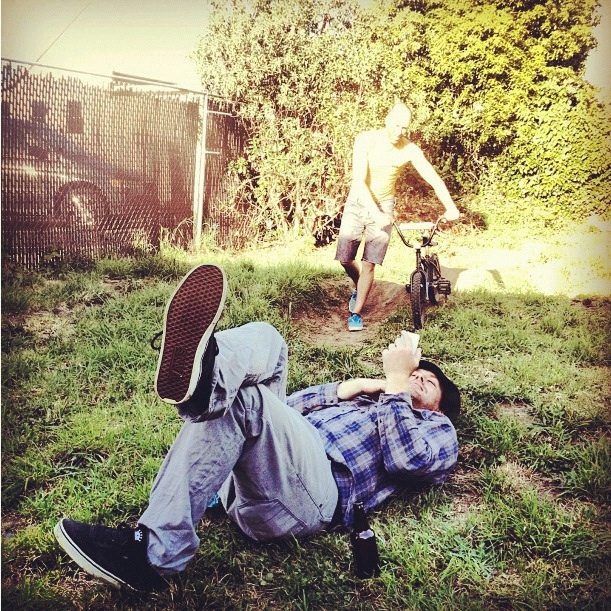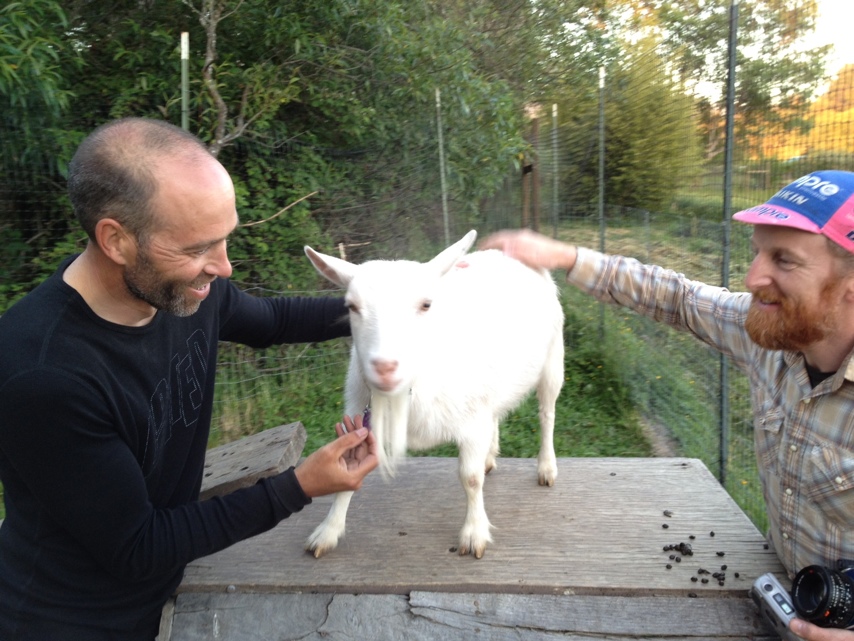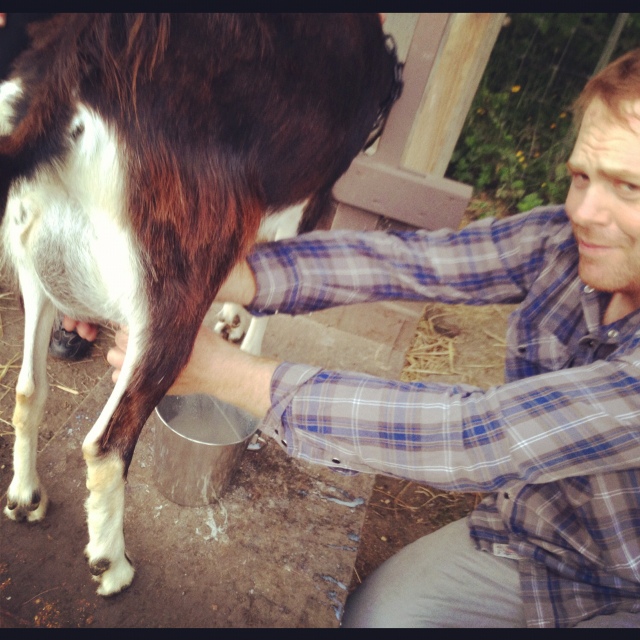 Update! I am currently eating the food that Rob planted, grew, harvested and then cooked… Best meal of the trip! So awesome! Staying on his floor tonight and then hitting the road tomorrow. Can you believe where bikes take you?