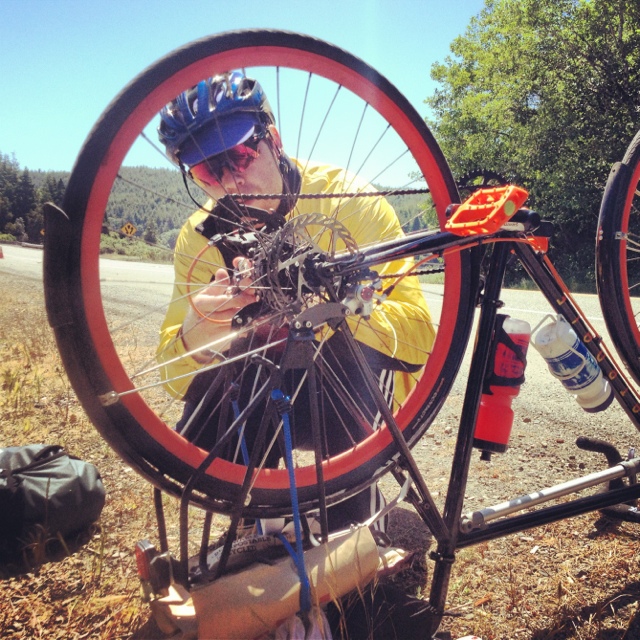 I woke up this morning thinking about our gear and how well it's done. San Francisco is only 289 miles away on the most direct route (which we surely won't take) and we are still rolling along splendidly. Since I met up with the trip in Portland the only breakdown of any kind was when I got a flat going 40 mph down a gravel road and pinched a tube when we crossed a sharp cement bridge crossing. I wondered why everyone else was slowing down… I thought they were just being wuss's because of the skinny tires. I didn't think about how hard it was to bunny hop the back wheel over a sharp edge with a heavy loaded rear rack on the bike.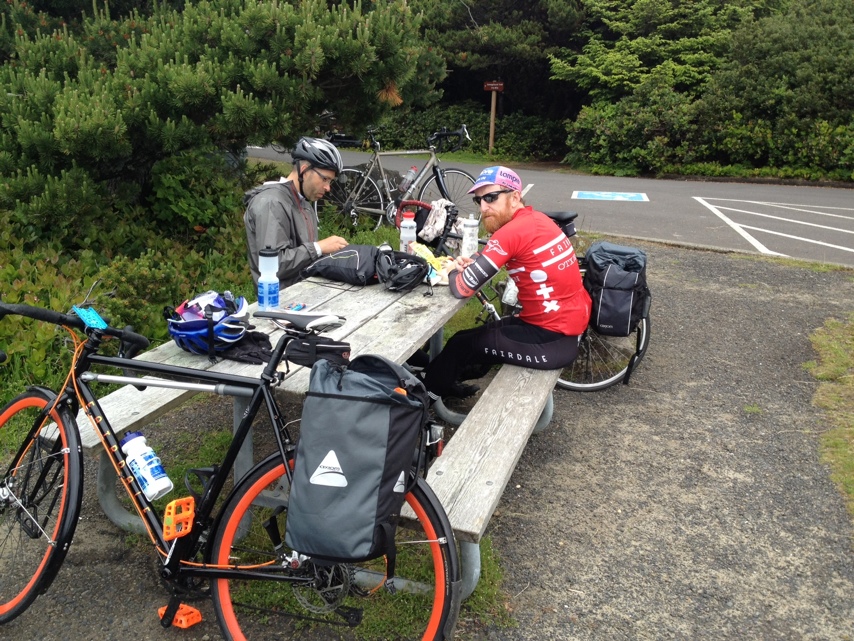 Extra parts we brought:
Sandy: 1 tube, 1 patch kit
Nick: 2 tubes, 1 patch kit
Taj: 1 tube, 1 patch kit
Bikes: Sandy and Nick are both showing some heavy rear tire wear. No surprise really since both of them are running 25mm road tires with all the weight far off the back of their bikes. You can see the wear lines showing through on both tires. Sandy got a flat before I got on the trip but hasn't had any problems since. Nick's bike just keeps on trucking but is in need of some brake pads.

Weekender production version.
My bike is the Weekender prototype I've been testing for a while. It's essentially what you'll be able to buy except I added the drop bars and front derailleur. I couldn't be happier with it's performance and it's been great to ride. I do wish I had two rack bags so I had a little more room for stuff, but even with an overloaded one-sided-load the bike seems to stay stiff enough to keep me stable.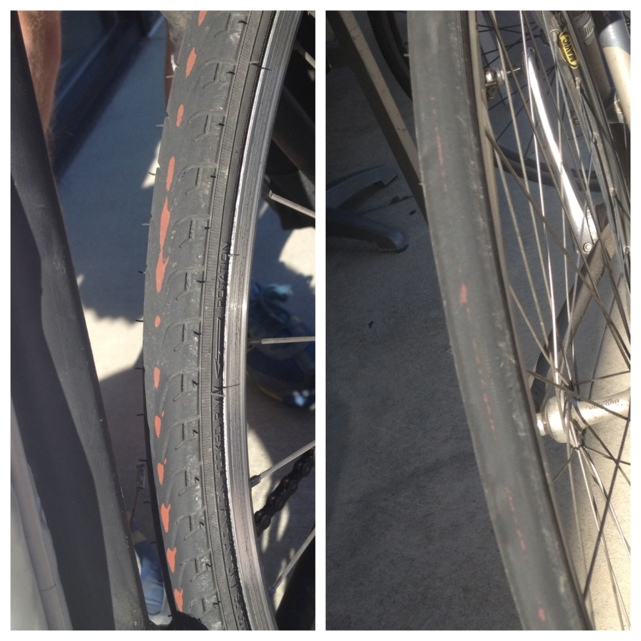 At one point someone's bike fell on mine and broke a spoke which threw my wheel out of true. I never bothered to fix it though since with disc brakes my braking is still good. Having the discs on the days when we road in wet weather or got our bikes covered in beach sand was a big plus. While the guys had to find hoses to get the sand off their rims my brakes were perfect.
I highly recommend fenders for a ride like this. Having them has kept me a lot drier then everyone else on rain days just since you get so much less splashing. I wish everyone else had them too because when you ride behind someone with no fenders in the rain you end up eating all the grit and mud they kick up.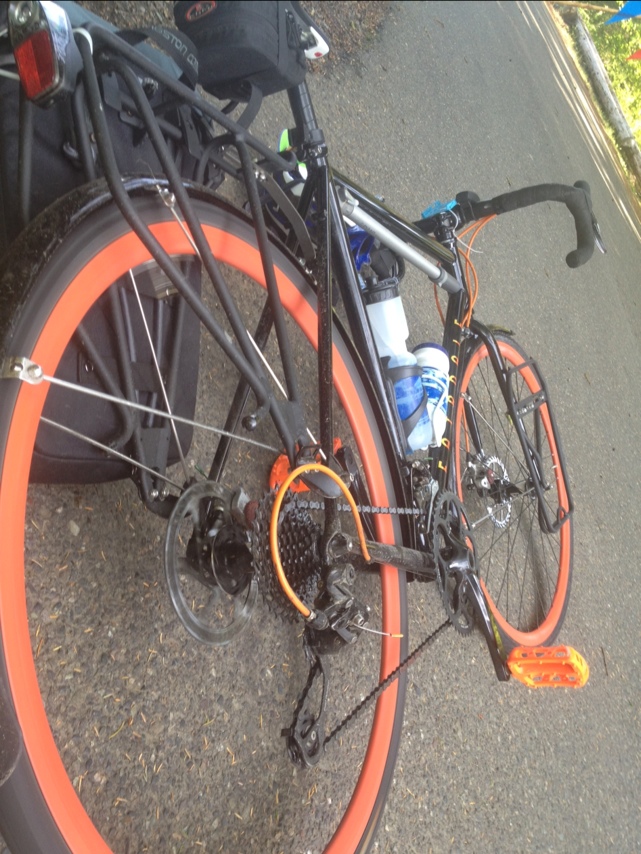 The compact chain rings up front with the Weekenders mountain bike gear cluster in the back has given me a full range of gears that I've been happy with. If we were camping and carrying all that additional gear I might have geared down a tiny bit or put a triple on up front. The setup I have has been ideal so far though. Only had to stop to adjust things once after I made a mess of it while trying to turn adjustment cables while pedaling.
My bars are a bit too low. This being a sample we chopped the steer tube and slammed the stem for photos. I picked up a riser stem but I still have by far the lowest bars on the trip. My bike is set up more like a race Bike and less like an upright tourer. I kind of wish I'd just left our Archer bars on here the way the bike will come stock. Even so I've been comfortable on the bike and my back/arms have never been sore due to riding position.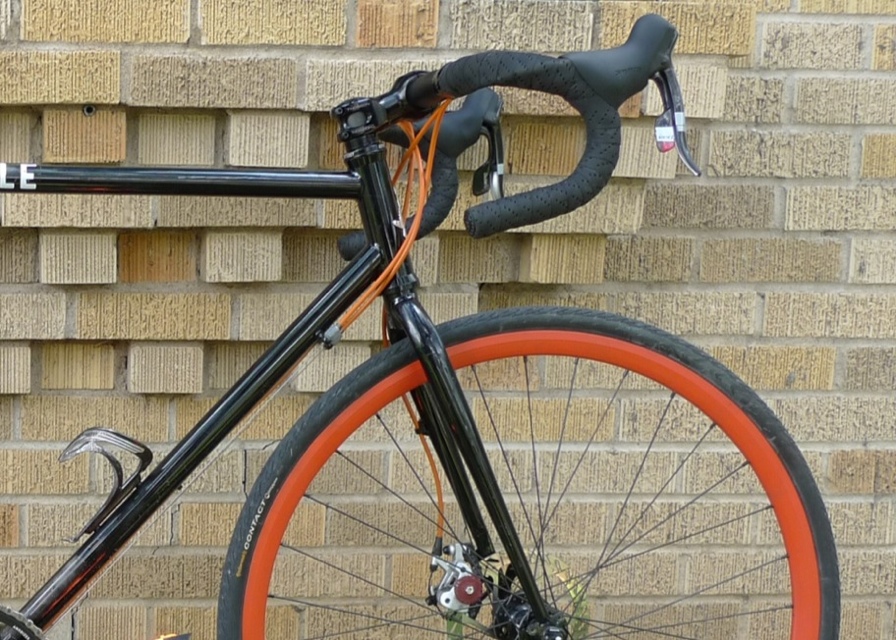 The Continental Contact tires we fitted on the bike have lived up to their reputation for sure. While the other guys are showing massive tire wear my tires still look brand new. I'm much heavier then the other guys too. the rims we are using on the bike have held up extremely well on the Fairdale Parser bikes and look to be more the up to the task of touring too. Hubs are rolling smooth too.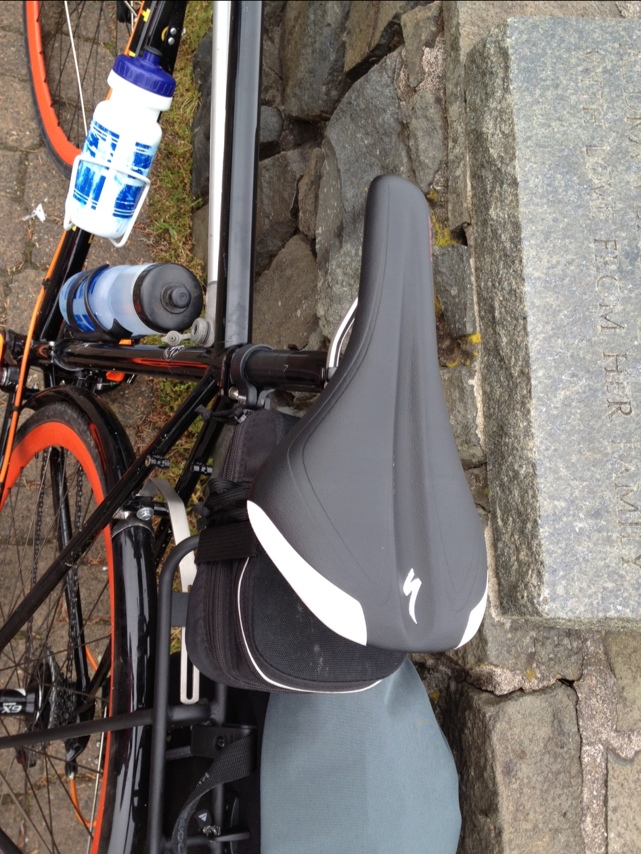 My saddle was a hook up from Specialized at the last minute and I threw it into my bike box after my bike was all packed up for the trip. That was a bit risky having never sat on it before the ride but it has worked out. I was pretty sore about the 3rd day of riding but I seemed to have toughened up now and feel grateful to have a seat the fits me.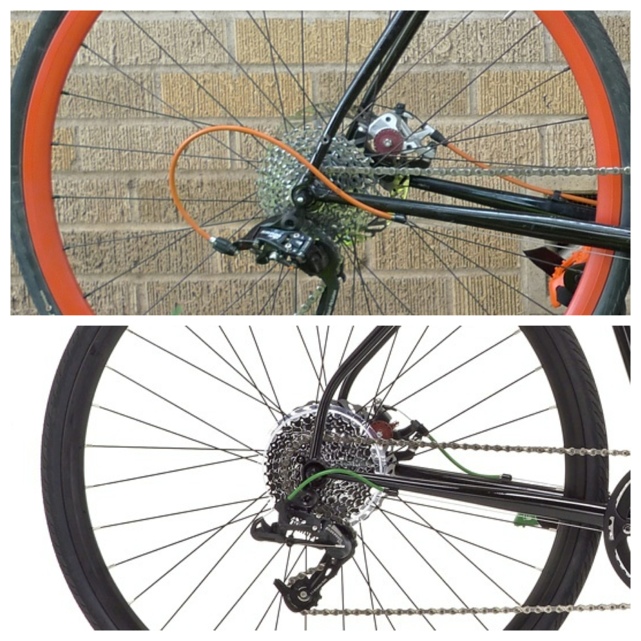 The only real difference between this sample frame that I'm riding and the production Weekenders is that we changed the mounting point for the rear rack/fender from the seat stay to the dropout. This is a bit more traditional and also helps to move the rack and any bags on it further out of the way to improve heel clearance.
Ok, we're loading up and about to head out for the day. Avenue of the Giants through the redwood forest today! Get ready for some big stick photos!