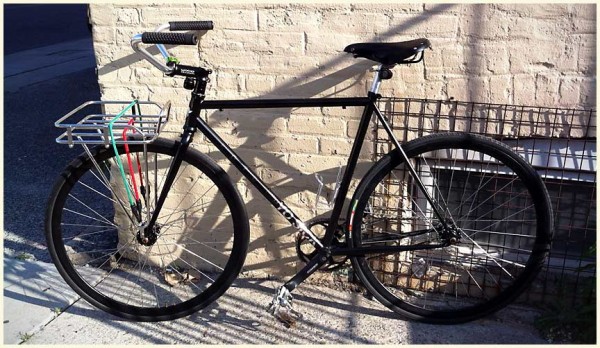 Another interesting application for our single speed Parser frame. This time from Canada.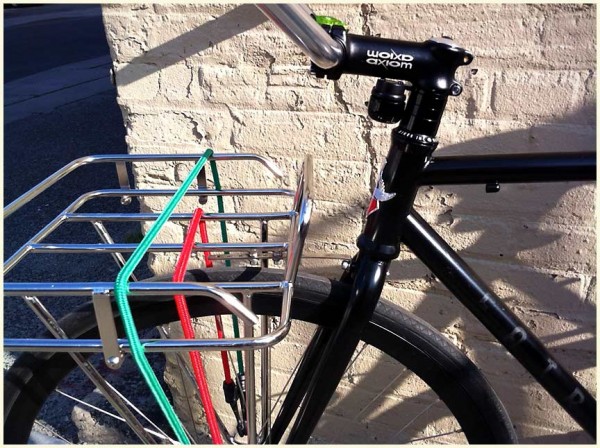 " I just wanted to say that the bike has been amazing. It went together simply (the built in bearing race on the fork is a great touch that you never find on bikes this style), and it rides wonderfully. I quickly got myself a Velo Orange rack to set up a front rack to haul stuff and it's changed my usual routines….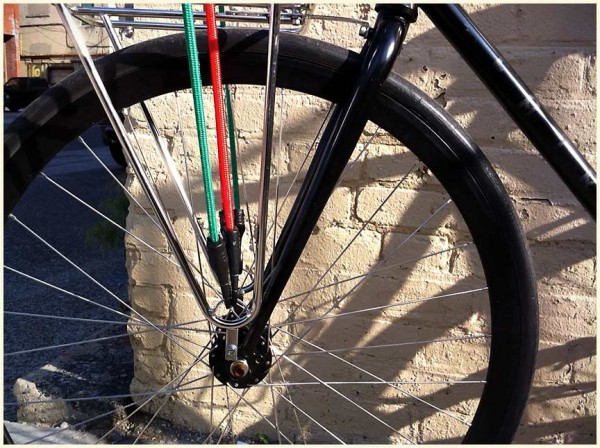 I can load up so much more with me when I'm riding and running errands.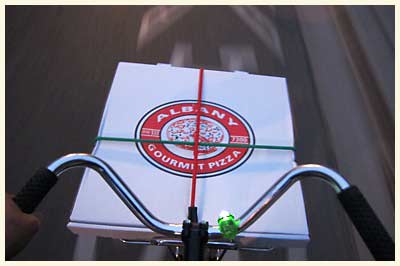 I've even fulfilled my fantasy of hauling a whole pizza home on it, amongst other things.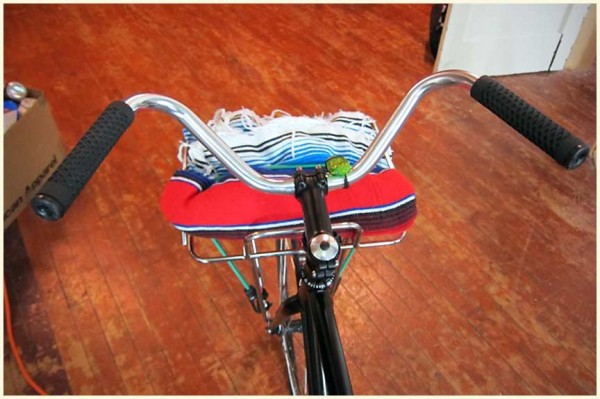 With the rack on the fork and geometry of the frame, the whole thing has been nice and stable too.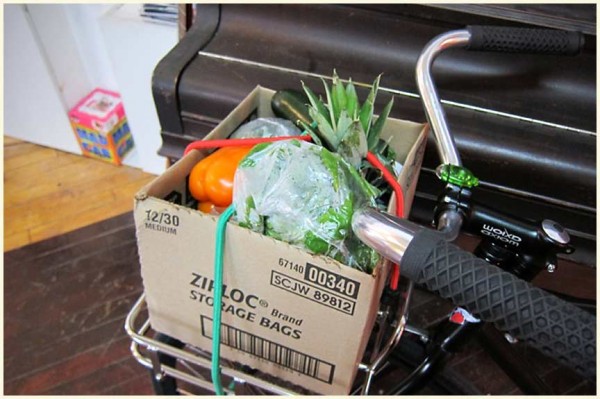 Most frames I've had in the past have tighter geometry, and on medium size frames it leaves me with toe overlap issues. Nothing like that to report with the Fairdale. I couldn't be happier with it, and get compliments and questions on it all the time. The new stuff you have coming out looks great too and I can't wait to see where else you take the company." –Yo Sick Zine