The Shiner G.A.S.P. Ride is an annual 100 mile long ride from Austin to Shiner, Tx. It's a fun ride that raises thousands for the United Way and it ends at the Shiner Brewery for a big party. Sandy Carson went out on the ride this year and sent back this report…
I guess this is my 4th Shiner ride. It's a 100 mile ride from Austin through some scenic Texas countryside and small towns. It ends up in Shiner, TX at the Brewery with free beer and food.   There were 1.600 folks on it this year, including tandems and recumbents!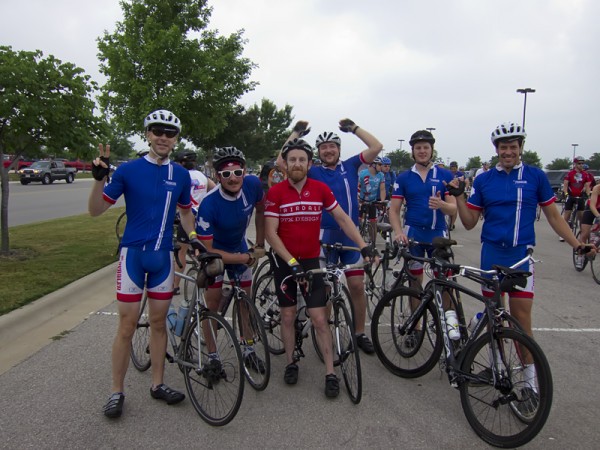 Das 2012 Shiner crew. Team Peddler bike shop and some dude who looks out of place.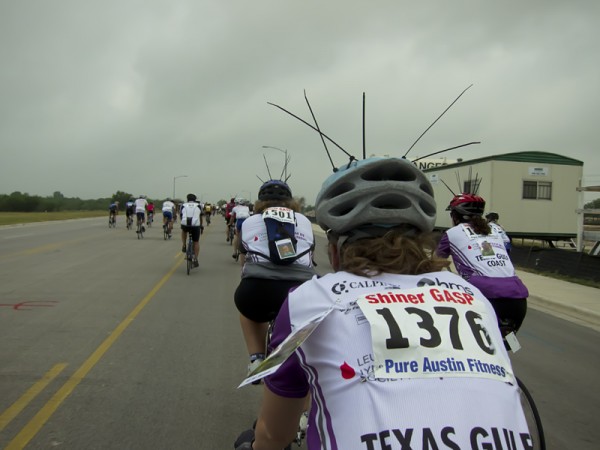 I guess this is what the kids are wearing on their heads these days. I guess i'm out of the loop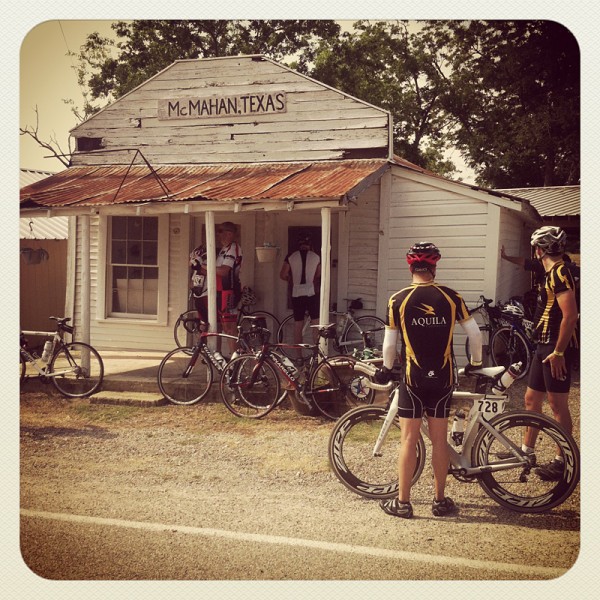 No wait, this is what the kids are doing these days. Instagram! Making pictures look older, via iPhone app filter. Even space ship bikes look like they are made in 2005.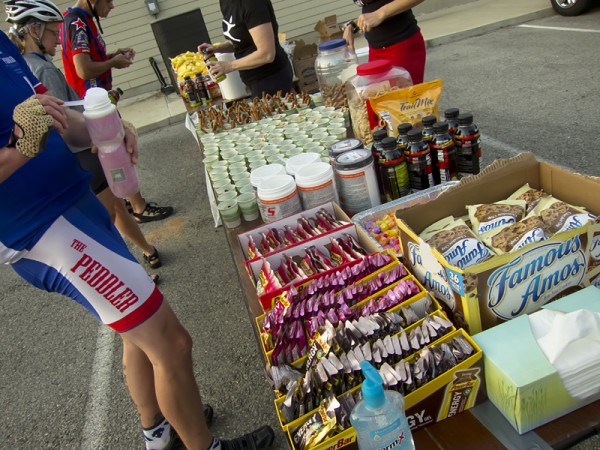 Rest stops rammed with carbon crab loads.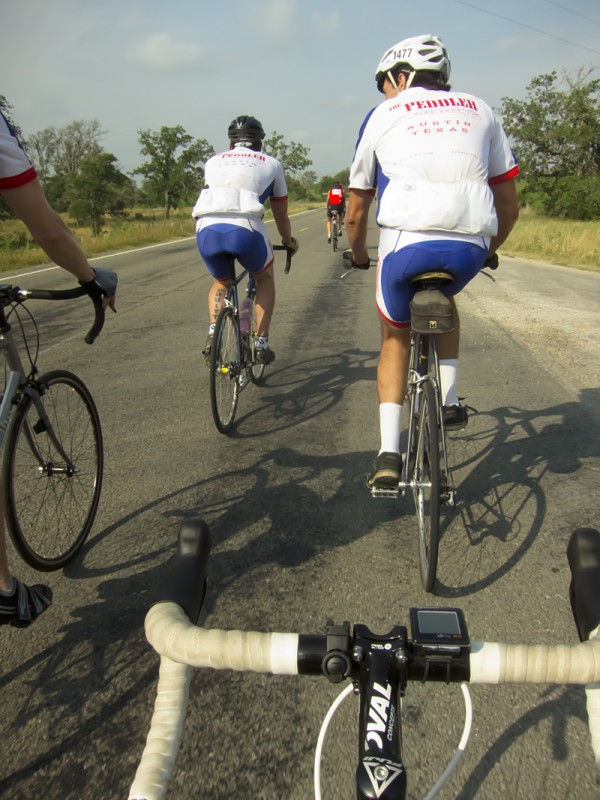 What was that Willie Nelson song again?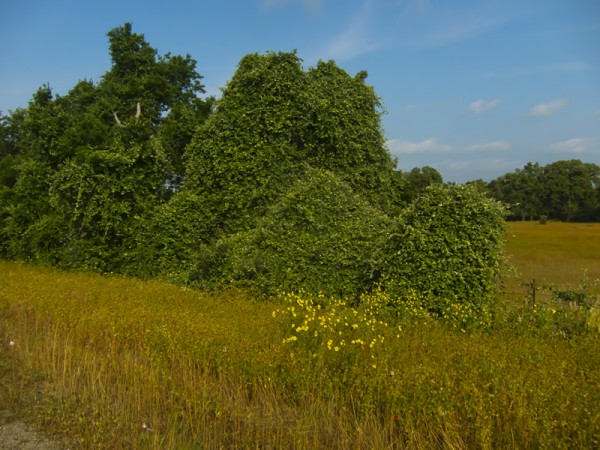 Texas Kudzu!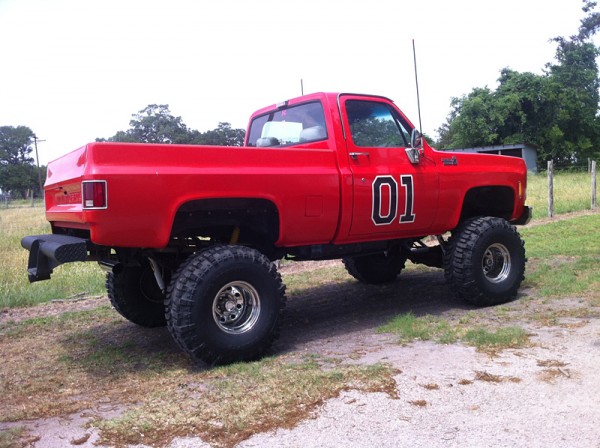 Pretty stoked that Nate Hanson moved out to Texas recently, and sporting the Dukes Of Hazzard monster truck.

Epic bladder line.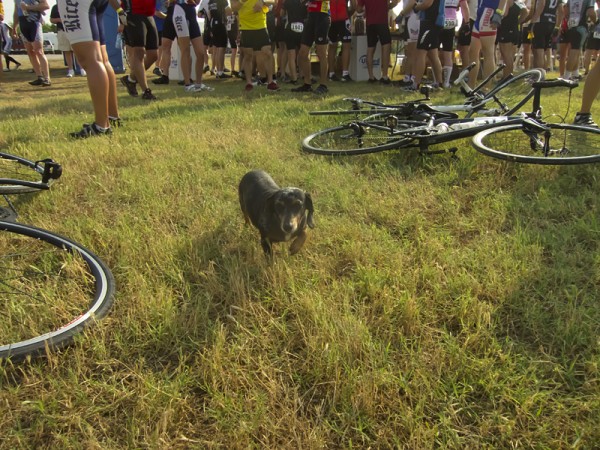 A dog amongst a sea of stormtroopers in spandex.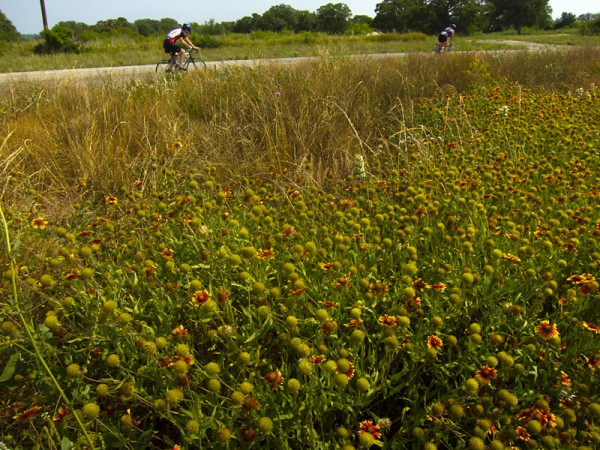 This route has some pretty texas wildflowers.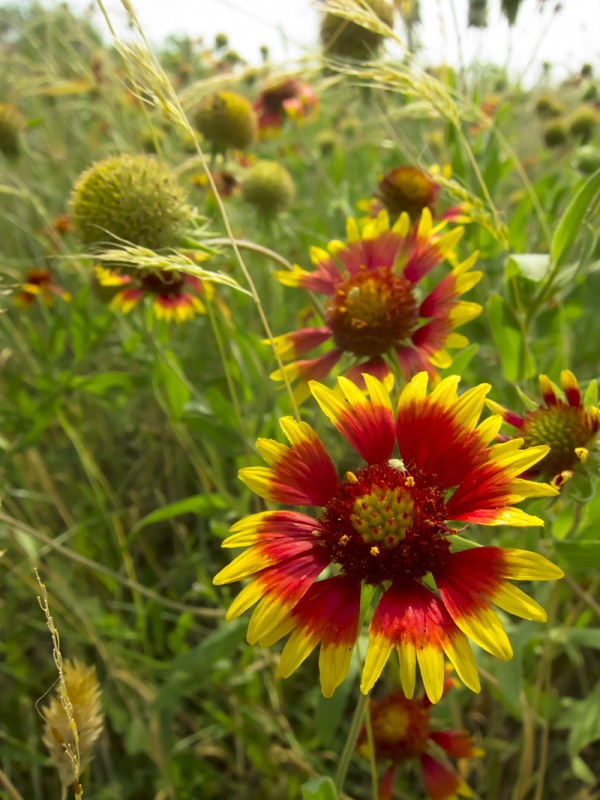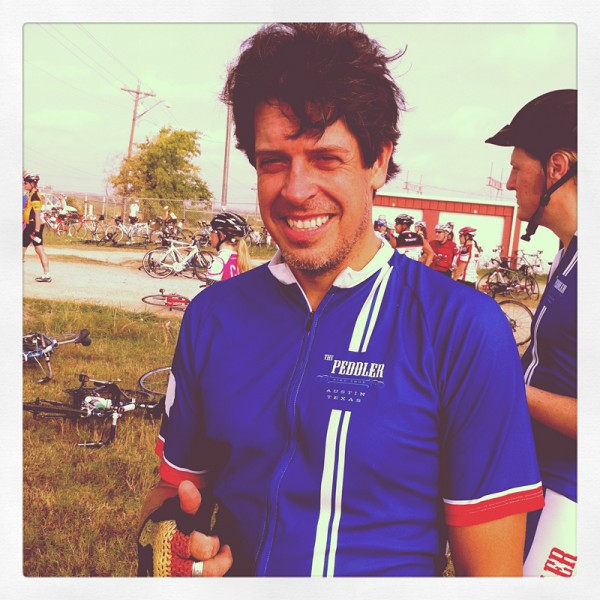 My neighbor and legend Dr.J who got me real into distance riding. He holds the epic Wednesday night ride every week,  and has legs of steel. I think he's about 4 CPH (Cookies Per Hour) right here.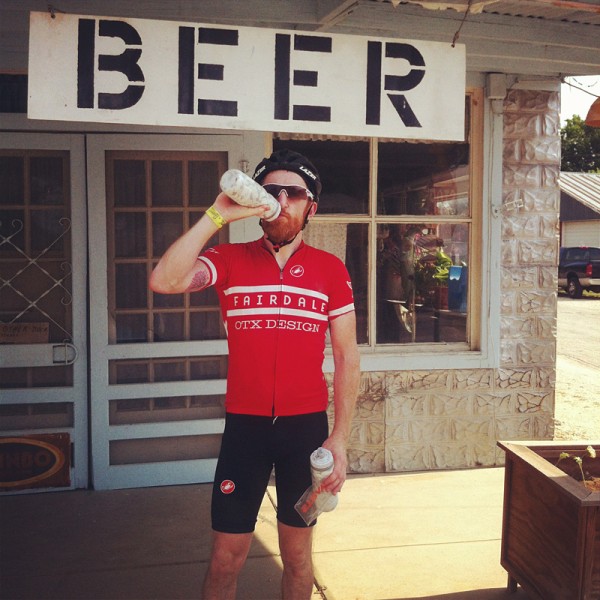 A well deserved beer after a hot ride. We did a beer tour of the shiner factory after the finish line, but my iphone and dig cam had both died by then. 🙁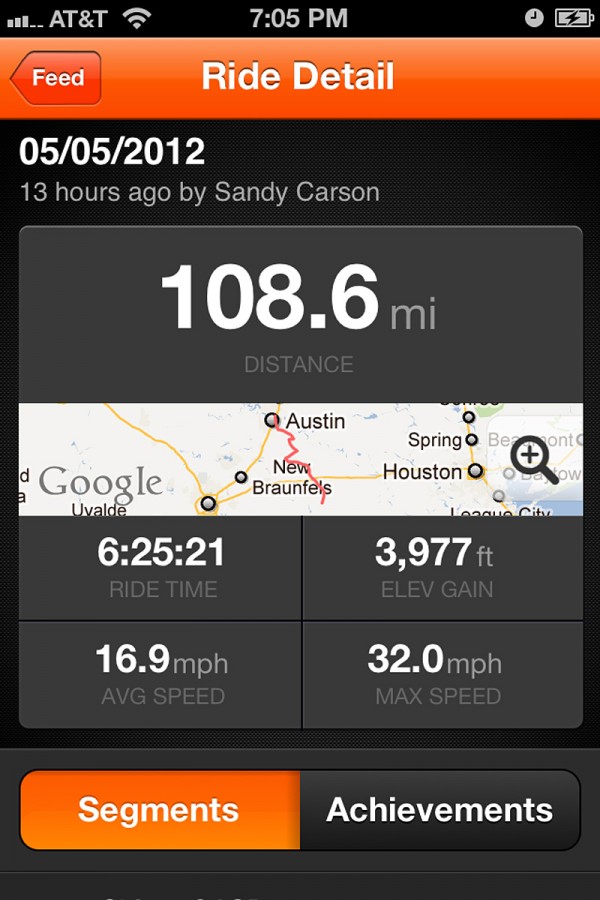 For all you Strava dorks. .  Here is the link to our routehttp://tinyurl.com/89jckt5 *avg speed does not account for fake flat tyres and cookie breaks.