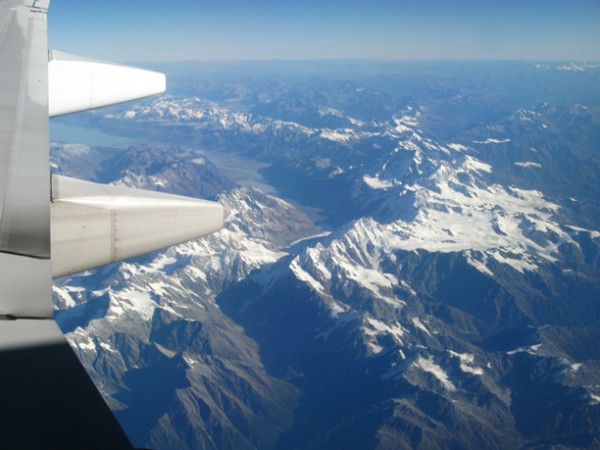 And now here's part 2 of Sandy Carson's down under cycling tour adventure (you can catch Part 1 here)…
The 2 weeks flew by in Australia and I was already regretting only having a week to enjoy New Zealand's South Island as I flew in. I've always wanted explore NZ and i'm sure it won't be the last. Need. More. Time. ugh!
Flying over the glaciers and making a to do list. Hike, ride, explore, skydive? getting ADD already.