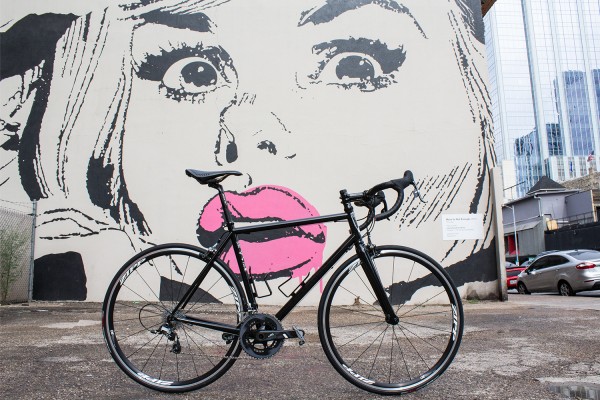 Bicycle Sports Shop wrote up a review talking about our latest creation, The Badship. This one of  a kind specially painted Goodship frame and fork also got a special part build (and so we named it the Badship). They had the pleasure of sailing around on this black beauty for about a week, and you can read about their experience by clicking HERE. It's also full of great insight into our Goodship frame and fork too:
"…But the bike is also point and shoot. Aim the Goodship at a turn and counter steer a bit and the bike holds a line like it's nobody's business. At speed or cruising town, the Goodship capably does what's asked of it when it comes to handling. And that holds true out at the Driveway Series as well. Hanson at the Lamar store has a Goodship that stepped on the podium a few weeks back. Not for nothing but he rolled away from a bevy of guys on the latest aero everything and just missed the win taking second. All aboard a Goodship."
Check out the full review and keep in mind the Badship will be auctioned off for a charity Aug.1 so it could be yours!
And thanks to BSS, SRAM, and Zipp for making the Badship reality.
PS I just mistyped "Badship" as "BARship". Could be a new bar cruising model!!