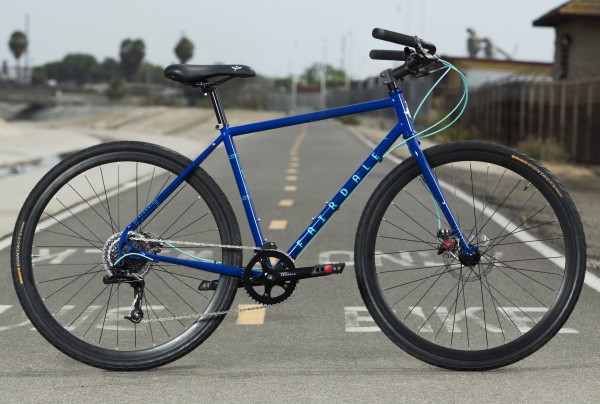 Our Weekender has been our most favorite bike since the beginning. It's practical design has found it a home with many different types of riders. You can sum it up as a 9-speed bike built on a quality frame with quality components and a comfortable all-around riding position. Folks who have Weekenders use them for anything from neighborhood cruisers to daily commuters or like myself, as a touring bike ( Taj's Japan trip on a Weekender). What I really like about it is that I've seen our Weekender turn a lot of people who were interested in bikes into actual "cyclists". This is really the basic intent of Fairdale in a nutshell. We want to make bikes that allow you to fall in love with cycling… to experience a bit of the magic that we've gotten to enjoy. The Weekender really opens that door for a lot of people. A bike easy enough for the most novice of rider to use, but also a bike with enough range to put some serious miles on it.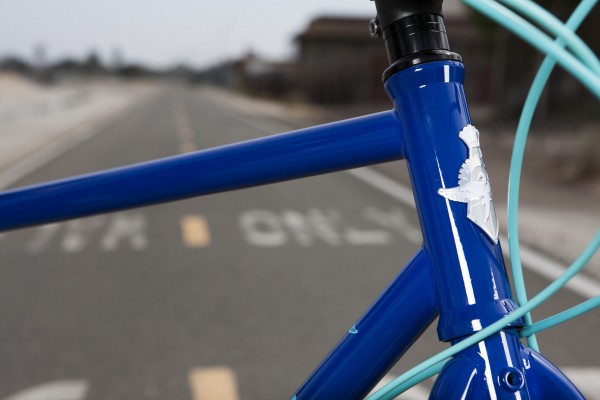 The Weekender is based on our doubled-butted 4130 Chromoly frame design. The fork is full Chromoly and uses our 1-piece machined steer tube for superior trustworthy strength. For 2015 the Weekenders see the top tube (TT) becoming more level as the bike gets bigger. So, our small's TT is fairly sloped to better fit smaller riders, but by the time the bike gets to an Extra Large size the TT is almost level (medium shown in these photos). We feel we found a good balance between aesthetics and practicality.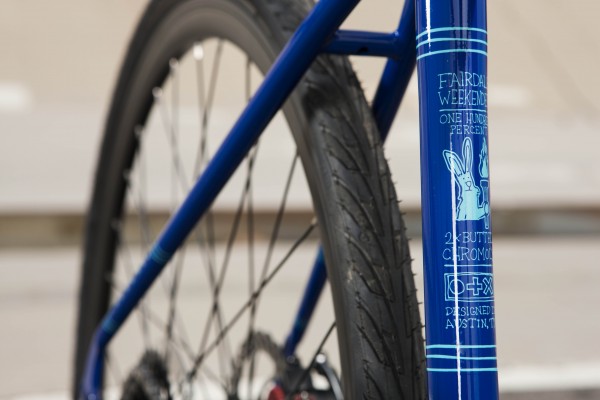 There is a reason why Chromoly is the choice material for so many bicycles through the years. Reliable and durable at a good price is one of the reasons. The Weekender with good quality parts will run you about $850 in a USA bike shop. For a bike that could replace you car or take you on vacation that's not bad. We use 37mm wide Continental Contact tires for this bike. The tires are wide enough for some bike-trail or gravel-road riding, yet still fast on smooth concrete and come with a Kevlar flat belt protection built into the tire. There is room for full coverage fenders with these tires and all appropriate mounts for racks and fenders come on the bike as well.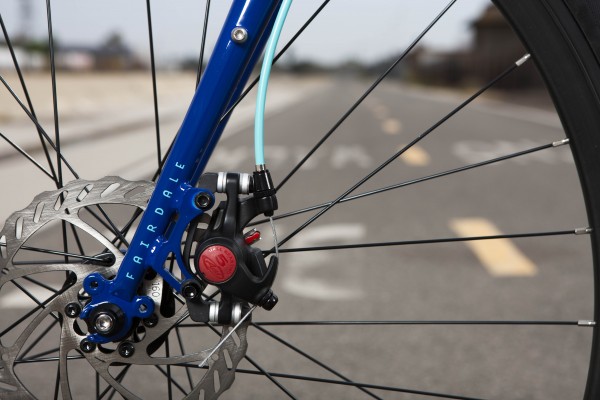 Easy to use Avid mechanical disc brakes are a great feature on this bike. Disc brakes work well in all weather conditions and allow for quick and easy wheel removal. The bike comes with allen key skewers (instead of quick-release ones). This offers a small amount of theft prevention (at least you need a tool to take a wheel) and can easily be updated to either locking skewers or Q/R ones if you prefer.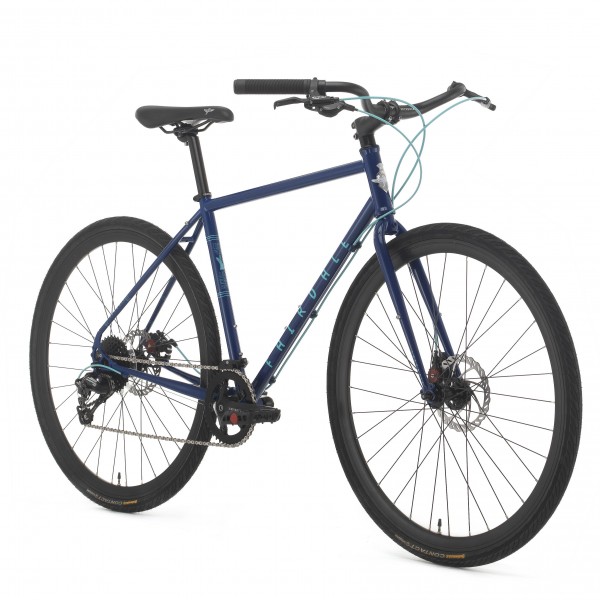 SRAM X5 trigger shifting easily shifts through your 9 gear range. One easy to use shifter advances your gears either up or down with precision and confidence. There's no front derailleur to make things confusing and you get a nice full range of 9 different "speeds". Everything about this bike is made to make the riding experience easier and simpler. Save all the complicated stuff for when you start racing, for now here's a bike that is just plain fun to ride.