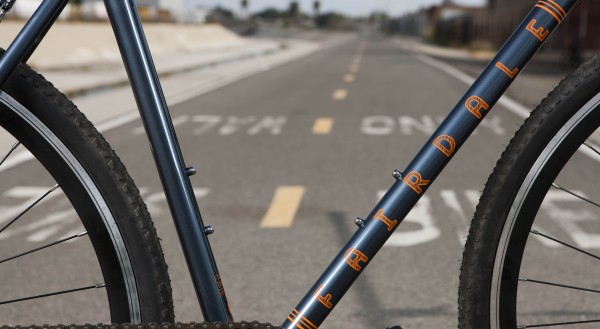 Our Parser was the first model we introduced back in 2011, so it was also the first of the 2015 bike models to be introduced.
It seems appropriate to start off with our Parser model. It was the first bike we built and started things off for us back in 2010 (finally went on sale in 2011). Also, I'm really excited about this new incarnation of the Parser and want to tell you about it. First a little history on the model. The original Parser came in two versions, the Parser Black and the Parser Express. Since they were the first bikes we made we decided to pick parts for them that we would put on our own personal bikes. The component spec was a little over the top to be honest but for this model we really didn't care. We just wanted our first offering to be badass! For example the Express version used SRAM's S500 brake levers and SRAM's S300 crank set which pumped up the retail price of the bike to over $850! That's quite a lot for a single speed considering there are cheapo fixies out there costing under $300. Don't get me wrong, the original Parsers were worth the money because they were so good, but it took a rather specific customer to be able to appreciate and understand them.
The next model version of the Parser saw us streamlining the models to just one dropbar version. We added canti brakes and made some minor refinements to the geometry. Again, we stayed true to the Parser being a bike built how we wanted. Rather than cornering ourself with a pre-determined price point for the bike we just built a bike how we wanted and it would cost whatever it cost.
The 2015 Parser expands on the changes made to the last version and becomes more Cyclocross-ish. It is tough enough to be used as a single-speed CX bike but I see it more as a urban bike that utilizes many of the practical features that CX bikes have brought to cycling. Wider tires handle some trail riding as well as rough roads, canti brakes are easy to maintain and stop well. Clearance for fenders and rack mounts also add to its practical adaptability. It also is our most dialed version of the bike yet. We stayed true to our Parser concept which is to make a bike with no compromises. Landing in bike shops with a suggested retail price of $769 the Parser again finds itself on the higher end of the single-speed pricing. However, like in the past there is good reason for that in the way of great quality components. The Parser is one of those bikes where you won't need to change or upgrade anything, and it is tough enough to last a lifetime.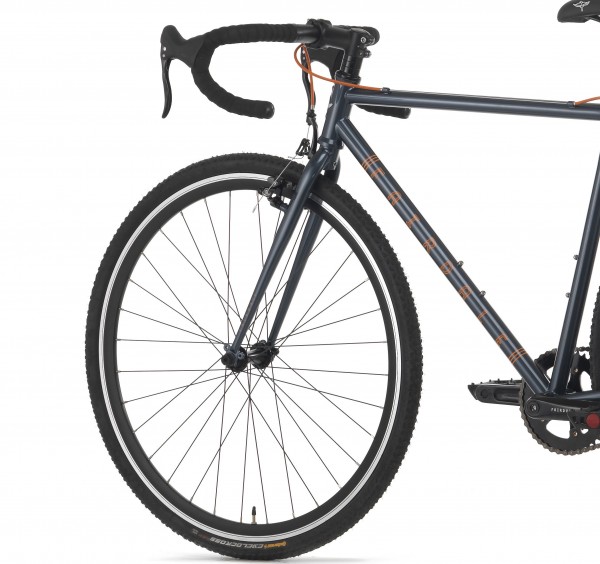 As with all versions of the Parser the frame and fork are both built from high grade 4130 Chromoly. The frame features double butted tubing to keep weight down and strength high. The fork uses a one-piece machined steer tube (rather than two pieces welded together) for superior strength. The geometry and ride of the bike is nimble and comfortable.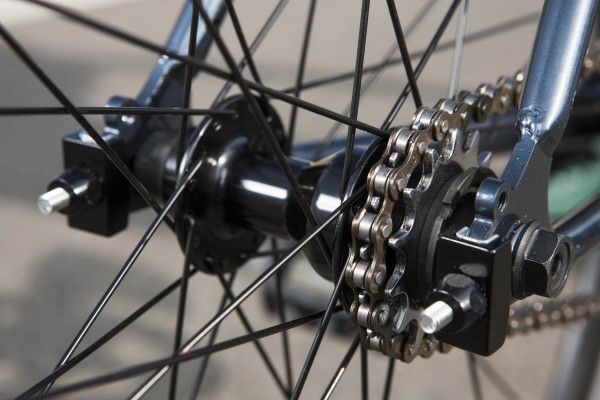 A cool feature on the Parser is a sealed rear cassette hub that has two cogs. This is handy if you want to quickly change the gear ratio on your Parser. For example if you know you are going on a hilly ride you might want to put the bike into the easier gear. Or maybe when you bought the bike you had it set up in the easy gear, but after some riding you get strong enough to want the higher gear. Perhaps for winter riding vs. summer riding? It's a simple little addition to the bike that provides a lot of options. The cogs are Shimano compatible and only cost a few dollars if you want to change you gearing even more. And of course you can also easily delete the extra cog by simply replacing it with a spacer. The Parser also comes with chain tensioners to make wheel alignment easy. The hubs have inbound axles that we have always loved; very clean looking and they fit most BMX style inbound axles (if you wanted to upgrade to some cool Titanium ones for example).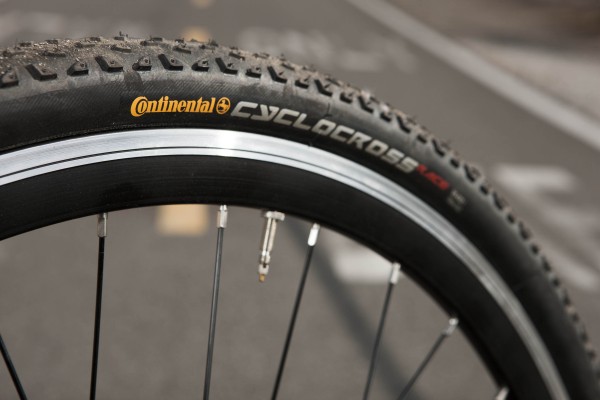 We love using Continental tires because the quality is always spot on. The 2015 Parser has Cylcocross Race tires which are a great all around tire. You can ride them on dirt roads with no problems and not feel sluggish on concrete.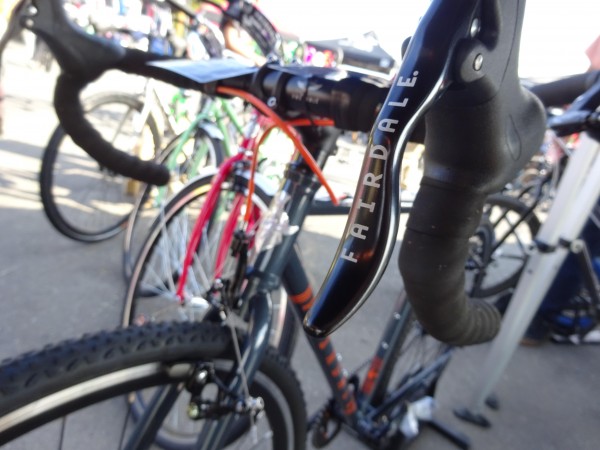 The brake levers on the 2015 are very comfortable to ride on the brake-hoods. Lots of stopping power thanks to the ergonomic lever shape and a handy little quick release button on the side to make removing the wheels from the brakes easy. Since the brakes are canti brakes they would be compatible with BMX levers (short pull) if you wanted to switch your Parser to riser bars or flat bars (rather then the stock drop bars). It's a very easy switch to make if you're into that style.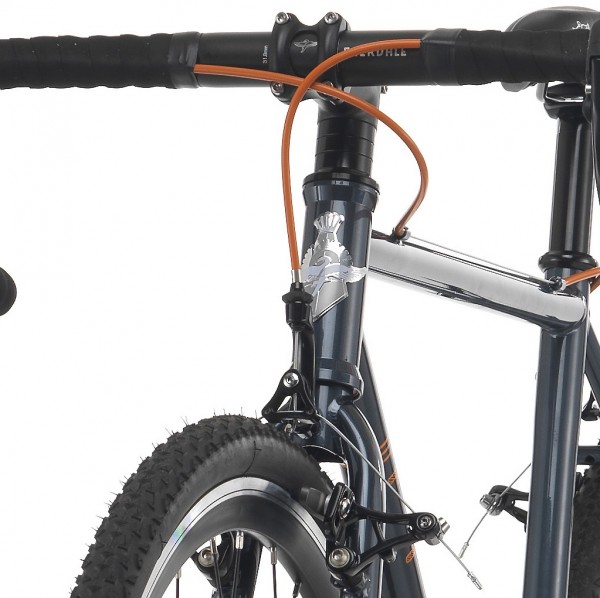 The Parser has always used a sealed integrated headset. Years of BMX riding have proven the incredible durability of these headsets to us. Pretty much nothing ever goes wrong with these things. Simple and bulletproof.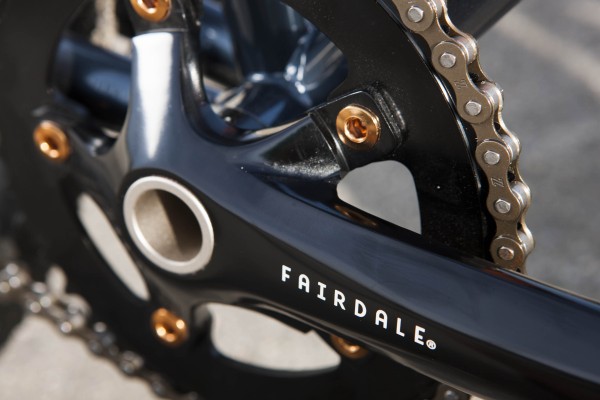 Our own 2-piece cranks are very stiff and strong. Using a sealed outboard bearing system and a oversized spindle means these cranks deliver all your pedaling power to the drivetrain.
Complete with our own Fairdale cables. We're proud of the little details that make a real difference.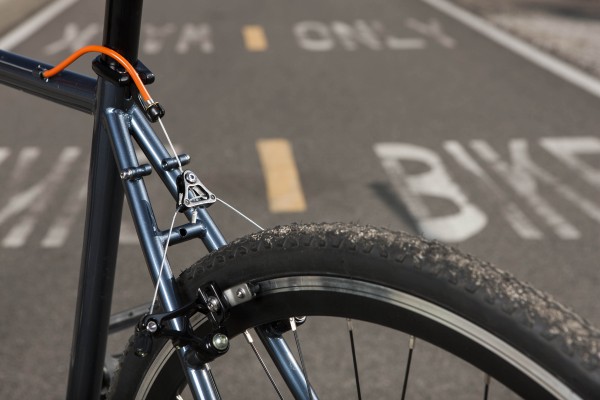 A nice set of wide-stance canti brakes make for some powerful stopping, plenty of tire (and fender) clearance, AND are very easy to adjust and maintain.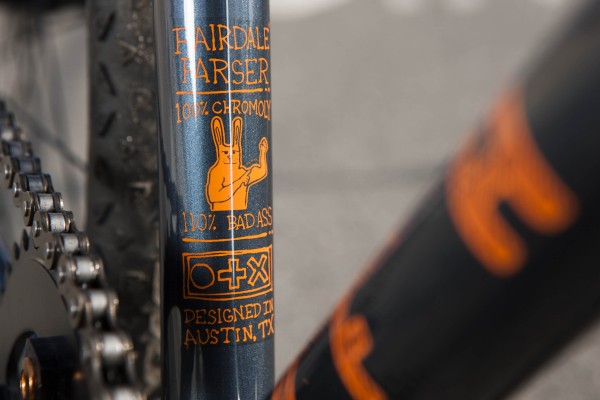 The Parser is for sure one of our favorite models. There's really nothing like the simplicity of a nice single-speed bike. Sure, we appreciate gears and all that they can do for your riding, but never discount the awesome reliability of a single-speed. You'll have to get out of the saddle on occasion to do some climbing, but you'll get to the top faster that way anyway! If you want a bike that is tough and built to last check out the Parser.