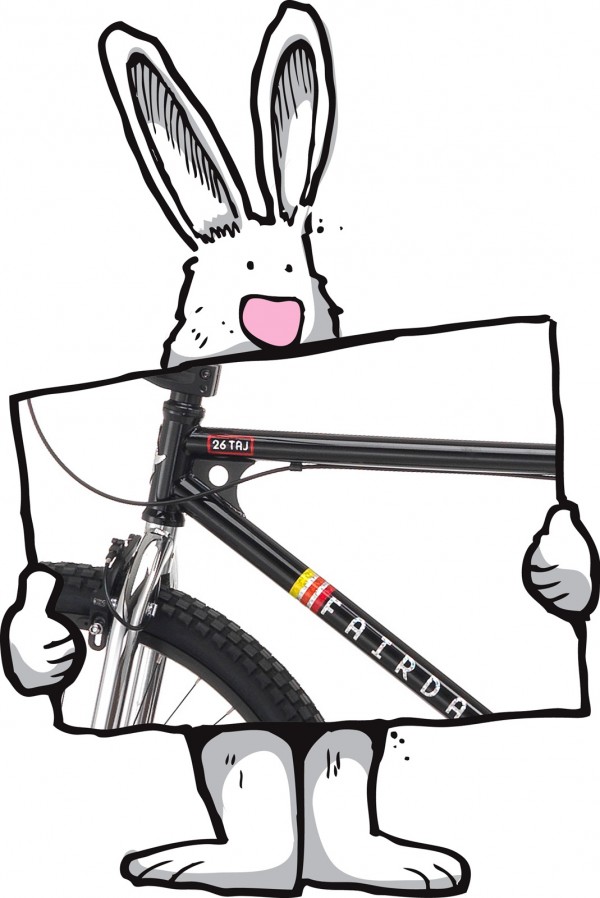 The big bicycle tradeshow, Interbike, is coming up September 18-20th in Las Vegas. Aside from the "industry" party with George Thorogood we hope that one of the highlights will be our new models we'll be showing off. I'm pretty excited about this one in particular so I thought I'd give you a little sneak peek.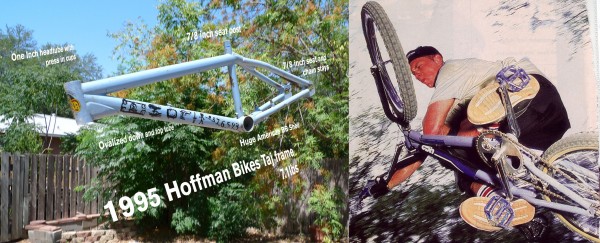 Way back in the 90's I rode BMX for Hoffman Bikes and had a signature model (aptly named the "Taj"). It was a beast of a bike. It was also exactly what I wanted in a bike at the time: indestructible, tough and sturdy. Signature bikes are always a great way to make sure you get exactly what you want from a bike. In fact, if you ever find yourself designing a bike and the people around you start making (sensible) suggestions about how to make it better (and you don't want to hear it) just put your name on it! Then you can design it however you want and no one can say anything.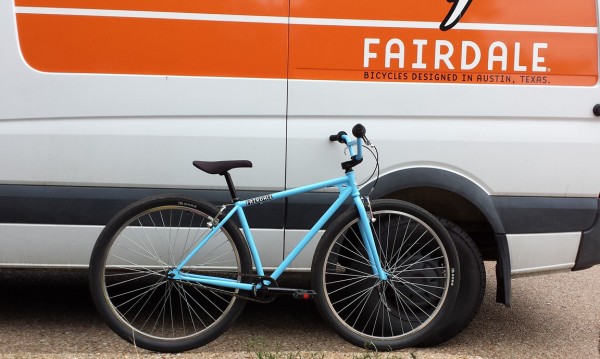 Last year at Interbike we showed off this sample of a new "Taj" signature bike. It was a 29 inched wheeled BMX bike. The intent was to  have a BMX feel, be fully capable of some curb launching but still be comfortable for cruising mode.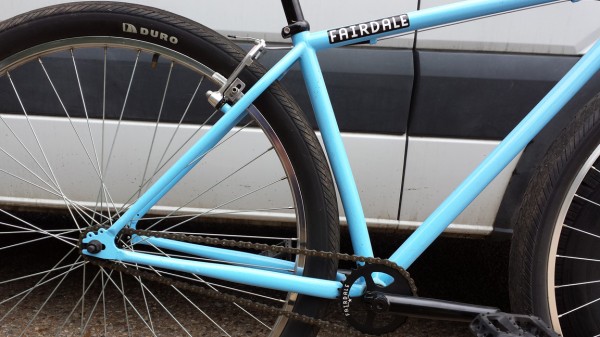 Unfortunately we were so rushed to have it done for the 2012 Interbike show that I never even saw the sample until I assembled it on the show room floor. There were some issues. Among them were some serious toe overlap issues (steering would make the front wheel knock your foot off the pedal), and you can see how CLOSE the back wheel is to the seat tube.
We had the idea to make the new "TAJ" just one size and with 29 inch wheels that's hard to do. So, I headed back to the drawing board….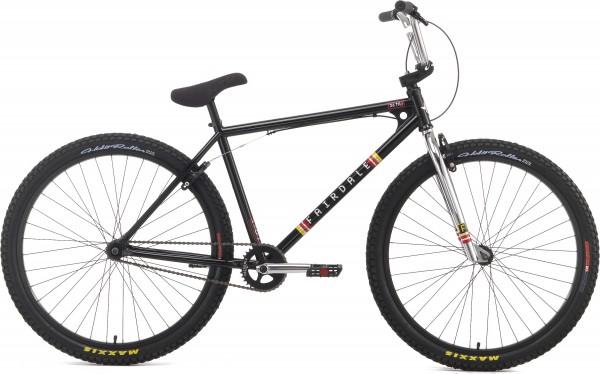 Here is the new TAJ signature bike. I went for 26″ wheels on this bike. They are tougher and easier to maneuver in case you want to do some BMXing. It also allows us to make this bike fit a wider range of riders. The frame, fork, cranks and bars are all track certified chromoly. Good quality Maxxis tires, Sunday stem, front and rear Odyssey U-brakes and an Odyssey Quik Slic cable on the back. A sealed integrated headset and sealed mid bottom bracket round out the pretty dialed BMX spec if I do say so myself!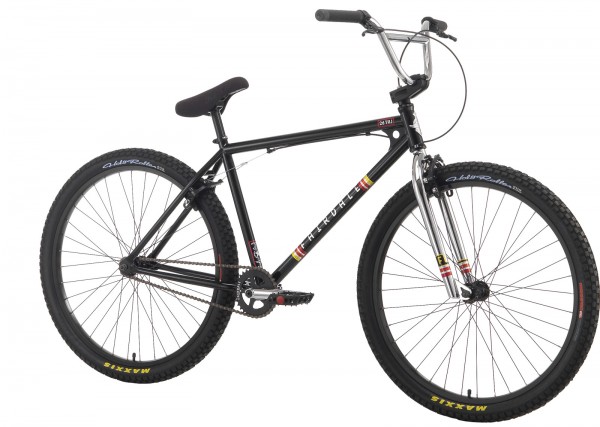 So basically this is my new baby! Think of it as a fun BMX bike that you can sit down on and cruise (if you are in the mood) or romp around and launch some curbs. Fairly relaxed angles will keep it fun and entertaining. Bullet proof single speed BMX style will make keeping this bike rolling simple, and the adaptable and adjustable sizing will fit a ton of different riders. And, I hope it will make you smile as much as it does me!
We will have one on display at our Interbike booth in a few weeks (if you'll be at Interbike), and they will be on sale in a bike shops near you about mid-October. Oh yeah, in the USA they should cost about $599.99! -Taj
PS… if all goes well someday we'll get this 29er version sorted out, and maybe also a 24″.