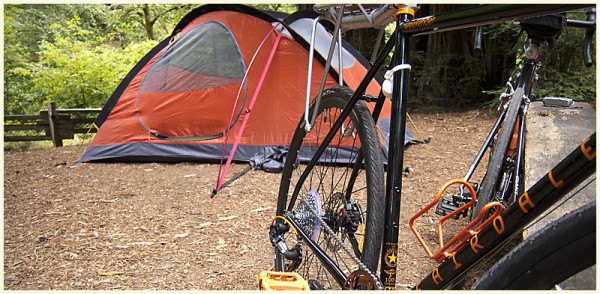 Sandy Carson just got back from California. While out there he lead his buddy Allan on a quick bicycle powered camping trip. Check out the casual adventure below and making the "Weekender" live up to its name. Story and photos by Sandy Carson…
I went to San Francisco the other week to hang out with my oldest pal, Allan McNaughton. We've know each other for 30 years.  That's a pheasentury to those young uns reading this. In that time, we've played in punk bands together and toured Europe, learned to ride BMX in a carpark to a Miami Vice theme tune on a boombox, made fanzines together and both moved to the States to live the American dream. There was one thing we haven't done until now, was to ride adult bikes together or go camping. Seeing as Allan just bought a Fairdale weekender, it was the perfect chance to break that bad boy in and head out to Samuel P Taylor State Park via route 1, the road we finished out our last Fairdale trip.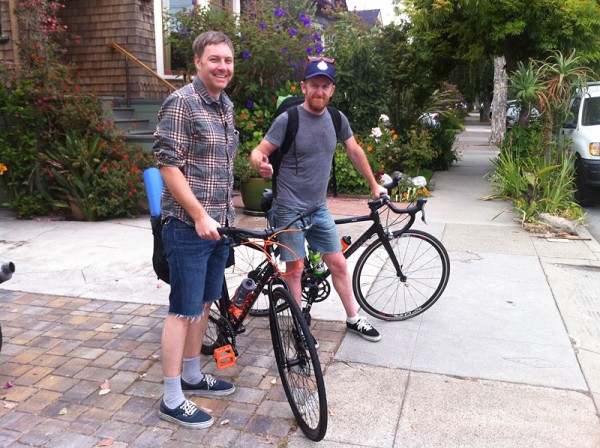 Allan treated himself to carrying all the weight, a yoga mat for a sleeping pad and I borrowed Kyle Emery-Pecks carbon bike and for the ride.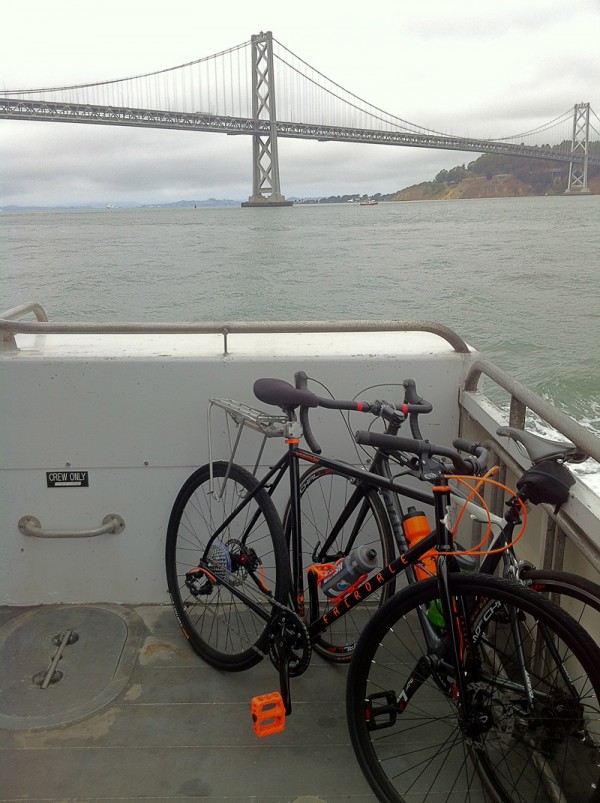 On the ferry from Oakland to SF. I know it's not pure to ride ferries on road ride, but i wanted a "ferry shot" for the blog.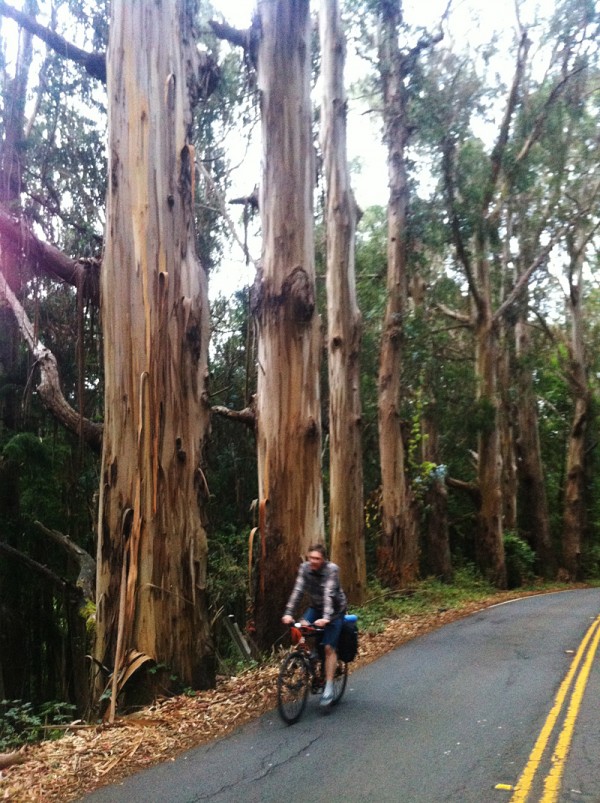 I don't have any photos of our crazy hill climb from Fairfax up the 1 past Muir woods towards Stinson Beach, only this one of some naked sticks. All I can tell you is, it was rainy and misty as shit. I thought i'd killed Allan but he took it like a champ. Straight into the deep end of bike touring and killing the micro climates of Marin.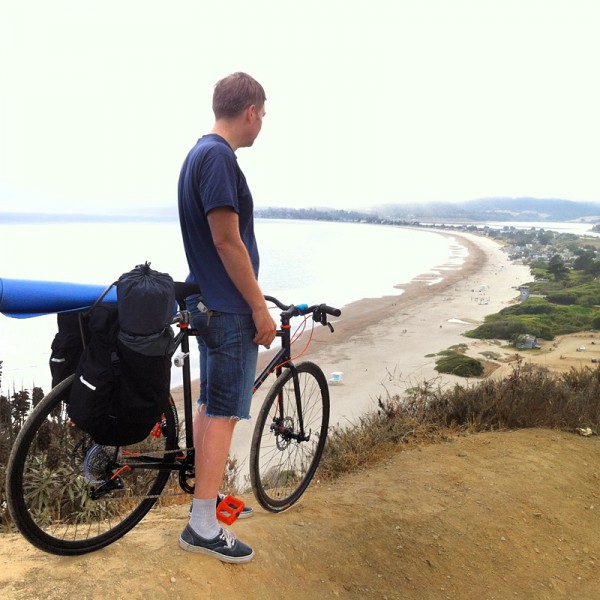 Q-What did Kermit say when he climbed Route 1 and looked out over Stinson Beach? A- Ahm Uppit. get it? never mind..Scottish Joke.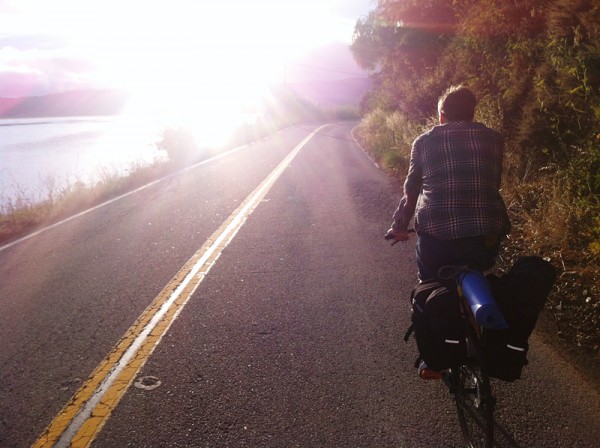 Another arse shot for the books. Newmains boy done good!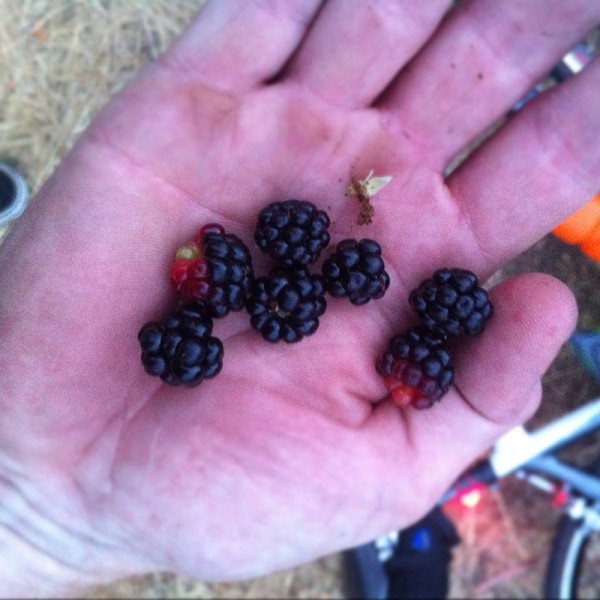 We arrived at the State Park in pitch dark with crap bike lights and realized we had forgotten to get dinner from the last stop 8 miles back. Total rookie move. Lucky for us we managed to cook a slap up meal for two, of foraged berries and clif bar. Yum.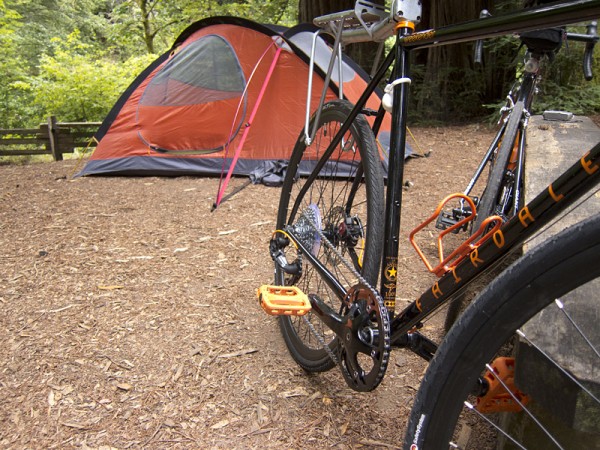 Allan's rig and our old man's back digs.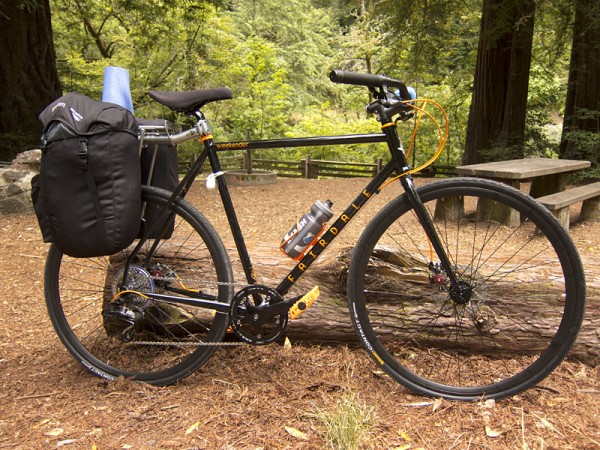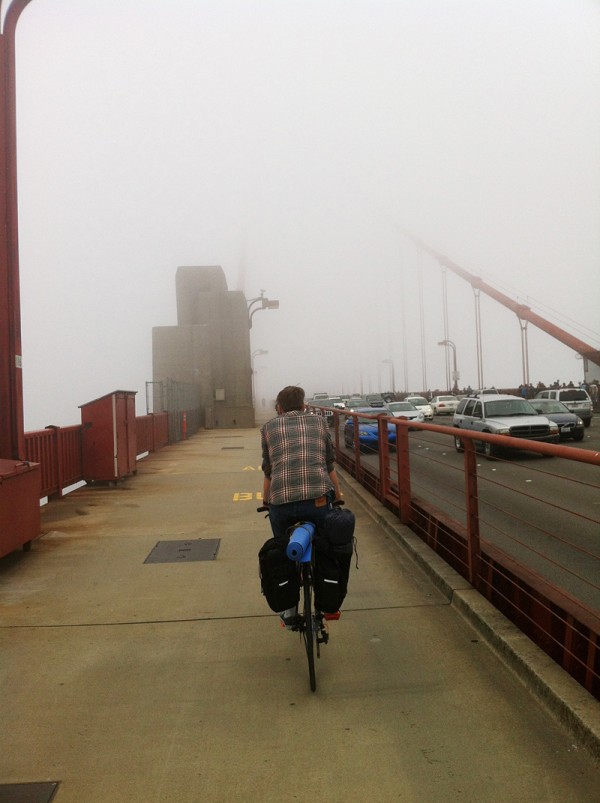 Here we are coming back via the Misty Gate Bridge, formerly know as the Golden Gate just in time for some Bicycle Coffee.