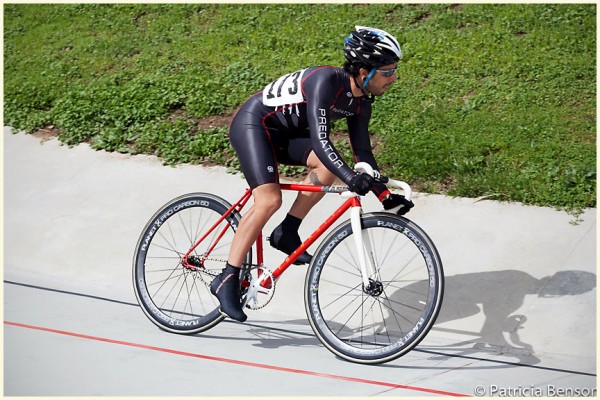 This is kind of wrong but kind of amazing. Our Fairdale Parser bikes were made to be an all around single speed bike complete with rack and fender mounts and freewheel. Leave it to Hernan to do something weird with it like race around an oval track as as fixed gear. He's already raced it as a single speed cross bike and a pizza delivery vehicle. Photo thanks goes to Pat Benson.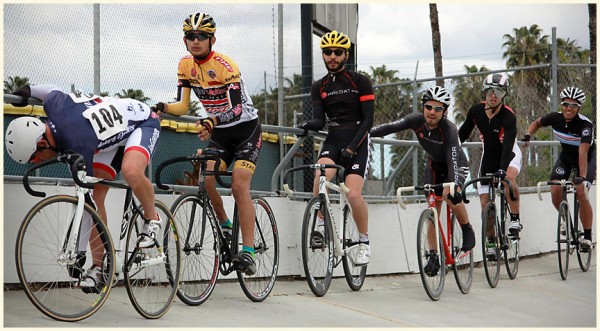 Not everyone knows this but not only am I BMX track certified I am also Velodrome track certified. Still, to be honest I don't know a lot about track racing… I think these guys are all learning too and thats why they are all holding on to the railing.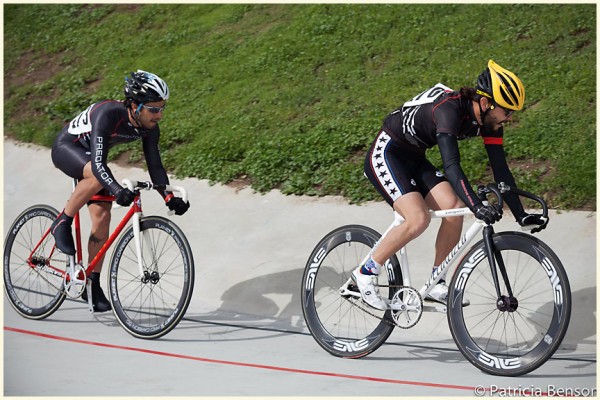 This looks like Hern is in 2nd but you can trust me when I tell your that his Fairdale is actually helping him get ready for a big sling shot around the guy in front of him.
Thanks for the update Hern!