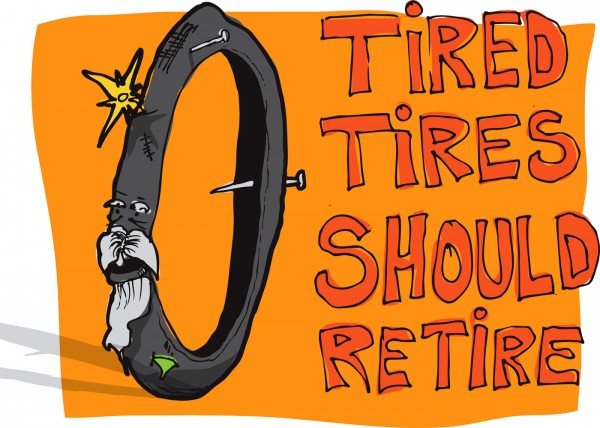 One of the things we have always been a bit obsessed with at Fairdale is tire quality. It's such an easy thing to cut corners on (pun!) when you are designing a bike because most consumers do not buy bikes based on tires. On the test ride around the bike shop parking lot tires do not have much to prove so you'll find a lot of nice bikes with really crappy stock tires installed. However, when you get the bike home tires quickly become a make or break component. Cheap tires that flat easily will bum anyone out. More expensive tires with flat protection might not help us move bikes off the bike shop floor, but they will help you enjoy your bike more often with less headaches. Here's a short little tire primer from Leif.
Tired Tires Should Retire
Everyone who rides a lot ends up wearing out parts.  Tires have a varying lifespan depending on how many rad skids you do and how many burnouts you have while trying to break 400ft segment Strava records.