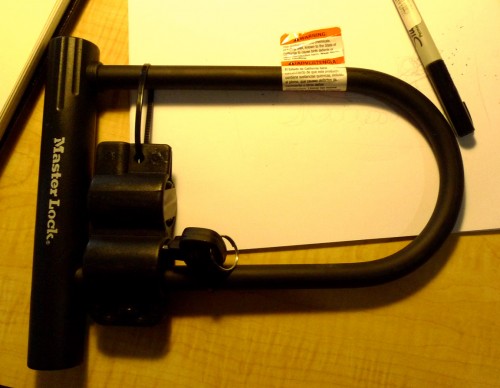 I bought the cheapest U-lock I could find to have as an extra lock for when I have house guests visiting who want to borrow a bike.
I figured a cheap lock would be fine what would likely be pretty limited use. Little did I know that this lock would come with a warning saying it causes birth defects and that I should wash my hands after touching it.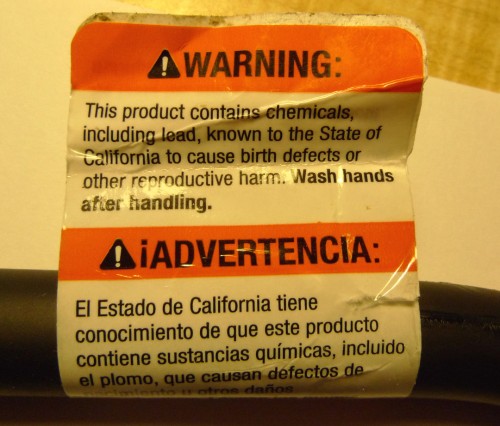 Be careful if you ever shake my hand… I might have just used this lock.