In this video, Leif builds up a Surf Blue Goodship with a little help from some friends and a bunny. The bike turned out looking nice with the matching purple grip tape and water-bottle cages.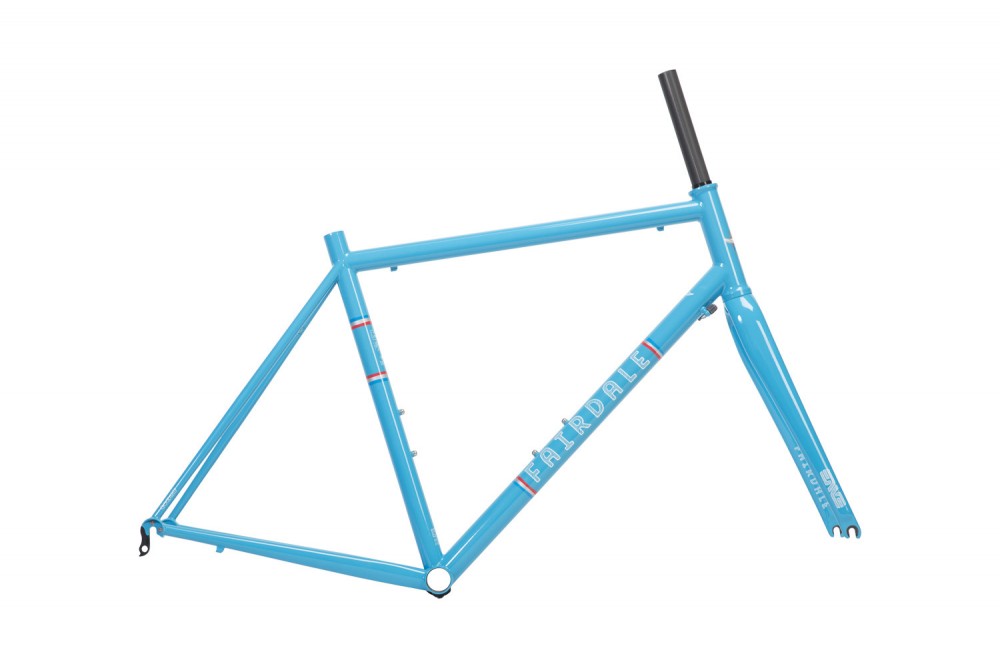 The Goodship is Fairdale's top-of-the-line steel road bike. We set out to design a bike with race-inspired geometry that still retained Fairdale sensibilities. The bike is a mix of some tried and true technologies that have been paired up with some of the most modern manufacturing techniques and resources available.
One of the things we are most excited about is that the frame will be made using our seamless, Japanese, Drawnright tubeset. It's a unique opportunity to have complete control over the butting, shape and size of each tube. Every Drawnright tubeset is also heat-treated to precise tolerances to further improve their strength and ride quality. The end result is a completely custom, high-quality 4130 chromoly tubeset that is specific to each size of the frame.
Paired with an Enve carbon fiber fork this kit is ready to be spec'd and customized to your liking! Available in Surf Blue, Orange, or Electric Blue.