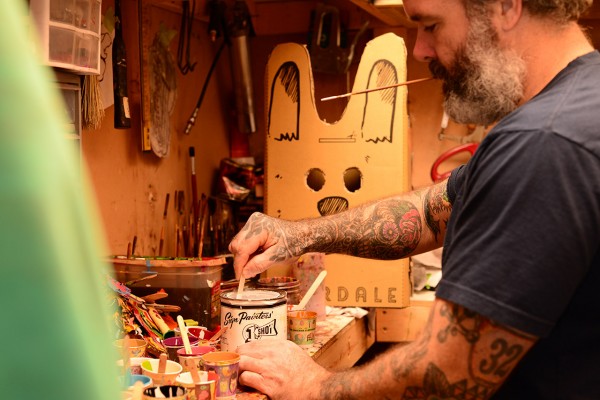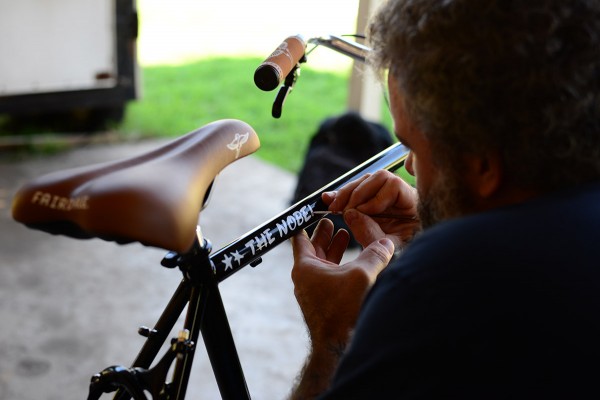 Electric 13 Tattoo's (and our good friend) Pat Schreader custom painted a pair of Daybirds to benefit the Nobelity Project. The bikes will be raffled off Friday, April 22nd (Earth Day) at Bicycle Sport Shop during a family friendly fundraiser to benefit the Nobelity Project. Check out the full event details HERE.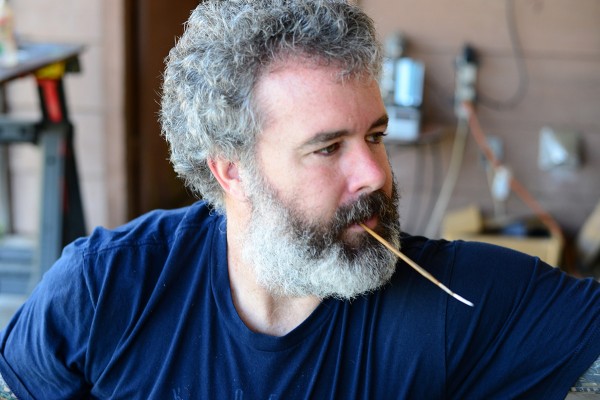 Pat Schreader is an amazing artist who customized the matching pair of bikes to fit with the Nobelity Project's work.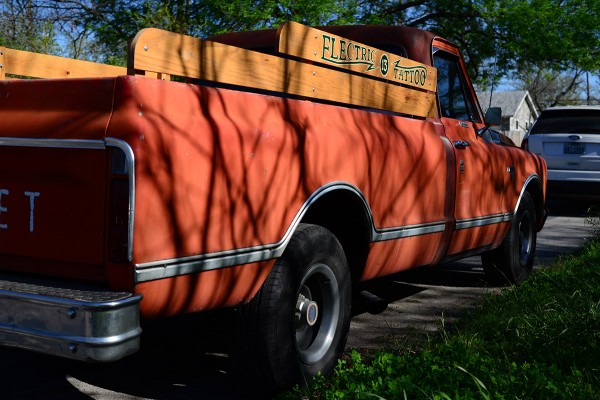 Aside from being kind enough to help out the cause Pat tattoos at Electric 13 Tattoo and is a great bike rider!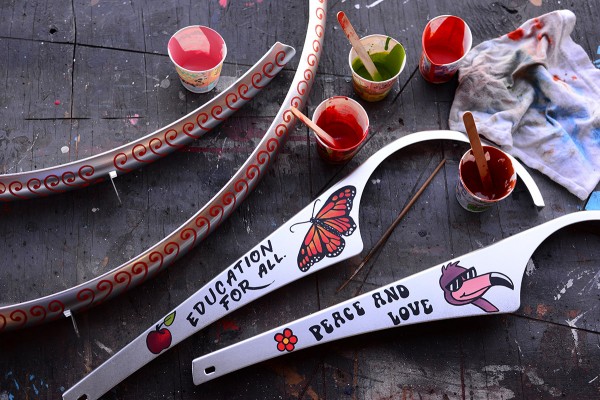 The Nobelity Project is involved with helping wildlife (like the Monarch Butterfly and flamingos) as well as helping to build student success in Kenya and Honduras.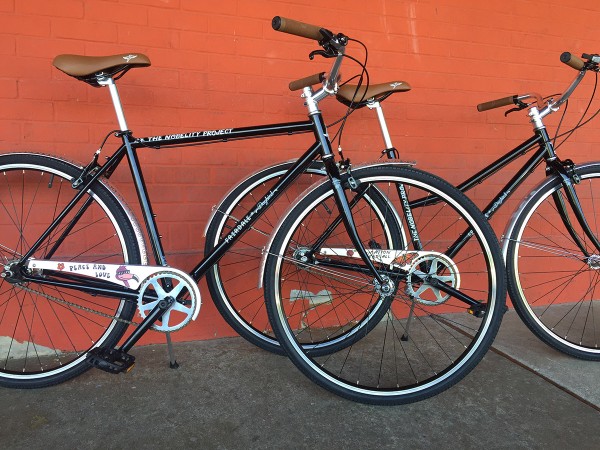 The matching pair of Daybirds (one step-through and one standard) should be fun for anyone from the hardcore cyclist to even the most casual riders. Everyone enjoys a good cruiser for some relaxed rides.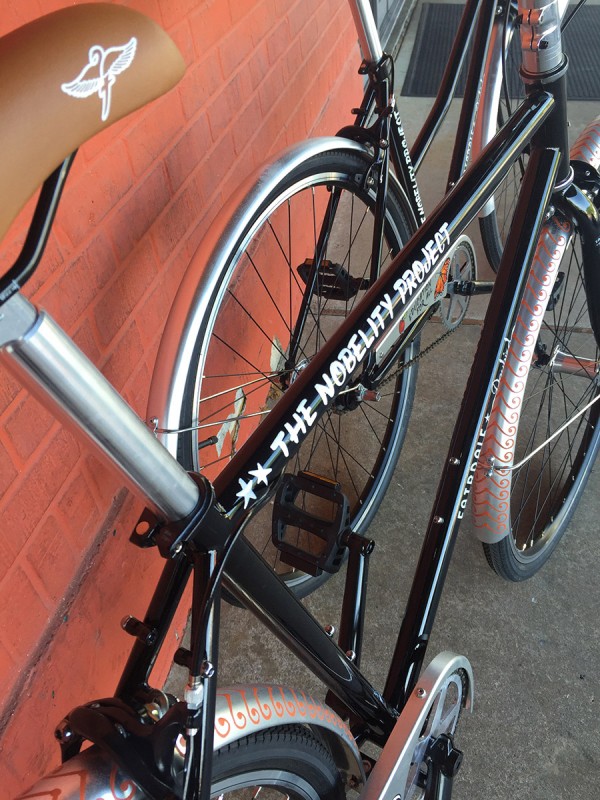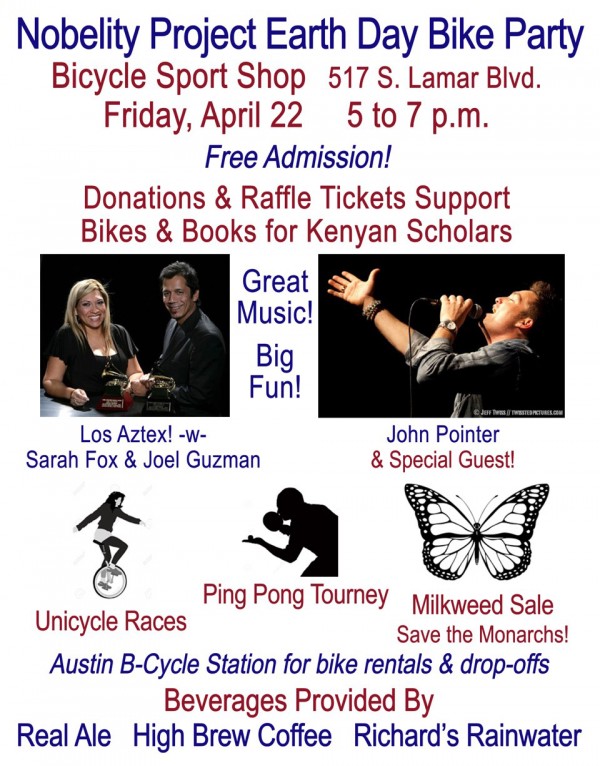 Come out to the event and enjoy the fun while helping a good cause.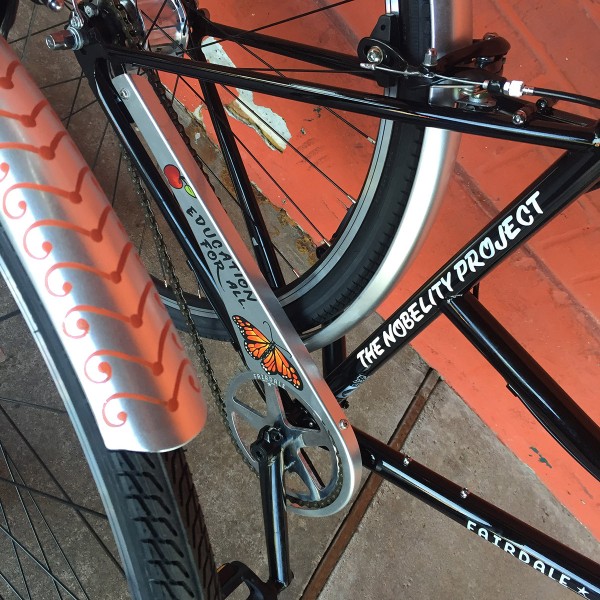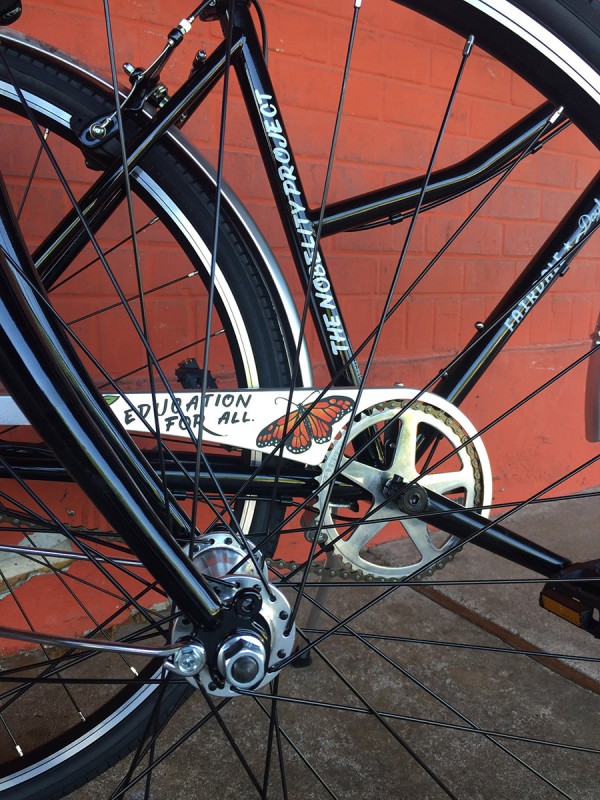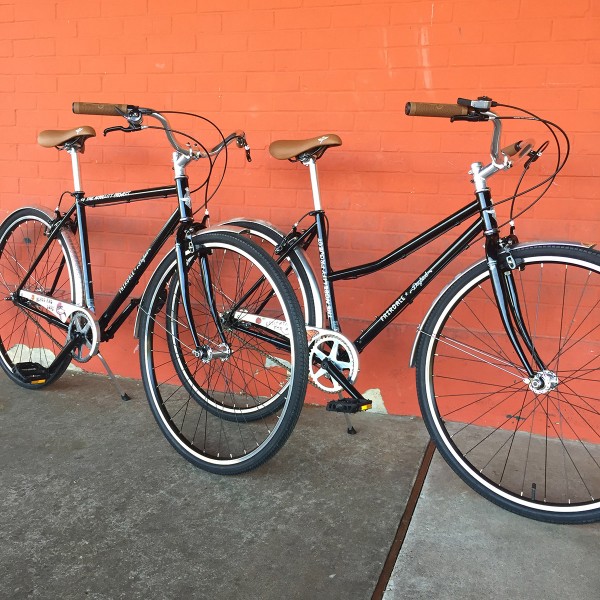 You could win this matching pair of Daybirds this Friday (April 22, 2016) at Bicycle Sport Shop on S. Lamar. Please come out and support a great cause.