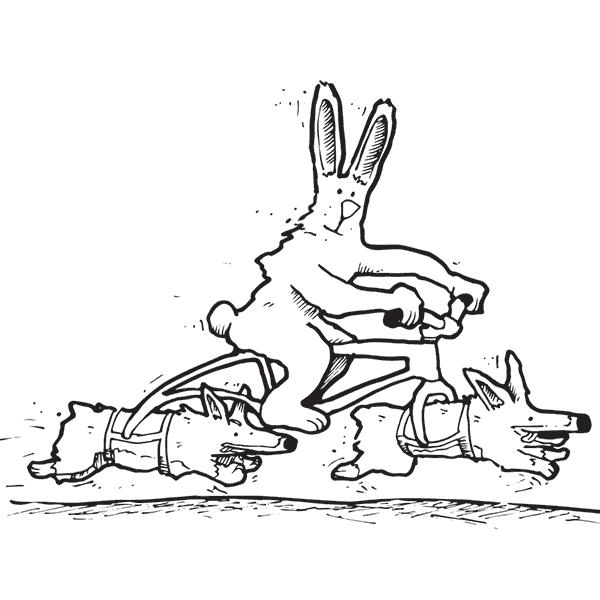 Trying to keep the creative juices flowing I amass quite a number of doodles around my desk. They keep me giggling to myself and keep things from getting stagnant.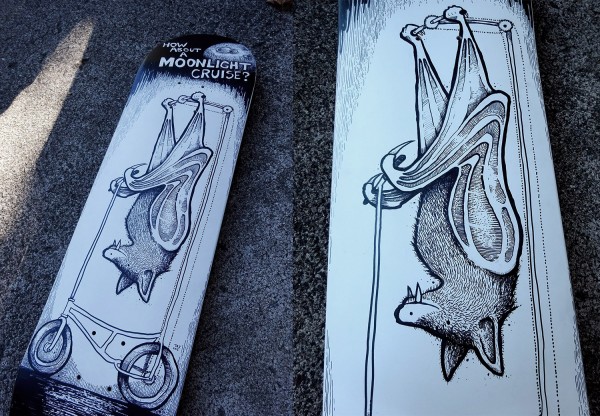 I just finished and shipped off this Bat-Bike for the #5050fortaylor fund raiser. The Loop Project raises money each year by sending out a bunch of blank decks to have people "art" on. The boards will be shown at Fun Fun Fun Fest and then auctioned online in November. More info on Project Loop here.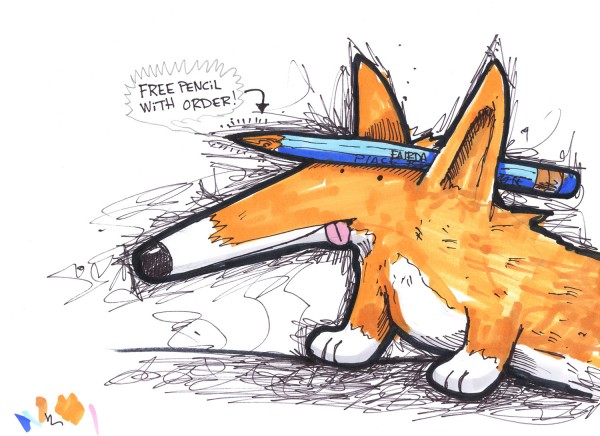 I'm still overly excited about having our own pencils. There's something so satisfying about having a pencil in hand to me… gives me just a few moments of not staring at a computer screen when I'm working "old-school".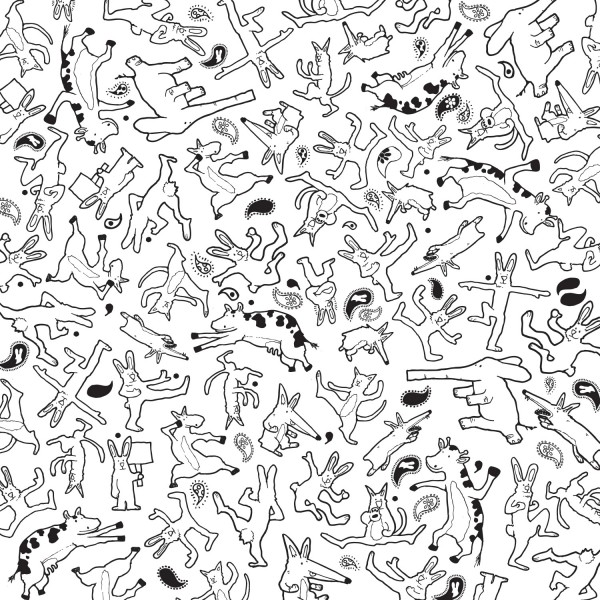 The art for the Kung-Fu Party t-shirt started as a desk-pad doodle.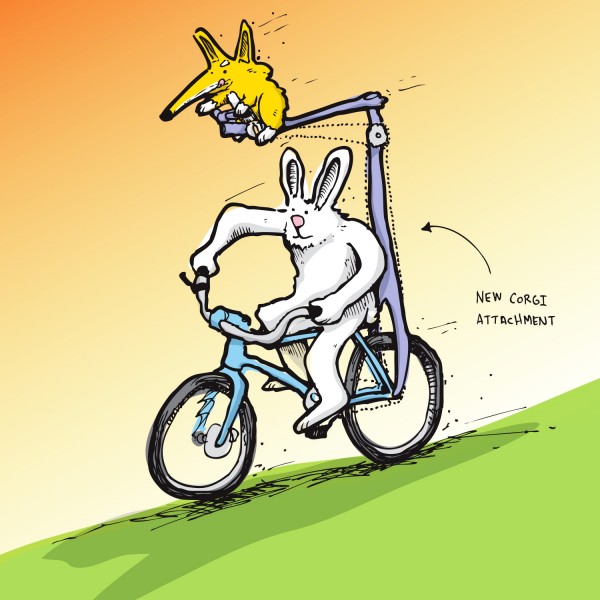 Always working on ways to take Monty on bike rides with me.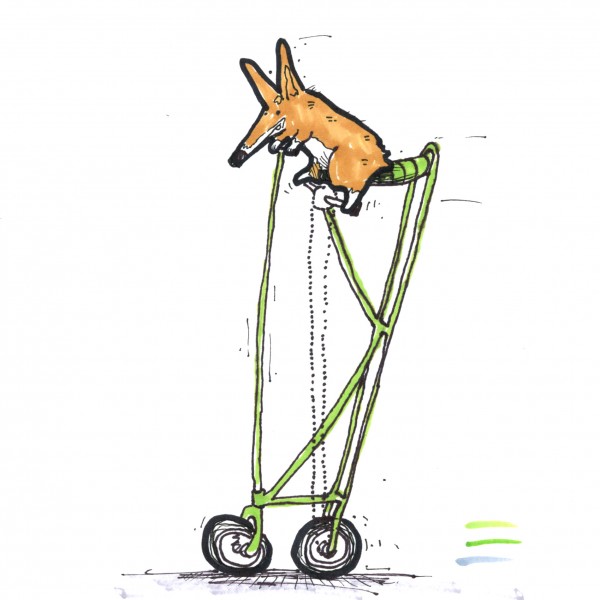 Or get him set up so he can ride by himself.
-Taj