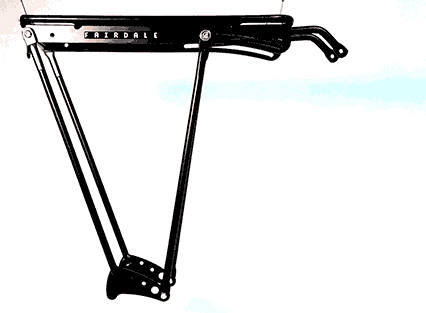 Our new Adjust-A-Rack is now instock. This rear cargo rack is designed to be easy to install without any cutting needed.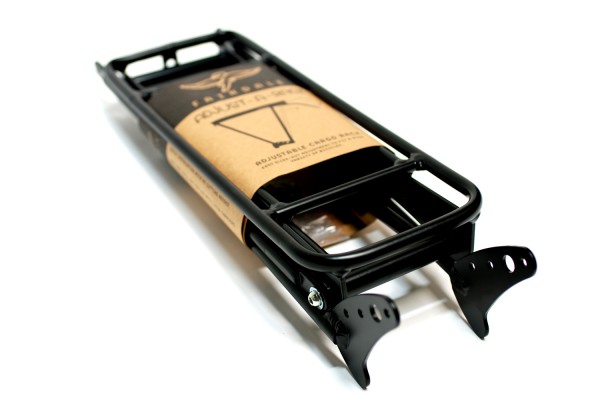 The Adjust-A-Rack ships flat and then easily folds out for installation.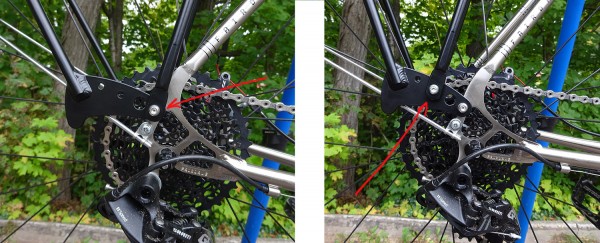 When the rack is open you have a few set up options. You can mount the legs with only one bolt, or increase the set-back of the rack by mounting the front leg to one of the optional holes on the bag-hook.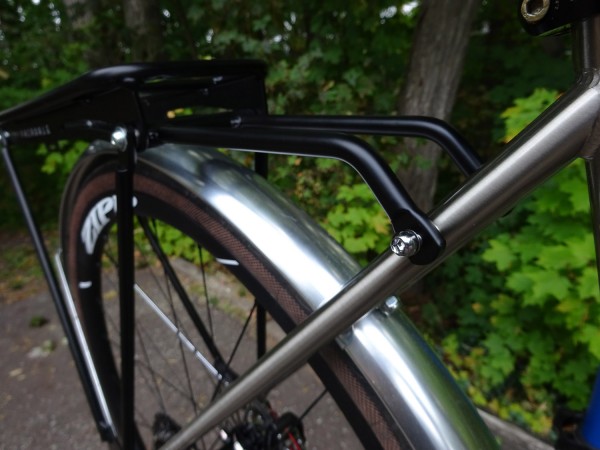 Next, attach the arms to the seat-stay rack-mounts. If your bike doesn't have seat-stay rack-mounts you could connect these arms to an optional seatclamp that has rack-mounts. A number of companies makes those and they are relatively inexpensive. If needed you can also flip the position of the arms to work-around interfering brakes.
Once the rack is in place it's easy to adjust the top so that it's level.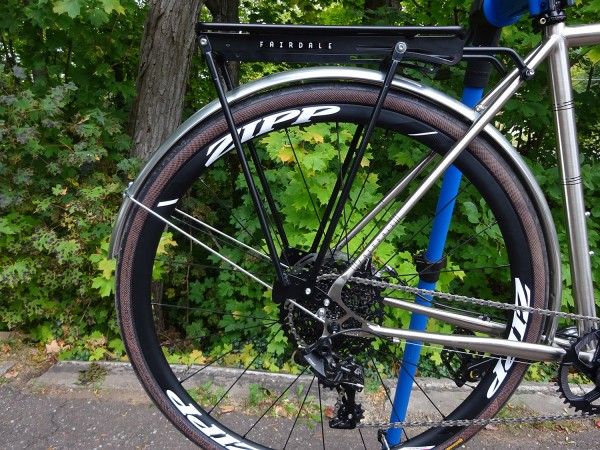 More about the Adjust-A-Rack here.