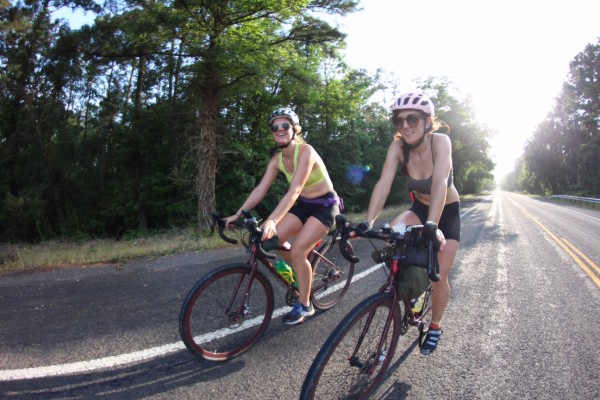 From Phil: After all the rain and the end of Day 1's ride we decide to check-in to a hotel so the girls could shower and sleep in a warm bed.  We woke up in the morning refreshed with the sun shining. The day ahead was looking up. Weather was warm and steamy as the water dried up.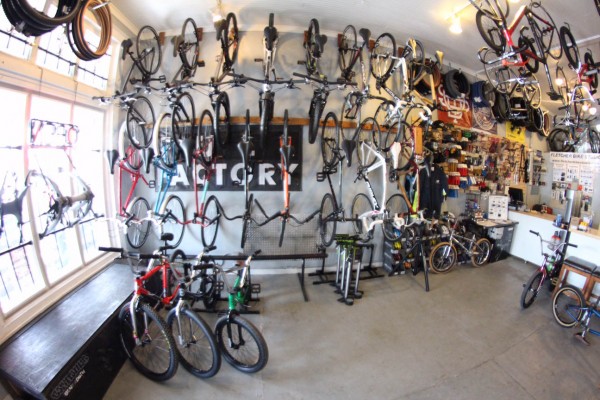 Today I split up from the girls as they went east. I drove down into Houston to visit one of our top dealers. Fletcher Bike Studio carries a full inventory of our Bmx brands along with Sunday and Fairdale completes. This core Bmx shop is a strong supporter of the freestyle scene in Houston and you can count on them for high quality products. The two-man crew running the whole shop, Emmit and Kevin, are super nice and hospitable people. Glad to have such a great shop representing us.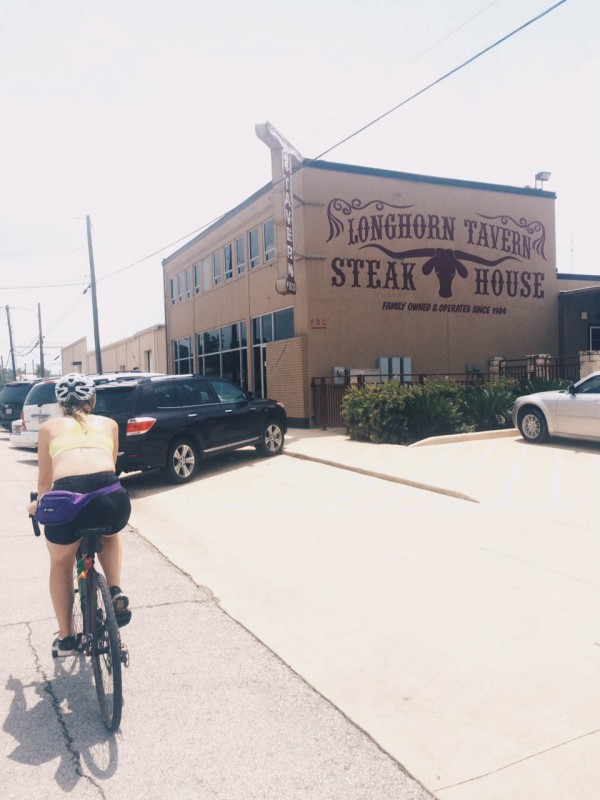 From Liz: Today the major hurdles were the rolling hills and Texas heat. It seemed that every break we got on a down hill was equally matched with an uphill on the other side. Phil was in Houston most of the day today so we were on our own. We passed through Bryan, Texas at around mile 25, just outside of College Station.
The toughest part of the day was on a long stretch of TX 30. It seemed to be never ending, with very little shade to protect us from the sun. At one point our route took us down 3 miles of dirt road. We saw many vast pastures and stopped to take in the scenery. It certainly lifted our spirits after such a long day.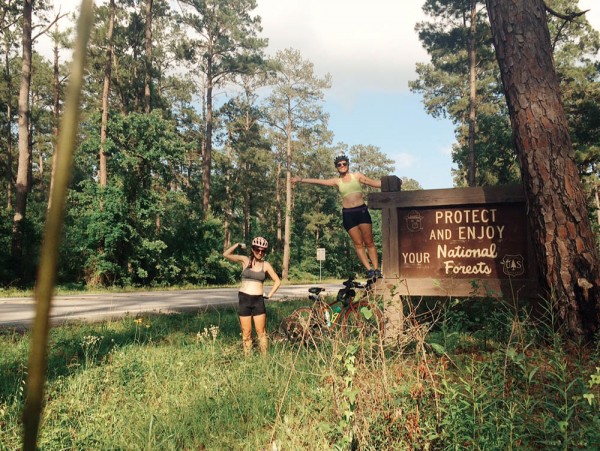 The last 20 miles of our day we entered into thick forrest, filled with humongous pine trees. The steep hills eased up and we seemed to get some downhill momentum. Once we saw the sign for the park we knew our destination had to be close!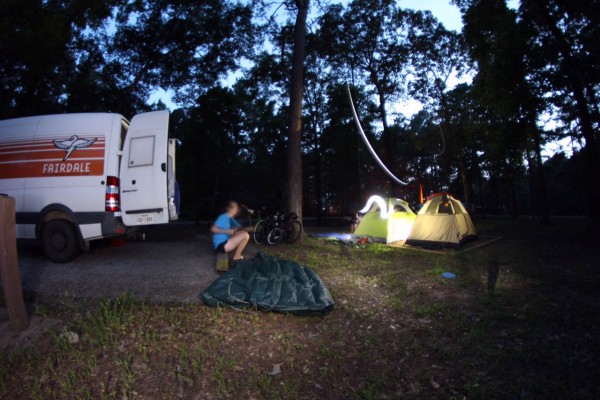 We ended up doing 77.8 miles today. 2 days down!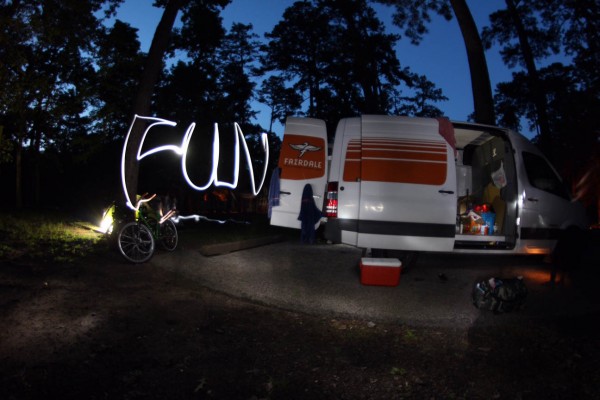 From Phil: After Houston I drove back up to where the girls were. I parked the van and rode back to meet them. I wanted to grab some photos of the lush scenery. We are all really tired. I couldn't start the fire and we ended up just eating pb&js for dinner.