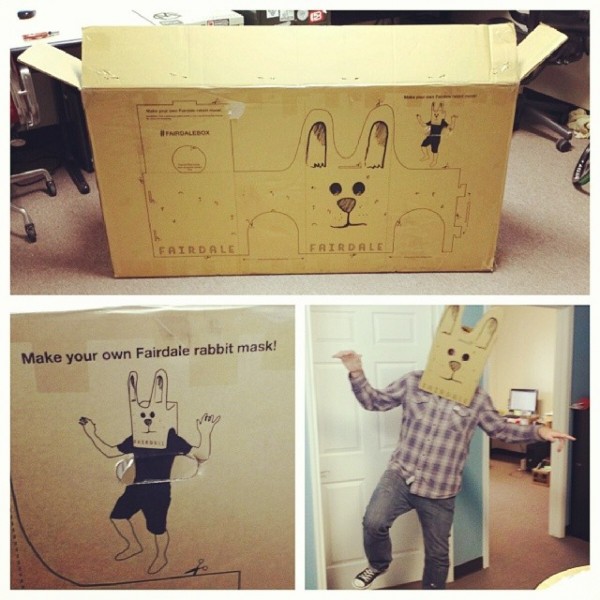 I've been waiting for the new Fairdale boxes to FINALLY show up at bike shops so people could see our new box design. As I can now show you one side has a layout so you can make your own rabbit mask.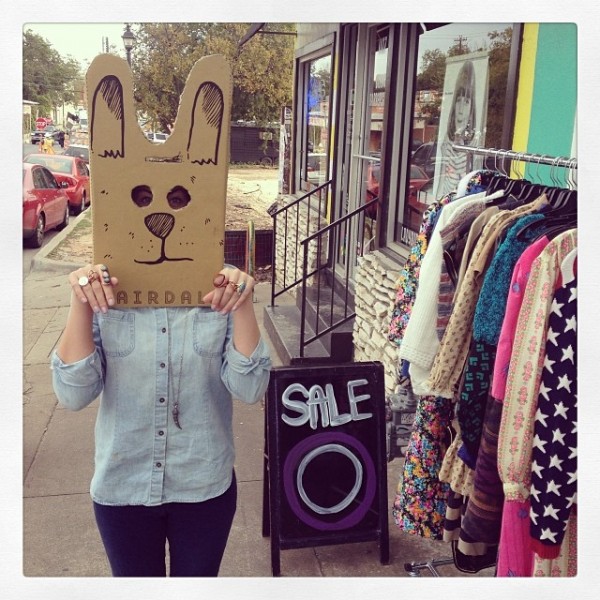 If you're on instagram with us ( @fairdalebikes ) you'll start to see the #fairdalebox tag.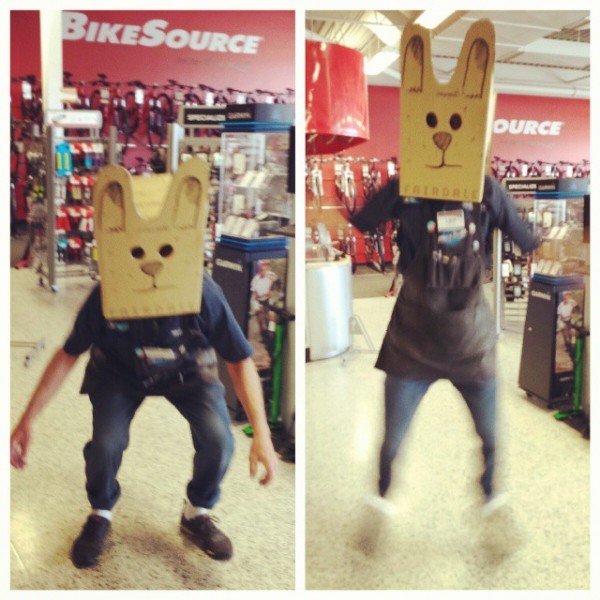 Here's an assortment of photos that have popped up from all over the country in the last couple days.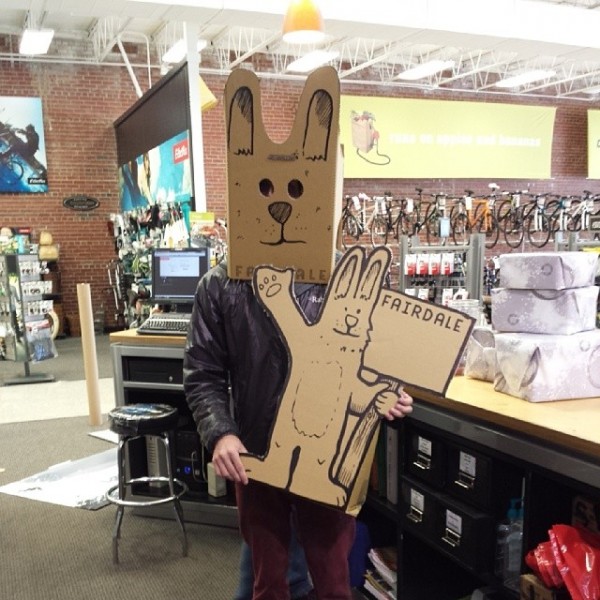 The other side of the box comes with this little sign-rabbit so you can make your own display guy.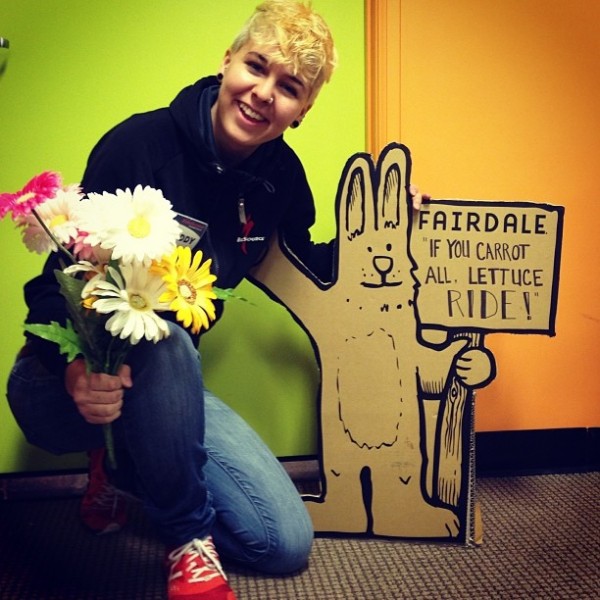 This one is just brilliant! Can't wait to see what other people come up with. Remember if you turn the rabbit head inside out you can totally draw on your own face.
Of course there is also this warning in case you get any ideas!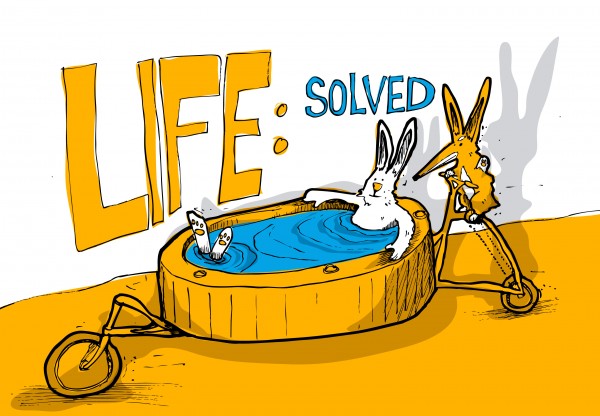 And I included this drawing of a prototype bike I'm working on for your enjoyment.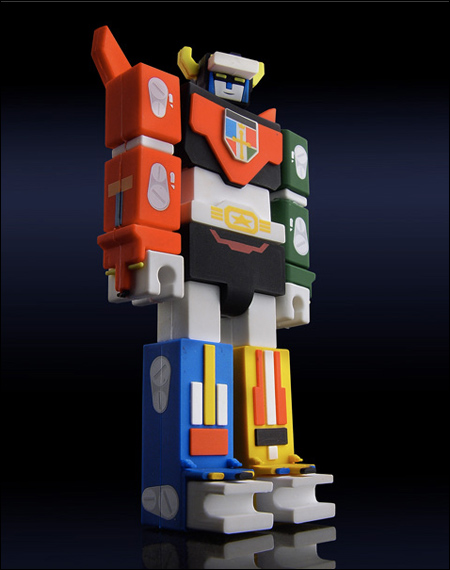 My ultimate goal with Fairdale is for us to be a big enough company that each model bike can come with it's own box (right now we save on printing plate charges by using the same box for all models). When we can start making each bike with its own box I will design a full modular Voltron inspired #fairdalebox suit of armor!