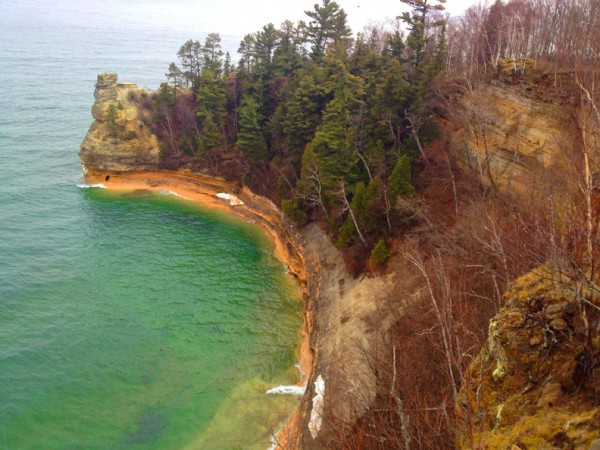 Well, to be honest I did very little bike riding for this post. I pulled my MTB out of the van and did a few mile snow bank crashing romp but otherwise I was just a normal tourist for a few days. I cruised along the coast of Lake Superior up in Northern Michigan and it was pretty amazing.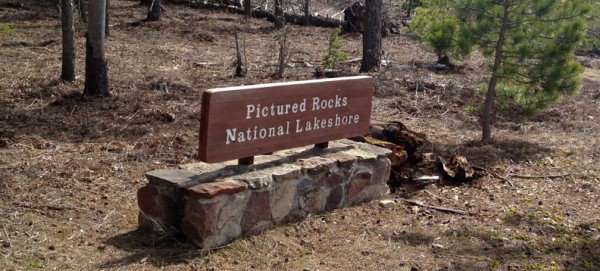 I camped off what is known as "The Ship Graveyard" on Lake Superior's shoreline. I hiked for several miles along the beach and never saw another foot print. I did stumble upon a few different old ship wrecks.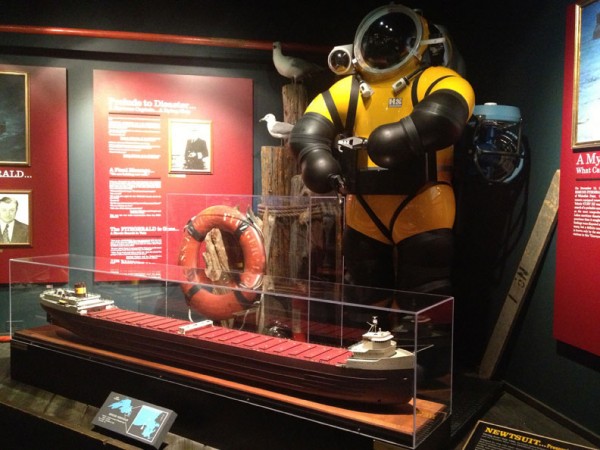 On the drive over I had stopped off at Whitefish point to visit the Shipwreck Museum. It was strange to think that so many people had died just off the beach I was camping on. I suppose if you are going to sit alone on a beach contemplating life and all that is inevitable, but actually seeing the beached ship wrecks made for an introspective weekend.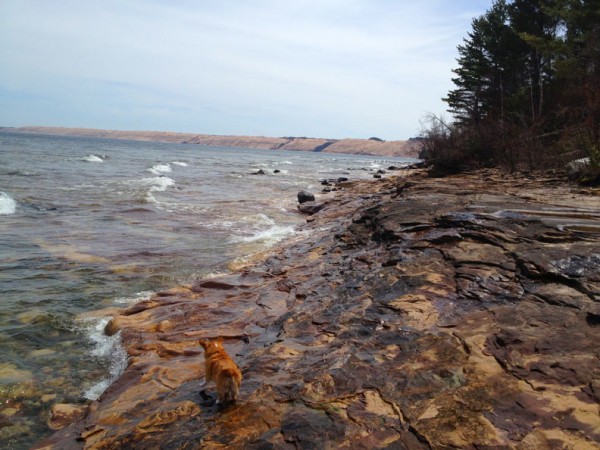 Not sure if I exactly remember my "tourist" information but Lake Superior is by far the largest fresh water lake in the world. They say if you made a swimming pool along the outline of the lower 48 states there's enough water to fill the entire thing 5 feet deep. The coastline is made up of amazing sand beaches and rocky outcrops like this.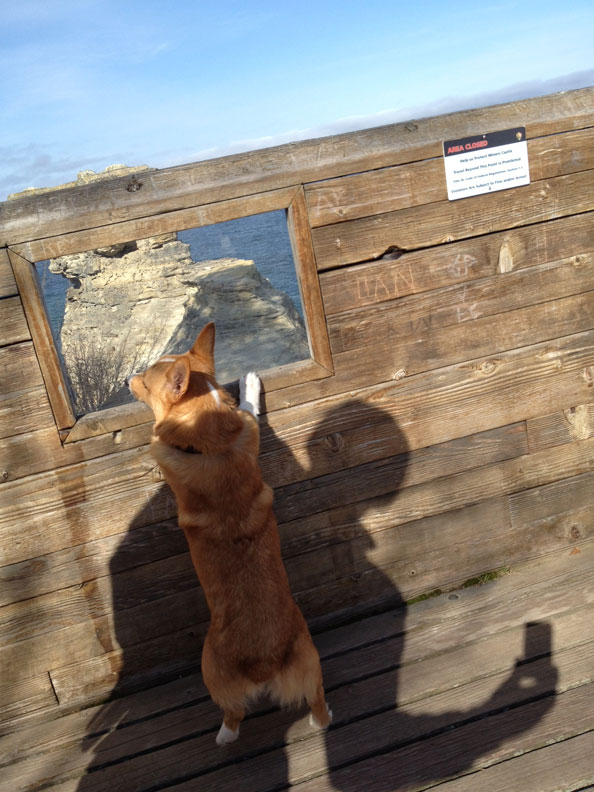 I visited Miner's Castle rock. Monty couldn't resist taking a peak himself.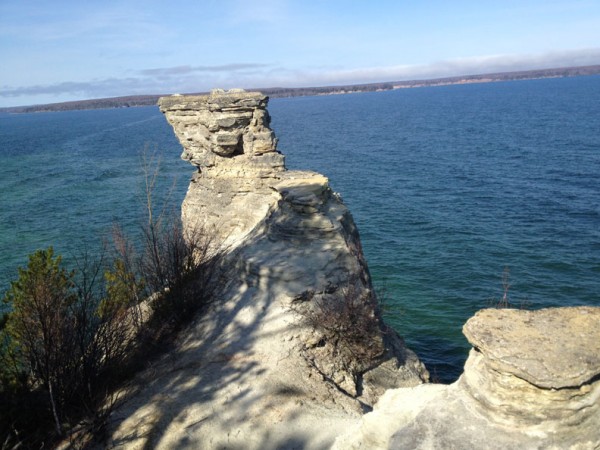 Castle's Rock used to be a lot more impressive when it was an arch, but that collapsed long ago.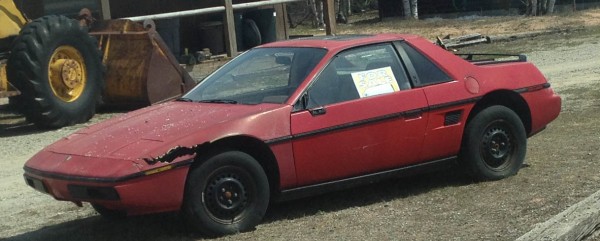 What made Michigan famous. For sale!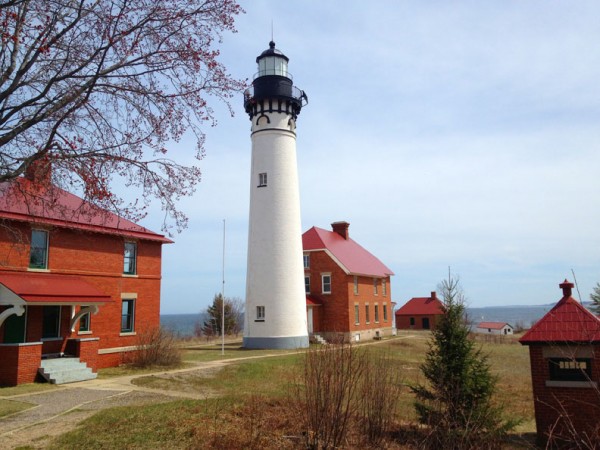 Stumbled upon this lighthouse. So picturesque and perfect but not even a road to it. You have to hike out there.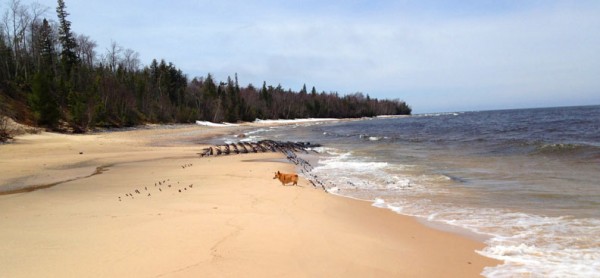 This is one of the old shipwrecks that has washed ashore.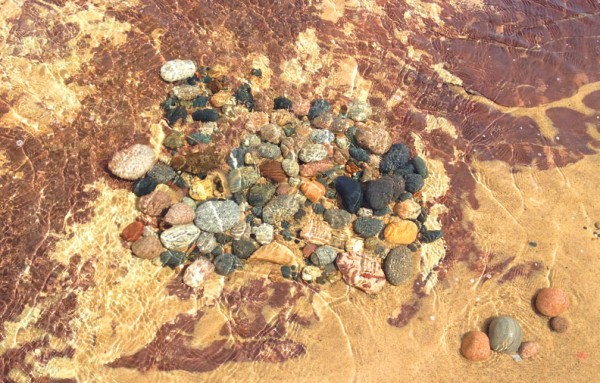 The shore line is filled with all these amazingly bright rocks. Geologist's heaven. I picked up all kinds of fossils and cool rocks.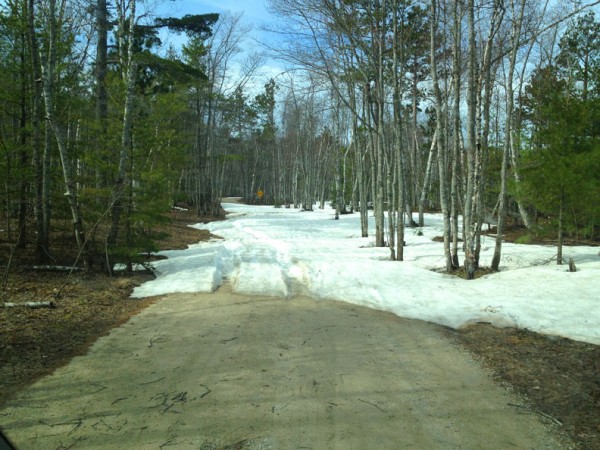 The real reason I was the only person out there… it was freaking cold! I slept in the van one night but it was just about freezing. At one point the road I was on just ended in this 3 foot deep snow bank. With no cell phone service for miles I opted not to try and drive through it.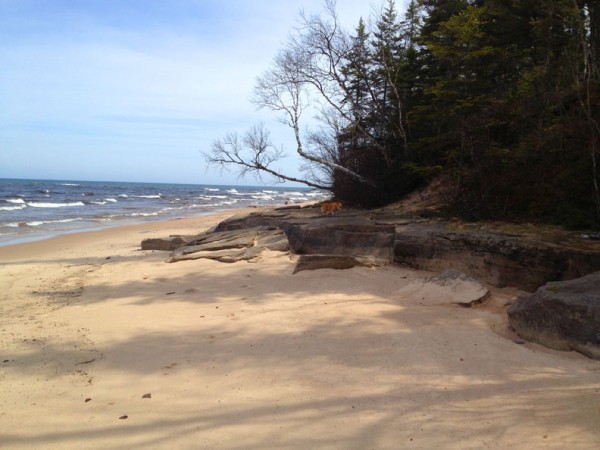 After just being in Hawaii I found this sandy, sunny beach scene surreal. It looked like warm and comfortable water, but it was bitterly cold.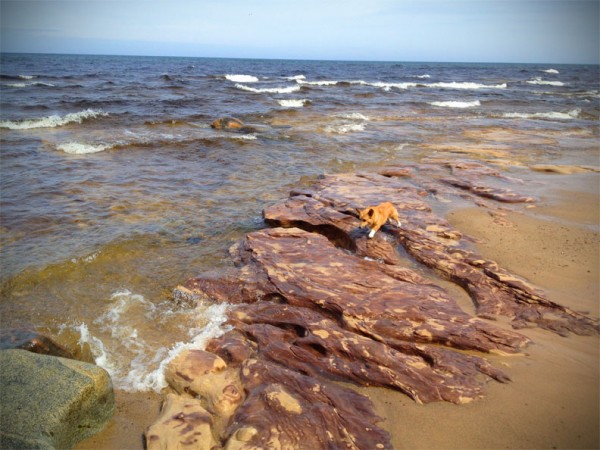 More sweet rocks.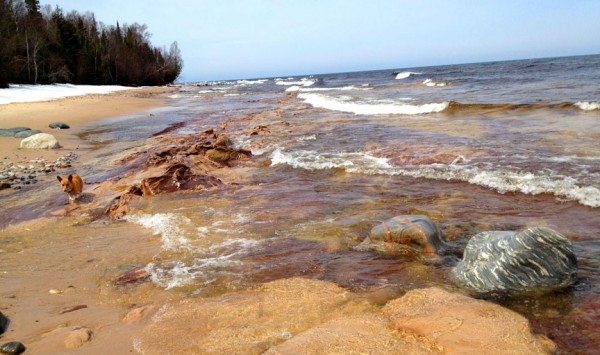 Last rock photo I swear. See those two in the right foreground? They were all polished and full of cool stripes and stuff.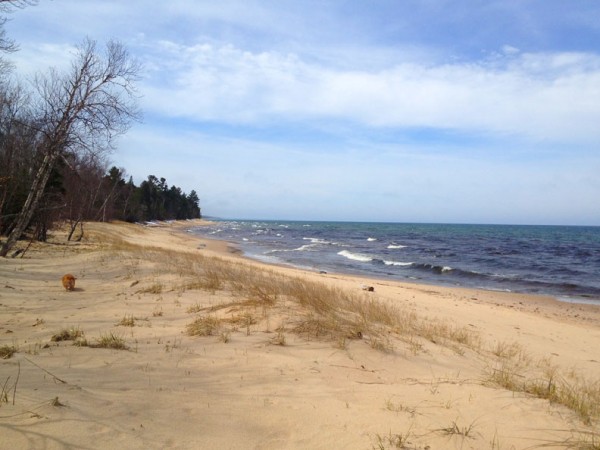 If you want to see somewhere beautiful and quiet I recommend Lake Superior's shoreline.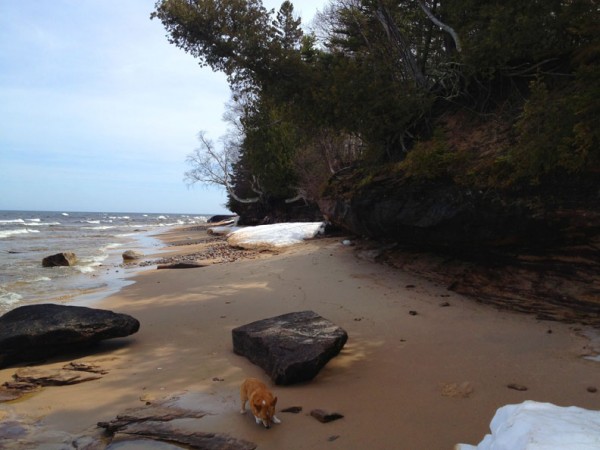 Snowy beach.