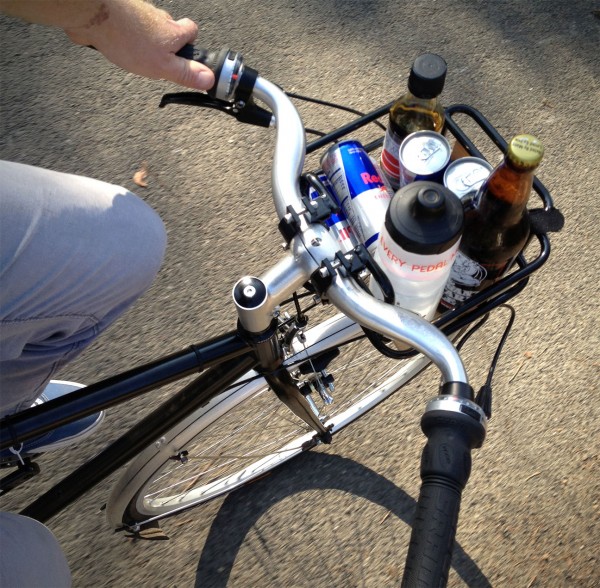 Went for a little test ride with a grip shift Weekender I built up. I'm on the fence with the grip shift thing. I found myself getting confused shifting the front and rear derailleur around while testing them out. You know, that parking lot cruise where you shift through all the gears to see if they're working? However, once I got going and settled down into just the occasional click up and down I really started to like it.
I've always despised grip shift because it seems a little dorky for some reason, but this SRAM X9 shifter I'm trying is really nice… and it's cheaper then an X5 trigger shifter. I've put a few friends on the bike who are normally confused by shifting and they've found it to be intuitive and easy to use. Hmmmm… like I said, on the fence.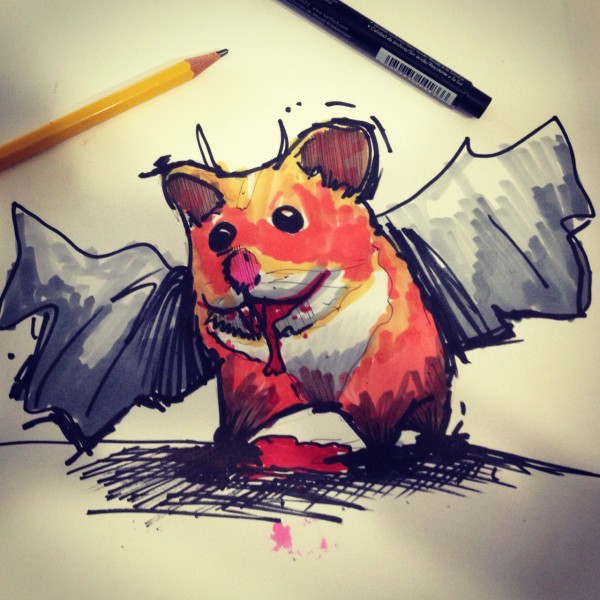 While contemplating the minutia of bicycle parts I've doodled a Hampire! Or Vampster…. I'm on the fence about his name too!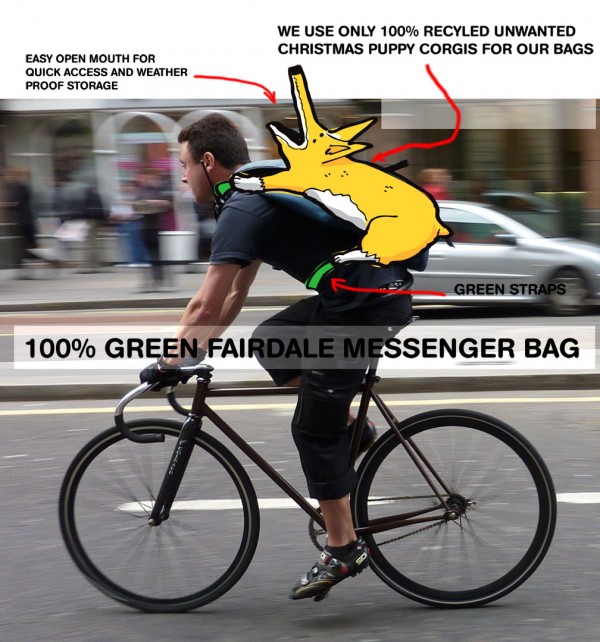 One thing I'm not on the fence about it our new recycled Corgi bag. It's a great way to be earth friendly. Coming soon.