Just last week Fairdale returned from a trip out to Las Vegas to show off our bikes at the big Interbike trade show. The show is primarily for bike shops to check out bike manufacturers like us. We were amazed and flattered by the great response we had from all the shops. Our little booth seemed busy all week and I found it so inspiring all the great compliments folks gave us on our bikes.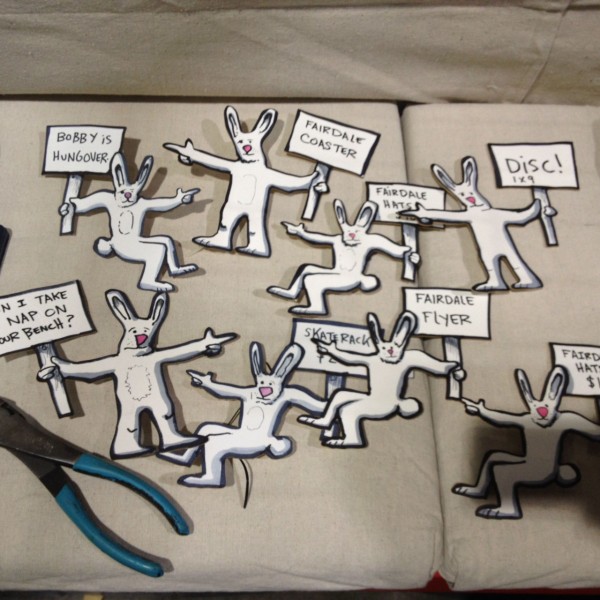 The Fairdale booth was littered with little bunnies I drew to point out important features of the bikes.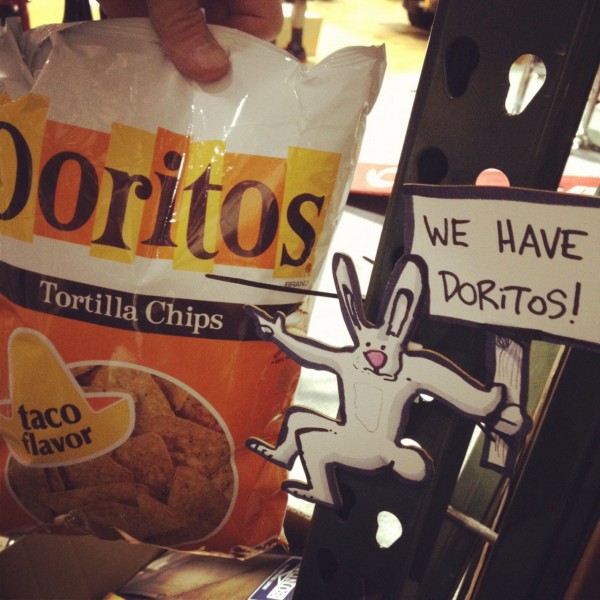 And to point out important snacks we had on hand.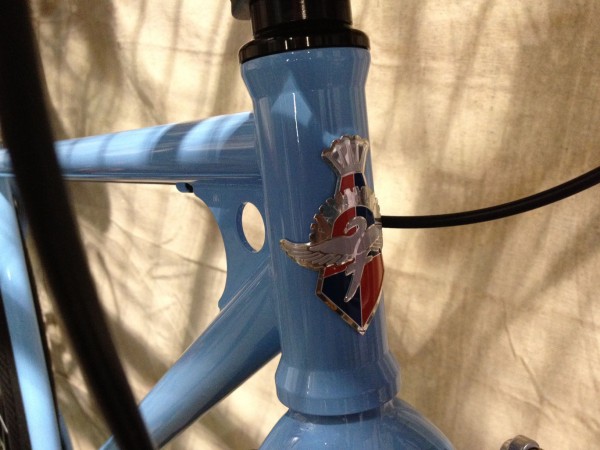 We also showed off a super-secret-prototype of our coming 29er bike. This bike is sort of my pet bike in the Fairdale line up. We don't expect it to be ready until spring so I won't show you much of it now, but I'll post some updates on this bike as we progress with it.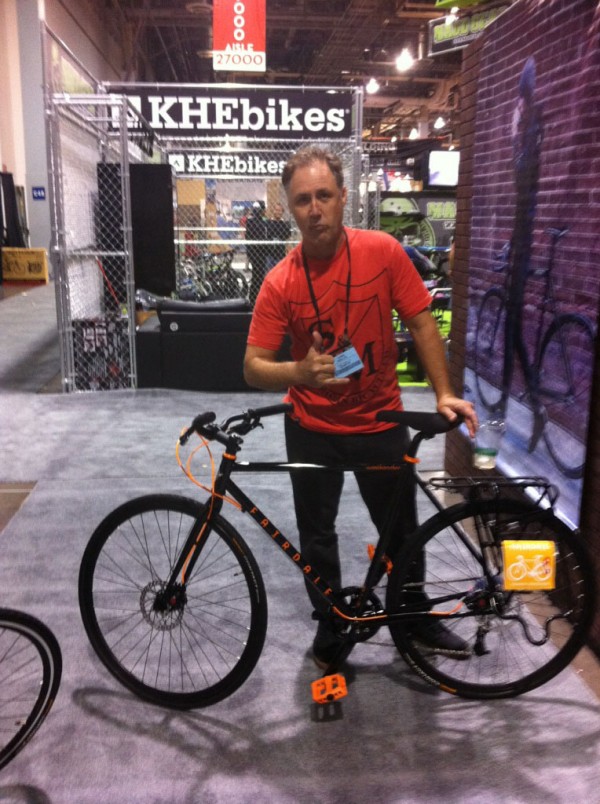 Also got to give a Weekender bike to Chris Moeller (the founder of S&M Bikes). He's a long time hero of mine and I hoped a big bike might be good for some rehab he's doing on his leg. Decked the bike out with our cargo and skaterack too!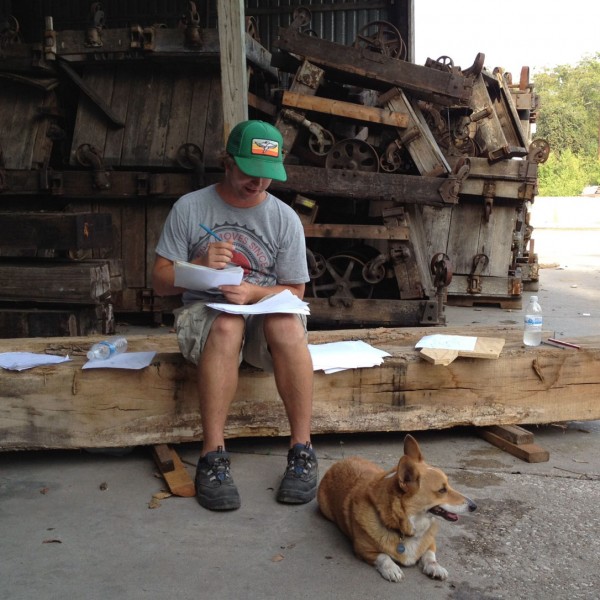 This isn't exactly Fairdale related but every year I organize a big BMX comp (Texas Toast Jam). Over the next couple weeks I will be working with this guy, Ryan Corrigan, building ramps for the Texas Toast Jam.  This years event is such a massive build… I'm not sure what I was thinking planning something so big!! Somehow we are going to pull it off. The riders who are coming this year are amazing and I can't wait for them to see the crazy stuff we are building for them to ride.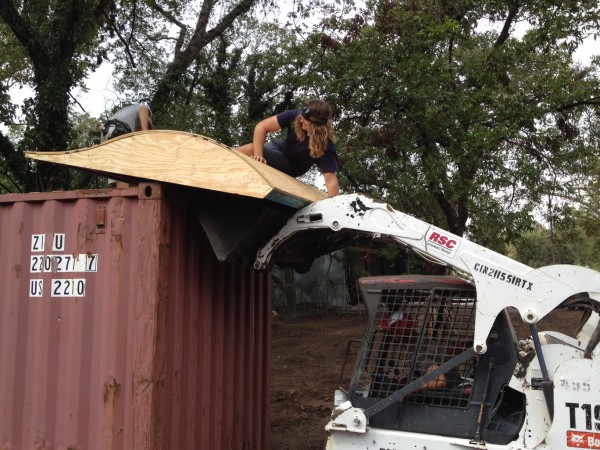 Thanks to a crew of fearless volunteers (like Will Bount) the Toast Jam is coming together.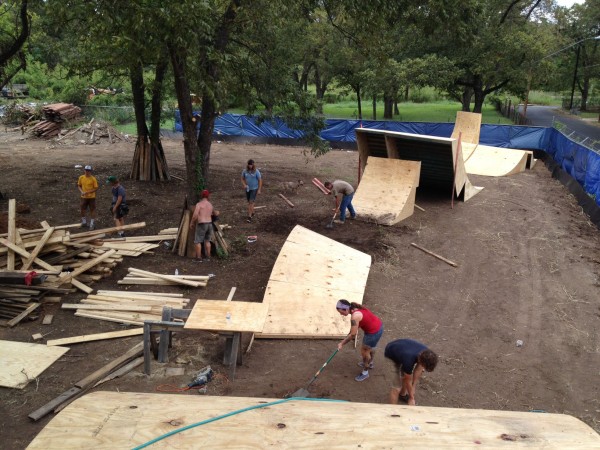 Here's a sneak peak of something from Toast… good luck figuring out what it is!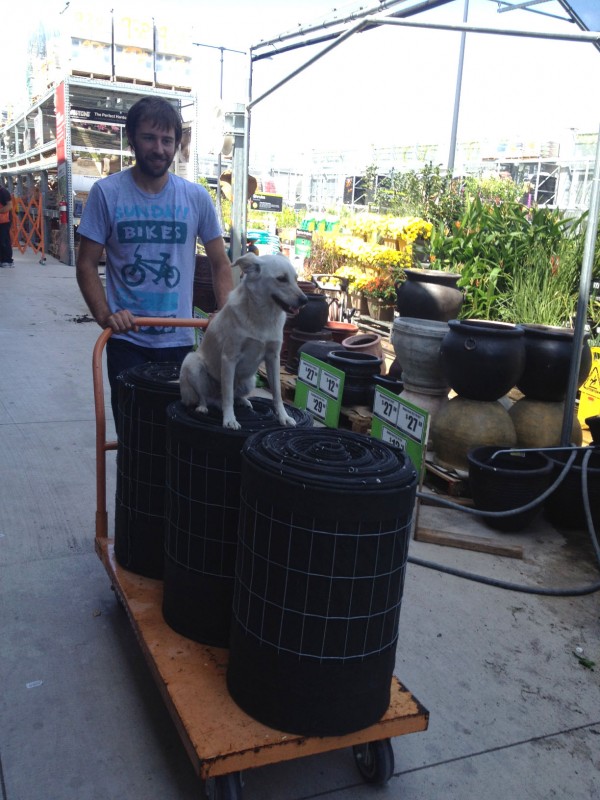 This year Texas Toast is inside a lumber yard so we aren't having to make too many of these supply runs to Home Depot. Logan and Hershal are picking up silt fence that has to go around the dirt course in this photo. Texas Toast is 0ct 13 and 14 here in Austin, Texas… come out if you can!