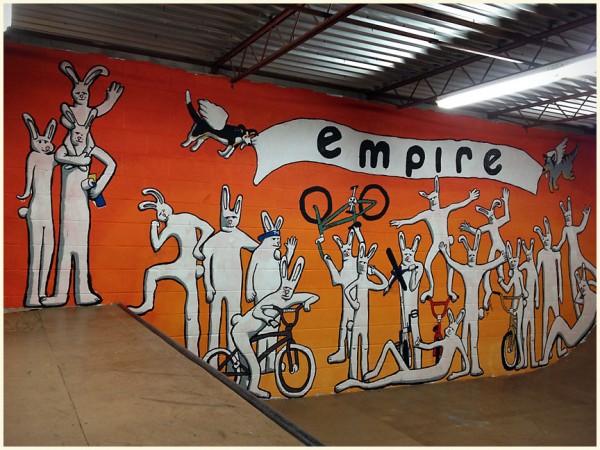 Yeah, I'm done! It's obviously nothing too deep here but it gave me a good laugh painting it.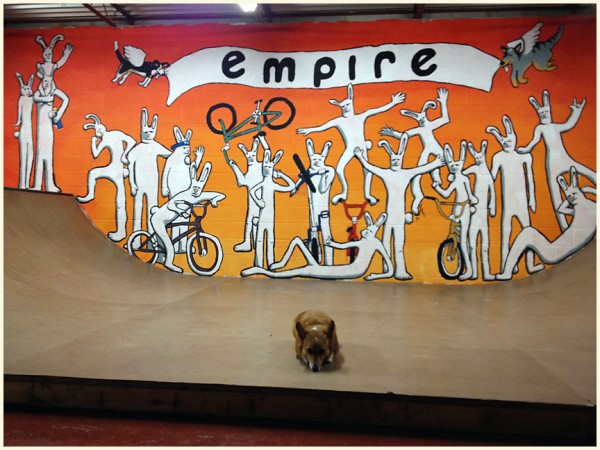 …and it was very boring for Monty.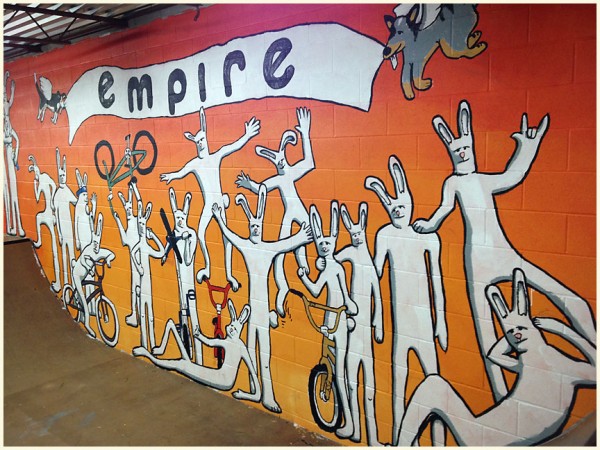 So the idea is that each rabbit is one of the Empire team riders.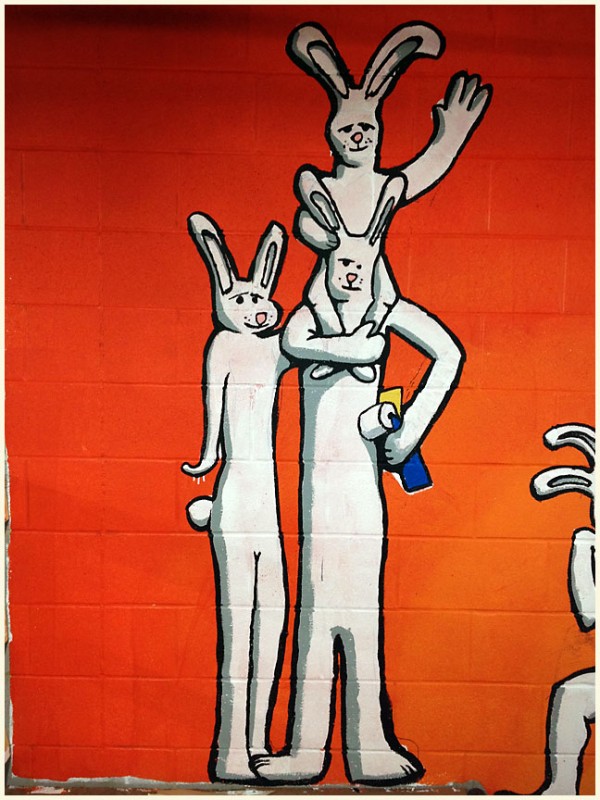 Here's Tina, Tom and Owen; the Empire family.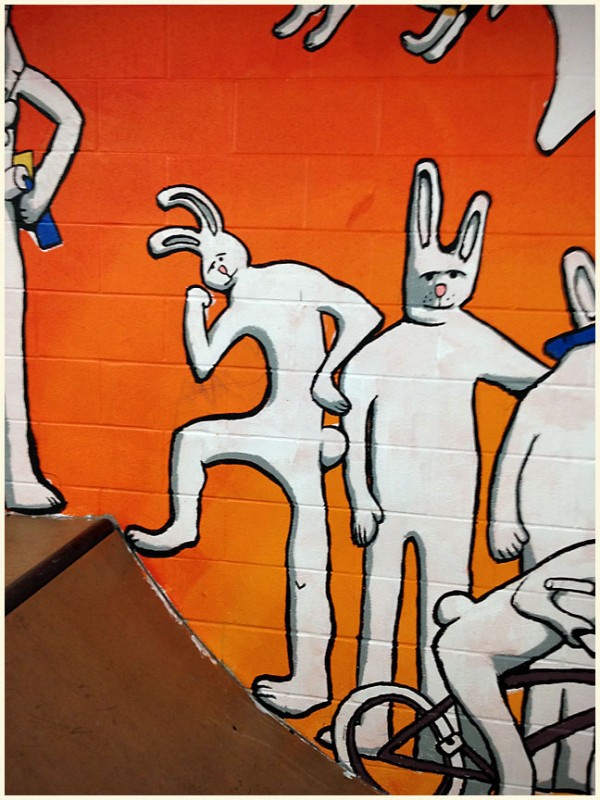 Joel Moody is look suave.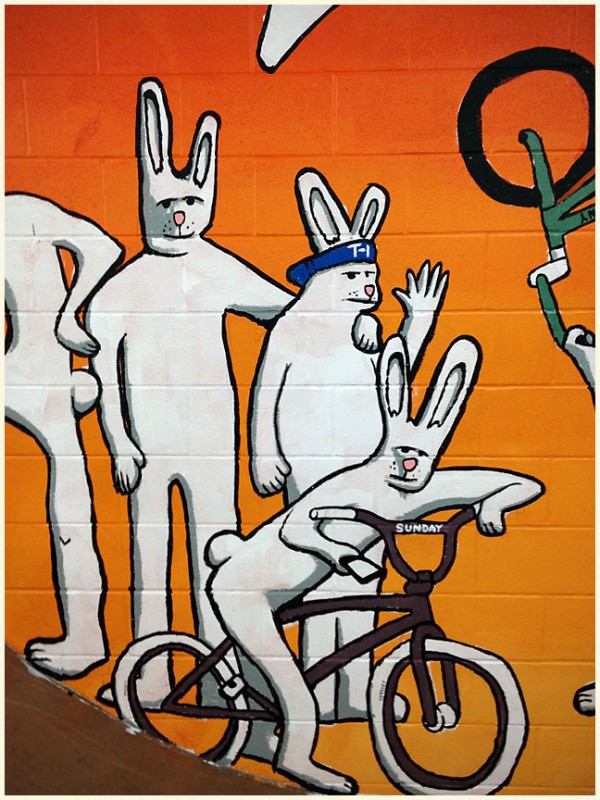 Chris Doyle stands with his arm around Joe Rich and Aaron Ross has got his phone out.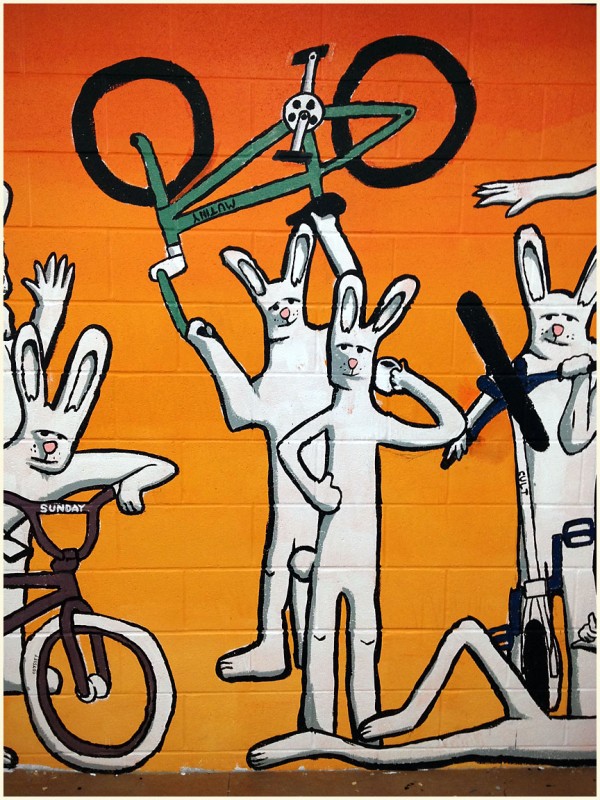 George Boyd has his Mutiny bike up in the air and Kevin Porter is holding a coffee cup full of Integencia or whatever it is he likes so much.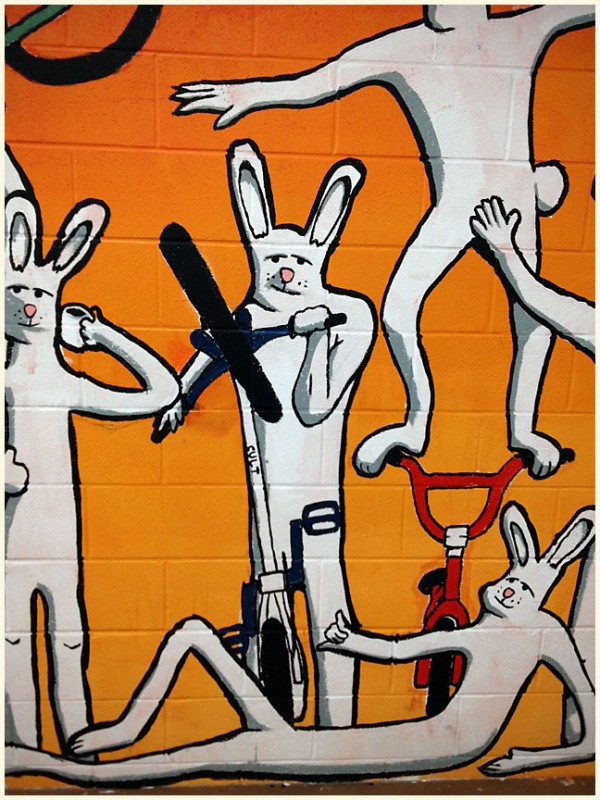 Chase Hawk has his white Cult bike with Blue Odyssey parts, and Tommy Dugan is hanging loose lounging out at the bottom.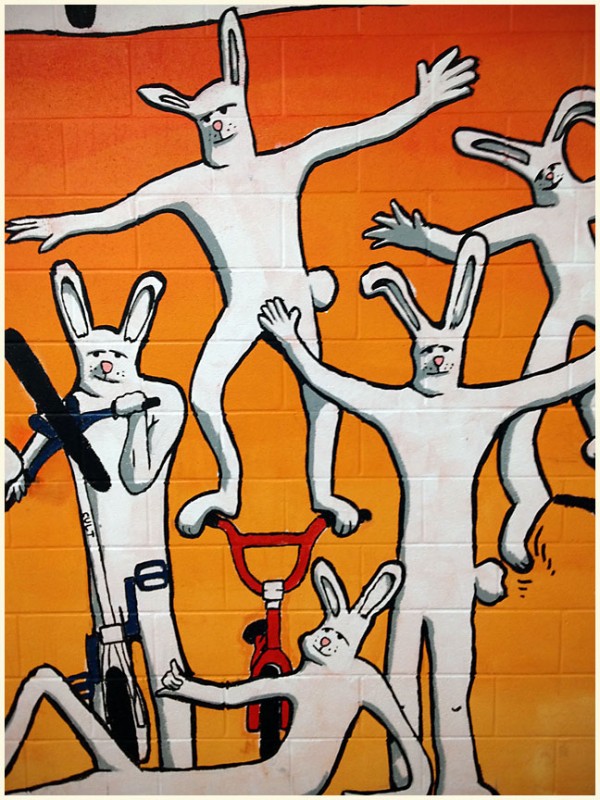 Morgan Wade is doing a bar ride on a red bike which doesn't really make any sense because his bike is apparently army green. Tom Smith is standing next to him with arms wide open.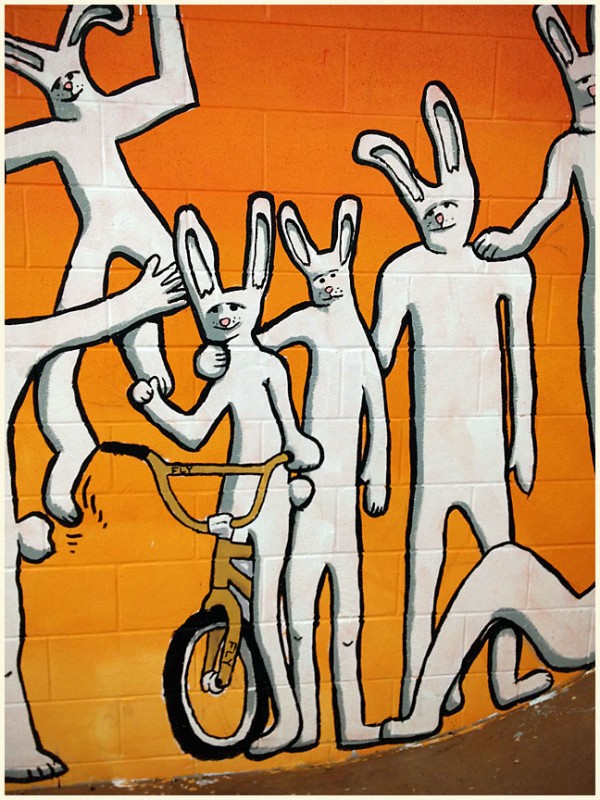 I decided Tony Cardona should be jumping around so he's the guy on the left side there over Sergio Layos shoulder.
Dylan Smith has his arm around Sergio and Danny Hickerson towers above both of them.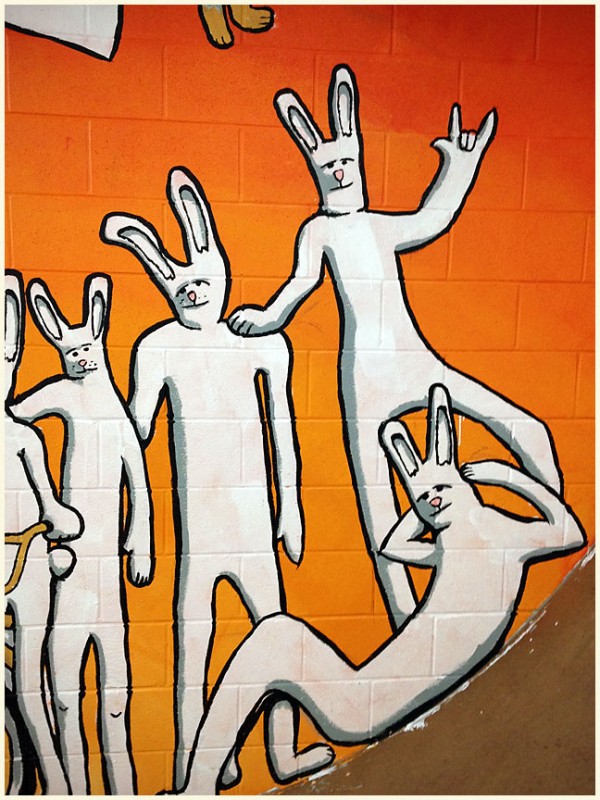 So there's Dylan and Danny again on the left side, Hanson Little's rabbit sort of has a beard and then Sean Sexton is chilling out at the bottom in the curve of the ramp.

And then holding up the banner up top our are lost buds Empire's Bonnie and my old pup Roscoe. I'm pretty sure they are both happy to be looking over everyone.

I'm pretty stoked to have taken this little project from this ratty rained on sketch and blank wall to….

This ratty sketch and base paint on the wall to…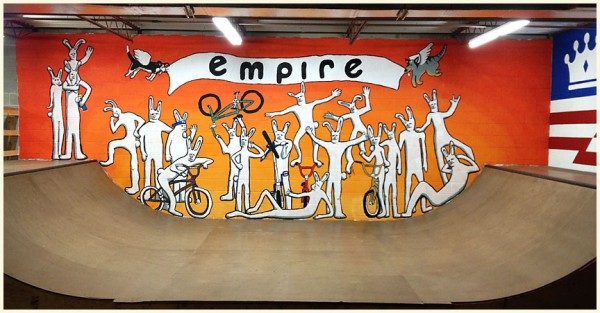 this final (?) Empire team wall.