Jim Bauer is a man of many hats. Known for daredevil pro BMX riding, creative designing (for Odyssey, Sunday and even Fairdale), snazzy dresser and being an all around cool dude. Here he bombs his custom Fairdale down a hill in Long Beach that is so steep its illegal to ride a bike down it. He even gives his Parser's Kevlar belted Continental tires a good test when he monster trucks through a broken cracked up part of the road at top speed.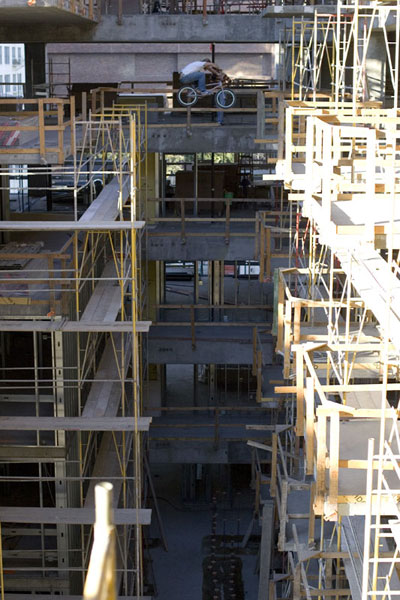 Jim has done some of the scariest things ever on a bike. This Jeff Z photo is from Ride.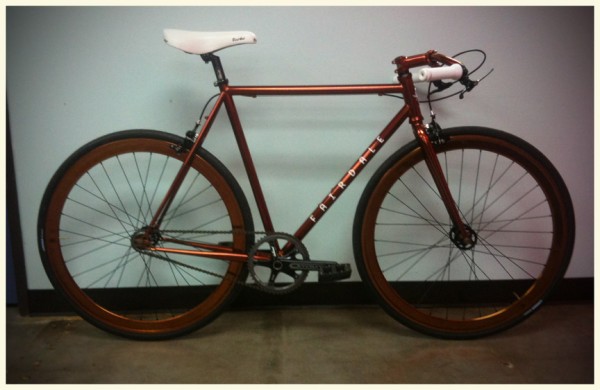 Always looking for new ways to see things Jim Bauer completely customized his Fairdale Parser in copper… came out pretty didn't it?
JB's one of a kind custom Fairdale sits on the end of the Fairdale line just to show off a bit.